College Sports Journal Colonial Athletic Association Previews: Week of 9/21/2019
Villanova showed that they are not to be forgotten in the CAA race in 2019. The Wildcats went toe to toe with the best offense in the conference – Towson – and came away victorious. Daniel Smith has been spectacular through four games with 13 touchdowns passing and four more rushing. Most teams in the CAA are getting into conference play from here on out so the path to the playoffs is going to start to clear up.
BYE: NONE
Conference Game of the Week:
James Madison (3-1) at Elon (2-2)
Where: Rhodes Stadium, Elon, NC
When: Saturday September 28th, 1:00 PM
TV/Streaming: FLO Sports ($$/subscription req'd)

James Madison Dukes
Sometimes a game is not just another game on the schedule. James Madison will be looking to avenge their only home loss of the Mike Houston era this weekend when they travel to Elon. Of course that's not the only thing of intrigue for the Dukes. The Mike Houston era ended after last season and James Madison quickly hired Curt Cignetti. That's the same Curt Cignetti who helped turn around the Elon program over the last two years. The Dukes defense is off to a strong start, holding opponents to just 13 points per game. The Dukes held FBS West Virginia to just 38 yards rushing. On the offensive side, the Dukes are scoring against FCS competition at a rate of 46 points a game. They start CAA play this week and are looking to regain their perch atop the conference.
Key Player: The one complaint about James Madison so far is their inability to finish goal to go situations with touchdowns. WR Riley Stapleton was suspended for the first three games of the season, so his big frame was not available in those situations. Stapleton played against Chattanooga and caught five passes for 73 yards. It will be key for QB Ben DiNucci to find his big wide out in scoring situations
Elon Phoenix
Elon wants to show that last year's win in Harrisonburg was not just a fluke. The Phoenix also want to show that they are more than just the influence of Curt Cignetti on the side lines. And they would like to do it by beating Cignetti in his return to Rhodes Stadium. Elon is off to a 2-2 start, but their first loss was at the gun on a 52 yard field goal and their other loss was against an FBS opponent. The Phoenix are already 1-0 in conference play with a win over Richmond. Elon will need to get more out of their offense in CAA play. They currently only average 317 yards per game. With some of the skill players they possess, that number is woefully low. Generally a good defense, Elon is allowing nearly 400 yards per game. The Phoenix will need to be better moving forward.
Key Player: Against James Madison last year, Elon used Malcolm Summers to keep the Dukes offense off the field. Summers ran for over 200 yards in that game. The Phoenix will lean on RB Jaylan Thomas to try to do the same thing this year against the Dukes. If Thomas can have similar success to Summers, the Phoenix will be in this game all day.
Fearless Prediction: James Madison is on a revenge tour in what they hope winds up with another trip the Frisco. THe Phoenix look to be on the way to their third straight playoff berth, but they aren't quite on the Dukes level this year. James Madison 37, Elon 21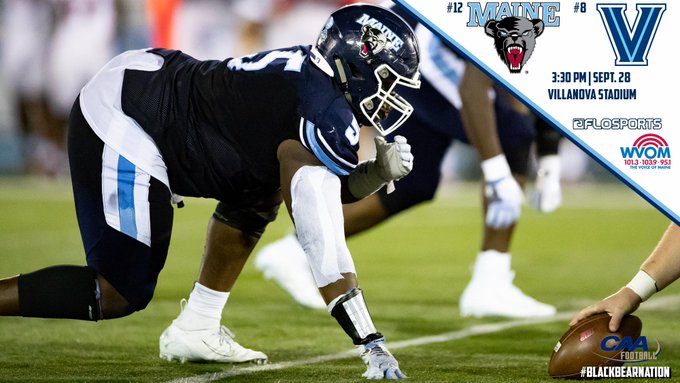 Fearless predictions for the rest of the slate
Delaware (3-1) at FBS Pittsburgh (2-2), Saturday September 28th, 12:30 PM, Heinz Field, Pittsburgh, PA, ACC RSNs (check local listings), ACC Extra (subscription req'd)
Delaware may have found their quarterback in Nolan Henderson. He has been good since replacing Pat Kehoe. But this isn't the week to figure that out. Pitt is a good FBS team. Pittsburgh 52, Delaware 13
Richmond (1-2) at Fordham (1-3), Saturday September 28th, 1:00 PM, Jack Coffey Field, Bronx, NY, Patriot League Network
Richmond is a bottom third team in the CAA, but they should be able to beat Fordham without much issue. Richmond 28, Fordham 17
Duquesne (2-1) at New Hampshire (1-2) Saturday September 28th, 1:00 PM, Wildcat Stadium, Durham, NH, NBC Sports Boston, FLO Sports ($$/subscription req'd)
New Hampshire was able to get past Rhode Island last week for their first victory of the season. Duquesne has proven they can beat CAA teams with a playoff win at Towson last year. The "other" Dukes get the best of the Wildcats this week behind a big game from AJ Hines. Duquesne 24, New Hampshire 22
William & Mary (2-2) at Albany (2-2), Saturday September 28th, 3:30 PM Casey Stadium, Albany, NY, FLO Sports ($$/subscription req'd)
The Tribe have two losses to FBS teams and are heading in the right direction under new coach Mike London. The Great Danes also come in 2-2 but give the edge to the Tribe here. William & Mary 31, Albany 21
Maine (2-2) at Villanova (4-0), Saturday September 28th, 3:30 PM, Villanova Stadium, Villanova, PA, FLO Sports ($$/subscription req'd)
This is as much of a must win early in the year as it gets for Maine. Villanova is looking to keep their strong start going. This game should come down to the wire, but the Wildcats just look like a more complete team at this point. Villanova 33, Maine 28
Towson (3-1) at FBS Florida (4-0), Saturday September 28th, 4:00 PM, Ben Hill Griffin Stadium, Gainesville, FL, SEC Network, WatchESPN (subscription req'd)
Towson is one of the best teams in the FCS, but they aren't going to the Swamp and winning. Florida 48, Towson 24
Stony Brook (3-1) at Rhode Island (0-3), Saturday September 28th, 7:00 PM, Meade Stadium, Kingston, RI, FLO Sports ($$/subscription req'd)
The Seawolves lost most of their skill players on offense from the 2018 team. But they still play great defense. The Rams can score points, but cant keep them off the board. This is an interesting matchup, but look for Stony Brook to emerge victorious. Stony Brook 30, Rhode Island 27
Jamie is a proud 2002 graduate of James Madison University. He's witnessed the growth of the program from no one in the stands in 1998, to the hiring of Mickey Matthews, to the 2004 National Championship, to the 2008 team, to the struggles in the early 2010s, and finally the rebuild under Mike Houston. He also allegedly really enjoys Washington, DC-based Stanley Cup winners.
Reach him at: