Five players including Desmond Ridder from Cincinnati, Nick Starkel from San Jose State, Grayson McCall from Coastal Carolina, Bee Jay Williamson from Louisiana Tech, and Avery Williams from Boise State have been selected as the College Sports Journal All-Stars for the week ending Nov. 1, 2020 from the NCAA Division I FBS Group of Five schools.
Desmond Ridder, Cincinnati, QB, Jr., Louisville, Ky.
Ridder was responsible for five touchdowns in Cincinnati's 49-10 win against Memphis. Ridder completed 21 of 26 passes (80.7%) for 271 yards and three touchdowns (43, 6, 21) and rushed for two TDs (13, 9) and 41 yards on 10 carries. Ridder has figured in nine touchdowns in Cincinnati's last two games.
Nick Starkel, San Jose State, QB, Sr., Argyle, Tex.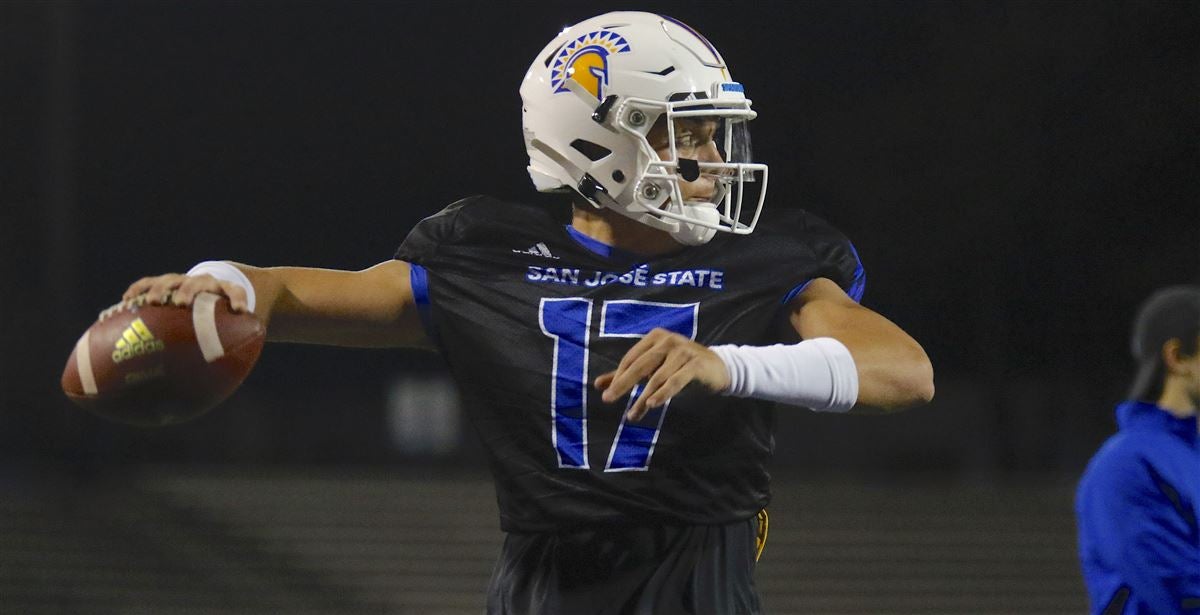 Starkel helped lead San José State to a 38-21 win over New Mexico, improving the Spartans to 2-0. He completed 34 passes for 467 yards and single-game career high five touchdowns. The 467 passing yards are the most in the Mountain West this season and fifth-best in a single game nationally. Additionally, the 467 passing yards is tied for eighth-best in San José State history.
Grayson McCall, Coastal Carolina, QB, R-Fr., Indian Trail, N.C.
After missing last week due to a shoulder injury, McCall looked more than 100 percent in his return in the 51-0 win over Georgia State. He was 18-of-24 for 254 yards and four touchdowns. He also ran six times for 15 yards and a score. In just his fifth career start, he was responsible for five touchdowns, which matched the five first downs by the Panthers for the whole game. In his five games this year, he has thrown for two touchdowns or more in all five games, including a career-high four touchdowns twice. He has also thrown for 250 yards or more three times and has thrown for over 1,000 career yards just this season, which already ranks 10th all-time in CCU history.
Bee Jay Williamson, Louisiana Tech, DB, R-Soph., Dallas, Tex.
Williamson had a career game in Louisiana Tech's 37-34 double-overtime victory over UAB, recording 10 tackles and intercepting a career-best two passes against the Blazers, returning one for 79 yards. Williamson's second interception came in the second quarter where he returned it for two yards before he lateraled the ball to senior defensive back Khalil Ladler who then ran it for an 81-yard touchdown. Williamson also recorded a crucial pass breakup on a UAB third down play late in the fourth quarter to force a Blazer punt. The Bulldogs tied the game on the next drive to force overtime. In the second overtime period, Williamson forced a fumble at the goal line that was then recovered by senior defensive back Zach Hannibal to give LA Tech possession and the chance to win the game on the next possession.
Avery Williams, Boise State, KR, Sr., Pasadena, Calif.
Williams returned a kickoff 88 yards for a touchdown in the fourth quarter of Boise State's 49-30 victory over Air Force. He averaged 44.3 yards on three kickoff returns. He now has six return touchdowns (four punt, two kickoff) in his Broncos' career.
Originally from LaMoure, North Dakota, Kent is a 1996 graduate of North Dakota State University. His prior writing experience is over 15 years having previously worked with D2football.com, I-AA.org, and College Sporting News before coming to College Sports Journal in 2016. His main focus is college football is the Missouri Valley Football Conference within the Division I FCS. And in 2017, he began also to look at the FBS Group of Five conferences of the American Athletic, Conference USA, Mid-American, Mountain West, and Sun Belt.
Reach him at this email or click below: