Five players including Blake Barnett from USF, Marcus McMaryion from Fresno State, K.J. Osbourn from Buffalo, Alvin Davis from Akron, and Keegan Brewer from North Texas have been selected as the College Sports Journal All-Stars for the week ending Sept. 17, 2018 from the NCAA Division I FBS Group of Five schools.
The honorees are listed here with their achievements and their school, position, class, and hometown.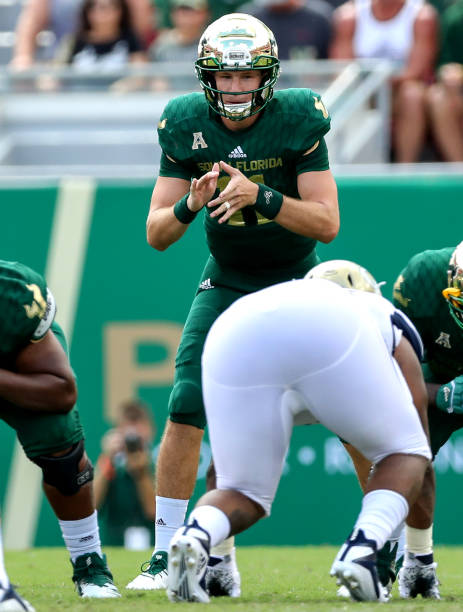 Blake Barnett, QB, USF, Jr., Corona, Calif.
Barnett engineered USF's come-from-behind win 25-19 against Illinois in an semi-neutral site game being played in Chicago. He threw two fourth-quarter touchdown passes as part of a 411-yard performance that ranks second on the school's single-game chart. His 50-yard touchdown pass with 2:24 left capped the Bulls 18-point run to end the game.
Marcus McMaryion, QB, Fresno State, Sr., Dinuba, Calif.
In Fresno State's 38-14 victory at UCLA, McMaryion accounted for 286 yards of total offense and five touchdowns. He completed 22 passes for 270 yards and one touchdown and also ran for four touchdowns on nine attempts (16 yards). McMaryion matched a program record for rushing touchdowns by a QB (4). The record was originally set by Mark Barsotti on Sept. 2, 1989 vs. Utah. This was the Bulldogs' first victory over a Pac-12 opponent since defeating Colorado (69-14) on Sept. 15, 2012.
K.J. Osborn, WR, Bufalo, Jr., Ypsilanti, Mich.
Osborn had seven catches for a career-high 188 yards and three touchdowns in a 35-28 win over Eastern Michigan in both team's first MAC contest . Osborn had touchdown receptions of 8, 70 and 75 yards. He tied his career high in receptions and receiving touchdowns. Osborn's 188 receiving yards was the sixth highest single-game total in school history and the fourth best single-game effort in Buffalo's FBS era.
Alvin Davis, CB, Akron, Jr., Fort Lauderdale, Fla
Davis had a big night in Akron's stunning 39-34 victory at Northwestern on Saturday night with two interceptions returned for touchdowns and 10 tackles. In the third quarter Davis had his first interception and he returned it 97 yards for a touchdown to bring the Zips within two points, 21-19. Davis' 97-yard interception tied for second-longest in program history (Bill Darulis, 97-yard INT return vs. Mount Union, 1932). In the fourth quarter, Davis had his second interception with a 50-yard return for a touchdown to give Akron a 39-28 lead with 7:24 left in the fourth quarter. It was the first multi-interception and multi-touchdown game of his collegiate career.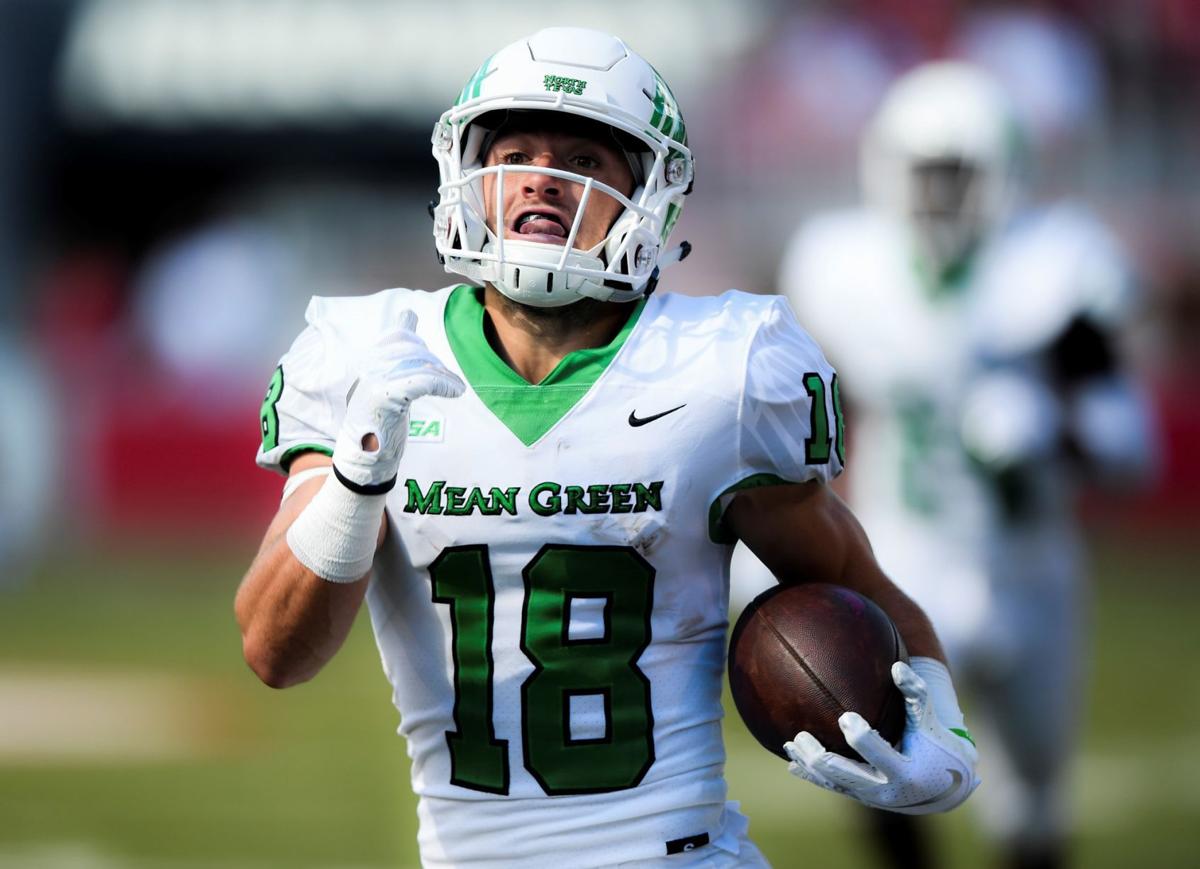 Keegan Brewer, KR/WR, North Texas, Soph., Corinth, Tex.
The North Texas redshirt sophomore wide receiver and returner suckered Arkansas on a play North Texas practiced for a short-field punting situation, and Brewer sold and executed the ambush beautifully. Brewer, who at first glance appeared to fair catch a punt at the UNT 10-yard line but never put his arm above his head to actually signal the fair catch, stood still while the Arkansas coverage team ran past him and gave up on the play, then took off for a 90-yard punt return and a touchdown that sparked the Mean Green to a 44-17 drubbing of the Razorbacks.
Originally from LaMoure, North Dakota, Kent is a 1996 graduate of North Dakota State University. His prior writing experience is over 15 years having previously worked with D2football.com, I-AA.org, and College Sporting News before coming to College Sports Journal in 2016. His main focus is college football is the Missouri Valley Football Conference within the Division I FCS. And in 2017, he began also to look at the FBS Group of Five conferences of the American Athletic, Conference USA, Mid-American, Mountain West, and Sun Belt.
Reach him at this email or click below: