After a short first week of the season with just three of the possible five games played, Week 2 of MVFC play hopes to play the full five games this week.
The two games canceled last week (Illinois State at Missouri State and Western Illinois at South Dakota) were postponed to the final weekend of the spring regular season around the Saturday, April 17. The ISU/MSU game was postponed due to weather (ice on the field), while the WIU/USD game was postponed due to COVID-19 concerns within the WIU squad.
This week will have two games amongst CSJ Top 25 ranked teams with South Dakota State at North Dakota and Southern Illinois hosting North Dakota State.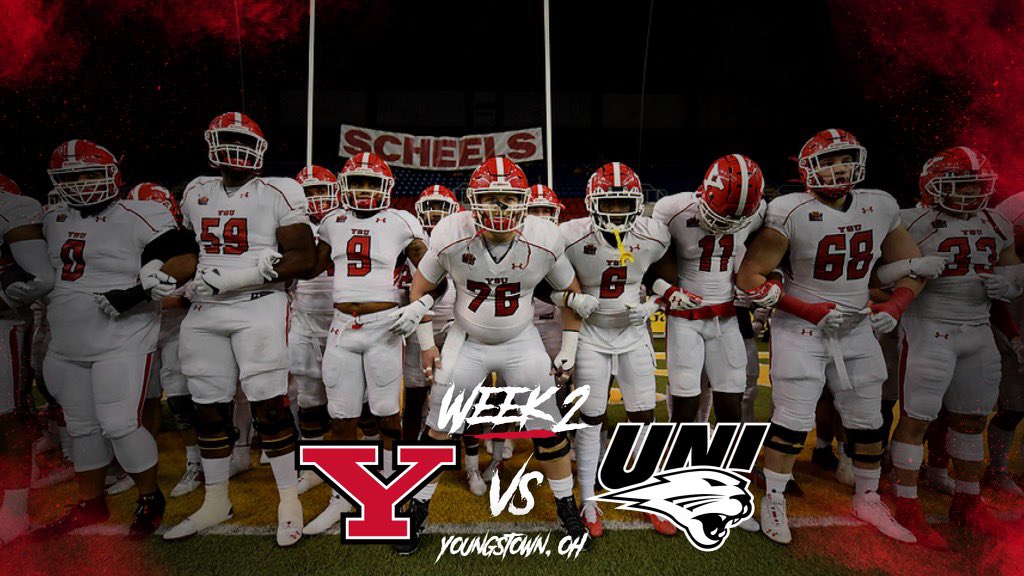 Both UNI and YSU are coming off of losses in Week 1 so in this shorten spring season, this is a key game for both schools to get a victory to stay in the MVFC race, as well as a race to a potential playoff berth.
Both offenses last week were sputtering most of the game against NDSU and SDSU respectively. UNI did show some flashes at times versus SDSU, while YSU really only had the one late drive basically when the game was decided against NDSU.
UNI I believe has the stronger offense and stronger defense and will show it in Youngstown to get the win.
Fearless Prediction: Northern Iowa 27 Youngstown State 14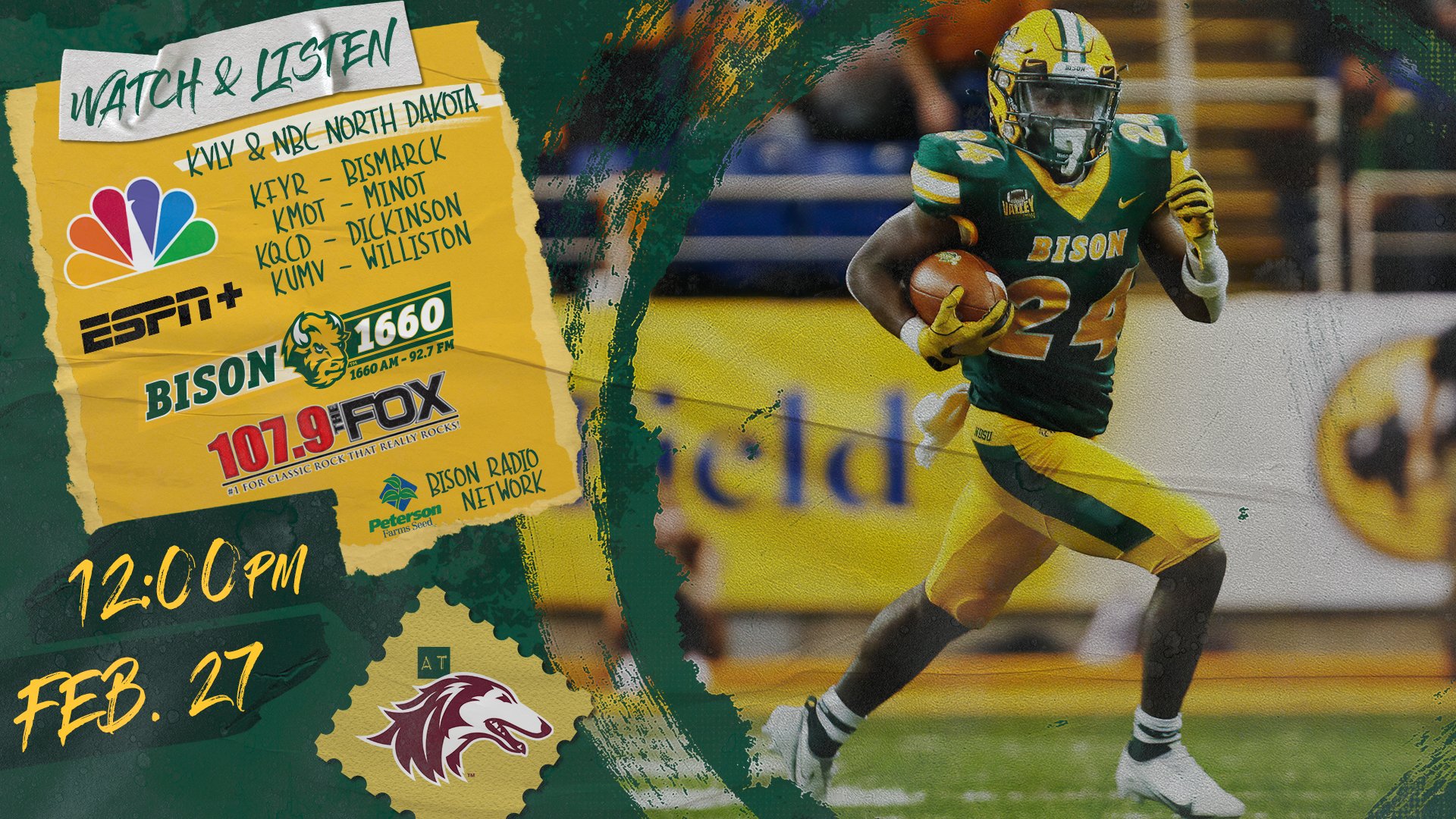 NDSU rode its running game and defense to handle Youngstown State last week. SIU had five turnovers and let up in the second half to be blown out by UND in Week 1.
This is a key game for SIU to show us if the Salukis are really a team to be considered as a possible MVFC threat.
NDSU on the other side will be looking for its 40th overall victory in a row to tie the all-time Division I second place spot. The Bison own the FCS record already but will look to tie Washington from 1908-14 and be just behind Oklahoma, who had 47 straight wins from 1953-57.
Look for NDSU to have a similar game plan with the running game on offense and trying to stop the run on defense. If those things are going well, NDSU goes well and will win this game with relative ease.
Fearless Prediction: North Dakota State 31 Southern Illinois 17
Both the Coyotes and Redbirds sat Week 1 out and get things started this week in Normal.
Illinois State is without RB James Robinson and does have a few key pieces lost on defense as well. But that defense was one that held NDSU to 9 points in their last game in the playoffs–the lowest output for the Bison.
Illinois State is high on QB Bryce Jefferson, who was the backup last year but played throughout the Redbird playoff run of three games. USD also wil be starting a new signal caller and is still not clear a day away from game day which one of three will start (Tyler Tsagalis, Jakob Parks, or Carson Camp.
With a top pass rush coming at him from the Redbirds, that does not bode well for whomever starts for the Coyotes. I think it will be a lower scoring game but the Redbirds come out on top.
Fearless Prediction: Illinois State 24 South Dakota 14
The other two teams that lost their games last year will also get their seasons started in Week 2 with Missouri State traveling to Macomb to play Western Illinois.
These two squads were ones picked towards the bottom in most preseason prognostications but each will look to get the spring started out right with a win to possibly exceed those tempered expectations from most experts.
Missouri State played three times last fall but fell in all three to FBS Oklahoma and twice to Central Arkansas.
Western Illinois will play its first game since November of 2019.
Both squads are young so I think even though those three games last fall were losses, that will be a big help for Missouri State in this one. WIU though will find its rhythm in the second half to make it close but won't be quite enough in the end.
Fearless Prediction: Missouri State 33 Western Illinois 28
GAME OF THE WEEK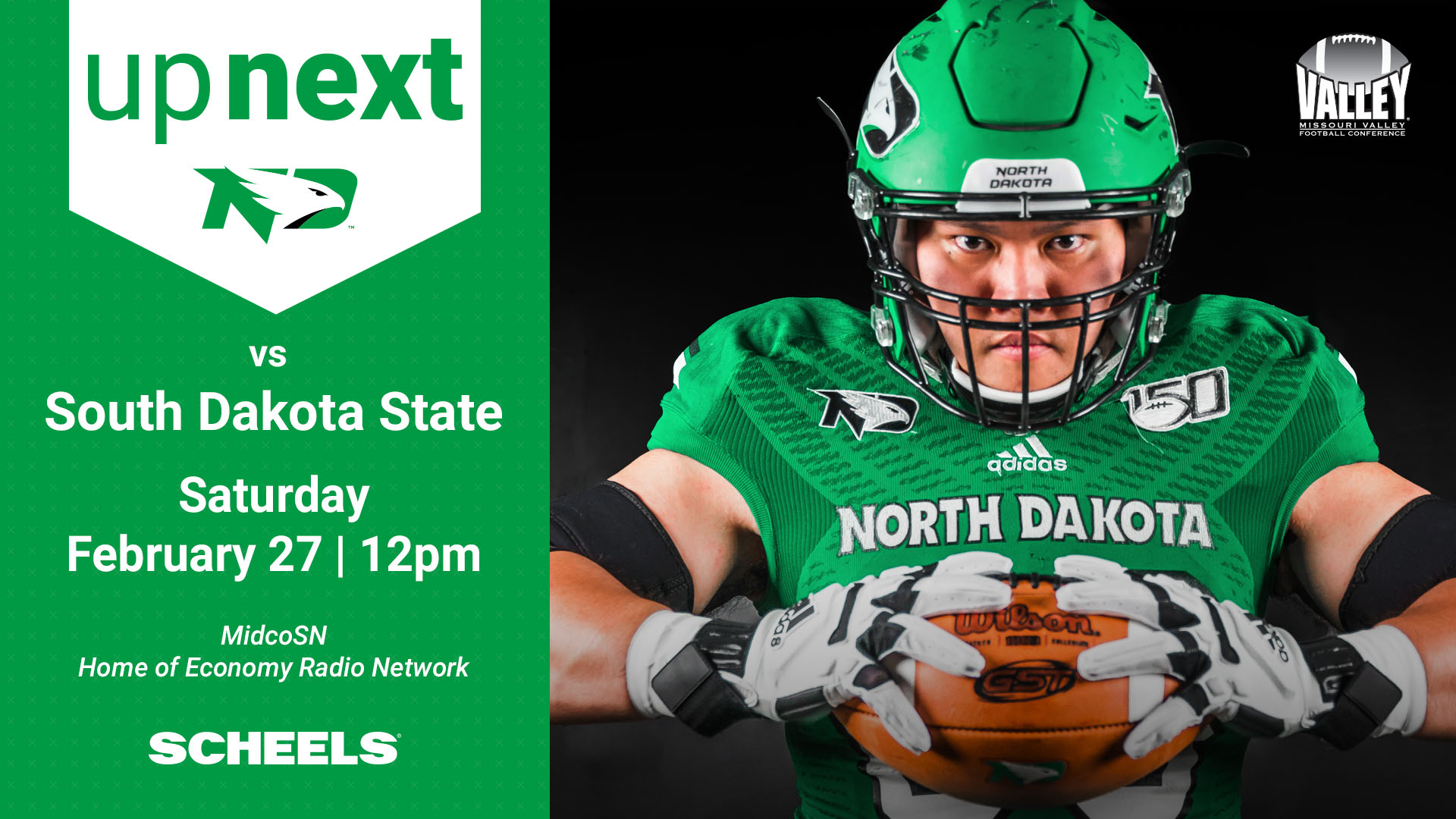 These two old DII North Central Conference foes meet for the first time as conference mates since SDSU moved to DI in 2004. The two schools did meet twice as non-conference foes since with each picking up a victory.
SDSU's QB Mark Gronowski wasn't supposed to be starting this year under center but won the battle in the preseason. He was able to lead the Jacks on a terrific final drive and touchdown pass with 19 seconds to play to RB Pierre Strong, Jr. the propelled SDSU to the victory over Northern Iowa.
The Jacks defense was really superb through the game and if not for a few turnovers by the SDSU offense, likely would have surrendered much less in the 24-20 win.
UND on the other hand gave one of the FCS' shockers of Week 1. The Fighting Hawks forced five turnovers from Southern Illinois and rode thoe to the easy 40-21 win over the Salukis.
The UND offense was led by its offensive line. It paved the way for a few big runs and gave QB Tommy Schuster plenty of time to make the throws in needed when asked.
SDSU's defense has shown it is much stronger at least after one week and that will be the telling story in this game. I don't think SDSU will turn it over five times like SIU and will start the season with two road victories.
Fearless Prediction: South Dakota State 31 North Dakota 17
Originally from LaMoure, North Dakota, Kent is a 1996 graduate of North Dakota State University. His prior writing experience is over 15 years having previously worked with D2football.com, I-AA.org, and College Sporting News before coming to College Sports Journal in 2016. His main focus is college football is the Missouri Valley Football Conference within the Division I FCS. And in 2017, he began also to look at the FBS Group of Five conferences of the American Athletic, Conference USA, Mid-American, Mountain West, and Sun Belt.
Reach him at this email or click below: