Last week's game of the week lived up to the hype, with Southeast Missouri State defeating Tennessee Tech in double overtime. It was a game the Redhawks needed and they got the job done. At the same time, the Golden Eagles proved they are not a team to be taken lightly the rest of the way. The OVC is wide open with Jacksonville State continuing to struggle. There are three to five teams who have a shot to take the conference.
BYE: Eastern Kentucky
Conference Game of the Week:
Southeast Missouri State (3-2, 1-0) at Austin Peay (3-2, 1-0)
Where: Fortera Stadium, Clarksville, TN
When: Saturday October 12th, 3:00 PM
TV/Streaming: ESPN+ ($$/subscription req'd)
Southeast Missouri State Redhawks
The Redhawks kept their hopes alive for an OVC title with their overtime win last week. A loss would have put SEMO behind the eight ball with so many teams in contention for the league title. The next three weeks will determine the fate of the Redhawks as they face Austin Peay, Jacksonville State and the surprising early leader in conference, UT Martin. SEMO has weapons on both sides of the ball, but they have yet to get a consistent performance from both in a single game. Finding that consistency will be key to the Redhawks success the rest of the way,
Key Player: RB Mark Robinson has only rushed for 291 yards so far this year, but its clear he is the guy who gets the ball when the Redhawks get near the end zone. Robinson has six rushing touchdowns on the year. In the game against Tennessee Tech last week, Robinson had three touchdowns, one of which came in overtime. If Robinson and the Redhawks come out of the red zone with touchdowns instead of field goals, they have a great chance to win any game.
Austin Peay Governors
Two years ago, Austin Peay was snubbed from the playoffs with an 8-4 record. Of the four losses, only one came to an FCS team – an OVC loss to Jacksonville State. The Governors challenged themselves with a tough schedule playing and losing to three FBS teams. That snub left a bad taste in their mouth, but Austin Peay could not repeat their success last year. The Governors know that at this point their only path to the playoffs is through the OVC. They lost two out of conference resume builders to Central Arkansas and East Tennessee State. The Governors beat Jacksonville State handily two weeks ago to put themselves on the right path. A home win this weekend would put them in the driver's seat for the conference.
Key Player: RB Kentel Williams was key to the Governors win over Jacksonville State, rushing for 173 yards and two touchdowns. Williams' running set the tone in the game which finished with a 52-33 Governors victory. If Williams can string together more great games, Austin Peay will win the OVC.
Fearless Prediction: Expect a close game this weekend. SEMO may be a little more talented, but Austin Peay will walk away with the win on their home field. Austin Peay 34, Jacksonville State 30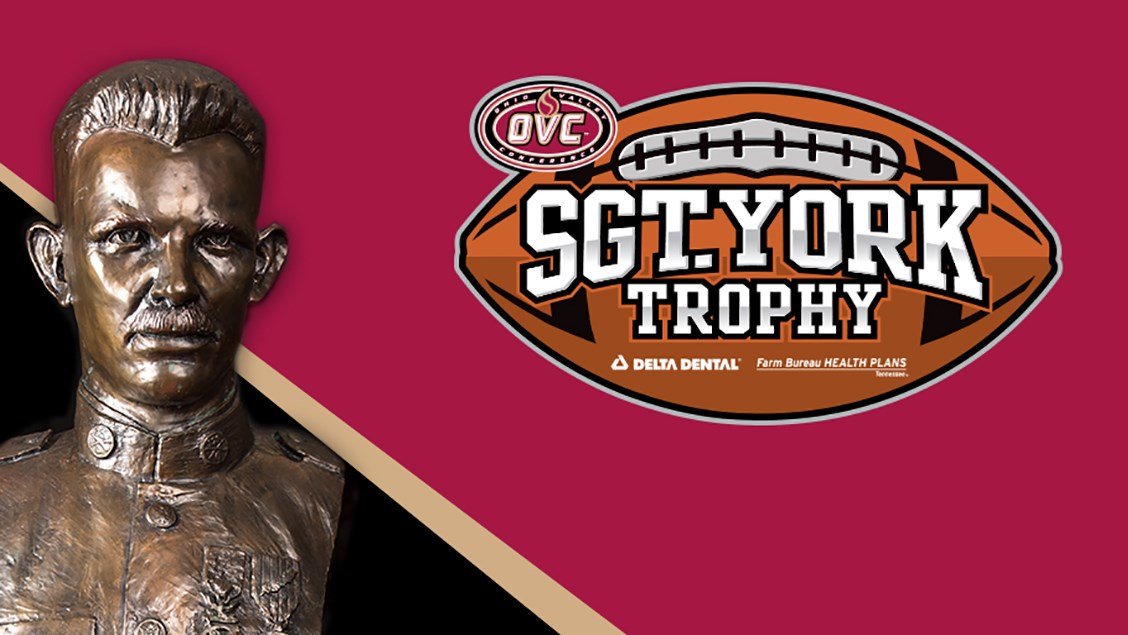 Fearless predictions for the rest of the slate
Jacksonville State (4-2, 1-1) at Eastern Illinois (0-6, 0-2), Saturday October 12th, 1:00 PM, O'Brien FIeld, Charlestion, IL, ESPN+ (subscription req'd)
Last week, we thought Jacksonville State would roll over Tennessee State and they struggled for most of the game. In a road setting the Gamecocks get back to basics and take out Eastern Illinois. Jacksonville State 41, Eastern Illinois 24
Murray State (3-3, 1-1) at Tennessee State (1-5, 0-2), Saturday October 12th, 3:00 PM, Hale Stadium, Nashville, TN, ESPN+ (subscription req'd)
Tennessee State put up a strong fight against Jacksonville State. They will do so again this week, but Murray State will come out with the win. Murray State 21, Tennessee State 17
Tennessee Martin (3-2, 2-0) at Tennessee Tech (4-2, 1-1), Saturday October 12th, 7:00 PM, Tucker Stadium, Cookeville, TN, ESPN+ (subscription req'd)
Both of these teams have surprised early with UT Martin out to a 2-0 conference mark and Tennessee Tech 4-2 after a 1-10 season. Look for a good game this week in the Tennessee-based "Sargent York" trophy series with Tennessee Tech pulling out the victory. Tennessee Tech 37, UT Martin 31
Jamie is a proud 2002 graduate of James Madison University. He's witnessed the growth of the program from no one in the stands in 1998, to the hiring of Mickey Matthews, to the 2004 National Championship, to the 2008 team, to the struggles in the early 2010s, and finally the rebuild under Mike Houston. He also allegedly really enjoys Washington, DC-based Stanley Cup winners.
Reach him at: