Lots of playoff implications on the line for the Southland this weekend.
Spring 2021 Southland Standings
GAME PREVIEW: Southeastern Louisiana at Nicholls State
TV/Streaming: ESPN+ (subscription req'd)
This game is known as the River Bell Classic, and the Colonels have won the last two – including the thrilling 28-27 win in Hammond in 2019. Southeastern Louisiana is coming off a convincing 42-12 win against Lamar at Strawberry Stadium – Frank Scelfo's squad completed a perfect season at home. Like its previous loss, the Nicholls State Colonels allowed the opposition to take control in the second quarter and the Colonels were never able to erase the deficit, falling 43-31 to McNeese on Saturday afternoon at Cowboy Stadium.
Southeastern Lions (3-2 overall, 3-2 in Southland)
Southeastern Louisiana racked up 464 yards of offense in the victory over Lamar. Cole Kelley has thrown for over 300 yards in each of the five games the Lions have played this spring – he threw for 321 yards and three touchdowns on 23-of-31 passing, while also rushing for two scores against the Cardinals. Kelley has thrown for 1,853 yards this season with 12 touchdowns and four interceptions. Running back Morgan Ellison has carried the ball 45 times for 263 yards and two touchdowns. Wide receiver C.J. Turner has 29 receptions for 396 yards and three touchdowns. The Southeastern defense is giving up 473.2 yards per game, which is 93rd in FCS. But they were outstanding against Lamar, giving up 298 total yards – linebacker Alexis Ramos led the defense with 11 tackles.
Nicholls State Colonels (4-2 overall, 3-2 in Southland)
Nicholls had 562 yards of total offense in the McNeese game, led by quarterback Lindsey Scott Jr. with 137 yards rushing on 28 carries. Scott also threw for 289 yards and three touchdowns but completed just 26-of-53 passes and had two turnovers. After missing last week, Julien Gums returned in a big way, totaling 121 yards rushing and a score on only 12 carries. For the season, Lindsey Scott Jr. has thrown for 1,423 yards and 17 touchdowns – he has also rushed for 467 yards and five touchdowns. Wide receiver Dai'Jean Dixon has 30 receptions for 422 yards and seven touchdowns. Defensive back Kevin Moore III had six tackles against McNeese, but the Colonels were unable to get a sack or an interception in the loss…although they did have two fumble recoveries. For the season, the Colonel defense is giving up 363.7 yards per game, which is 57th in FCS.
Fearless Prediction: The winner of this game keeps their slim playoff hopes alive – there is still a remote possibility that the Southland Conference gets an at-large bid. Head coach Tim Rebowe will have his team ready to play Saturday – they thrashed Incarnate Word by 30 points following a 71-17 loss to Sam Houston. The Lion defense will not be able to stop the Colonel offense. Nicholls 42 Southeastern 37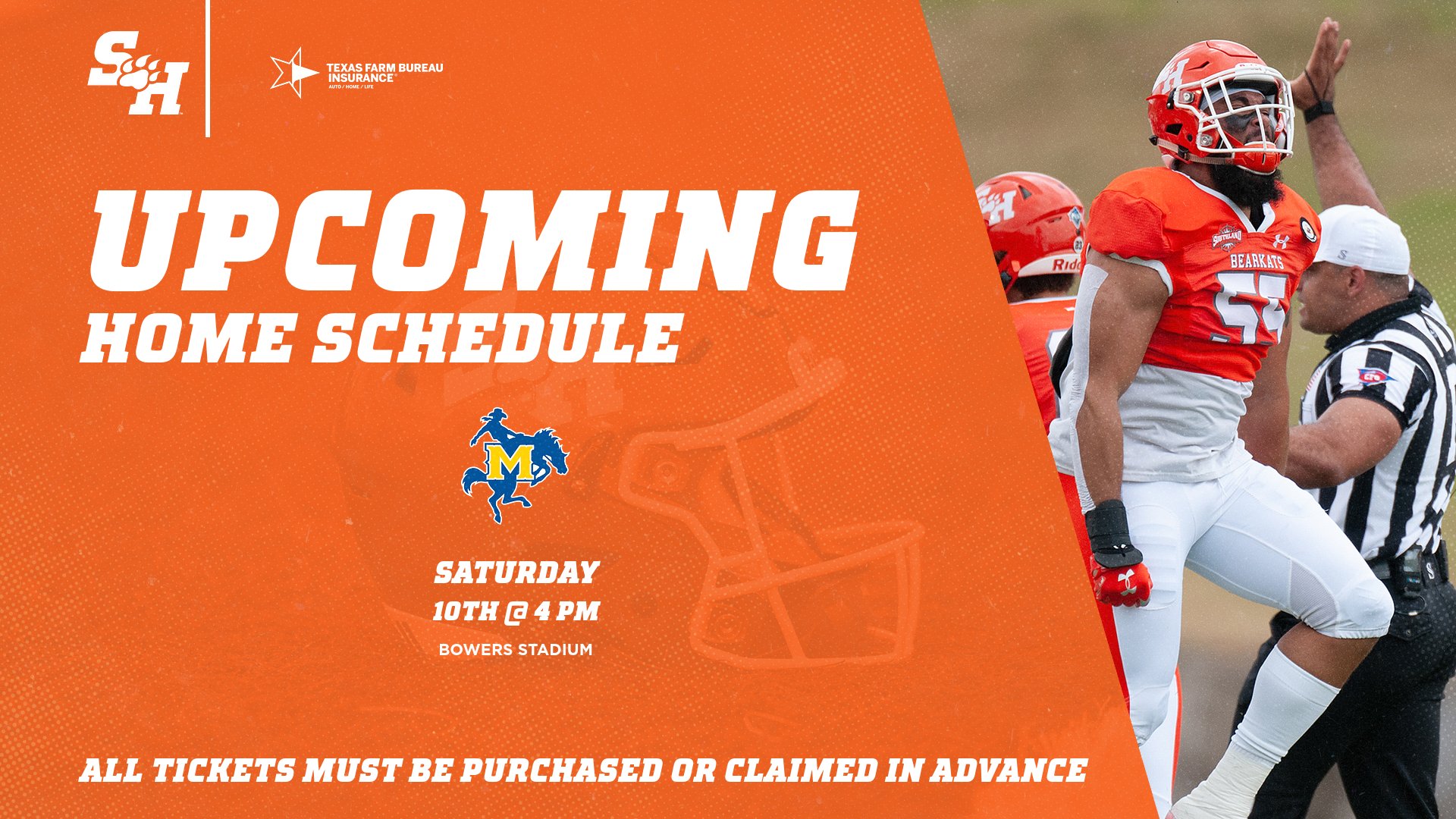 The McNeese offense is now wide open – and the message for the fall is that the Cowboys will be a contender in the Southland Conference. Using a throwing attack not seen until recently, McNeese outscored Nicholls State in the spring home finale last Saturday. The 43-31 shocker serves notice that the Cowboys are ahead of schedule. And on a night when the top scoring offense in the country failed to match its speedy pace, the Sam Houston Bearkats leaned on their defense to secure an ugly yet pivotal 24-16 road win over Northwestern State. With Thursday's win, the Bearkats remain alone as the only undefeated team left in the Southland Conference. They can secure a share of the league title with a win over McNeese Saturday.
McNeese Cowboys (3-3 overall, 2-3 in Southland)
Cody Orgeron threw for a career-high 354 yards and four touchdowns in Saturday's win. Two of his receivers, Josh Matthews (147 yards) and Mason Pierce (107 yards), had more than 100 yards receiving and two touchdowns. Trevor Begue finished with 94 yards on six catches. McNeese was also able to run the ball, finishing with 187 yards against Nicholls. Deonta McMahon led the way with 111 yards on 11 carries. For the season, Cody Orgeron has thrown for 1,275 yards and nine touchdowns…he also has 239 yards rushing. Josh Matthews leads the receiving corps with 26 receptions for 363 yards and three touchdowns. The McNeese defense sacked Nicholls State quarterback Lindsey Scott Jr. six times – twice by defensive end Isaiah Chambers, who leads the league with 6.5 sacks. For the season, McNeese is giving up 448 yards per game, which is 88th in FCS.
Sam Houston Bearkats (4-0 overall, 4-0 in Southland)
The Bearkats entered the Northwestern State game with an FCS-best 58.7 points per game – obviously, they fell well below their season scoring average. So, the defense's success in key situations was vital to securing the victory. Junior linebacker Trevor Williams recorded a game-high 15 tackles with 2.5 tackles for loss, one sack and one pass breakup against the Demons. Wide receiver Ife Adeyi hauled in six catches for 134 yards and one touchdown in the Northwestern State game, and Ramon Jefferson carried the ball 18 times for 107 yards. For the season, quarterback Eric Schmid has thrown for 1,449 yards and 12 touchdowns with five interceptions. Ramon Jefferson is the Bearkats' leading rusher with 49 carries for 345 yards and a touchdown. Defensively, the Bearkats are allowing 376.3 yards per game, which is 64th in FCS.
Fearless Prediction: Barring a major collapse, Sam Houston will likely get the automatic qualifier spot as the Southland Conference champion. Head coach K.C. Keeler was proud of his team's defensive effort in their last game – especially since the offense was so inept. McNeese head coach Frank Wilson is building a contender in Lake Charles, Louisiana. His team will give the Bearkats all they can handle Saturday. Sam Houston 41 McNeese 30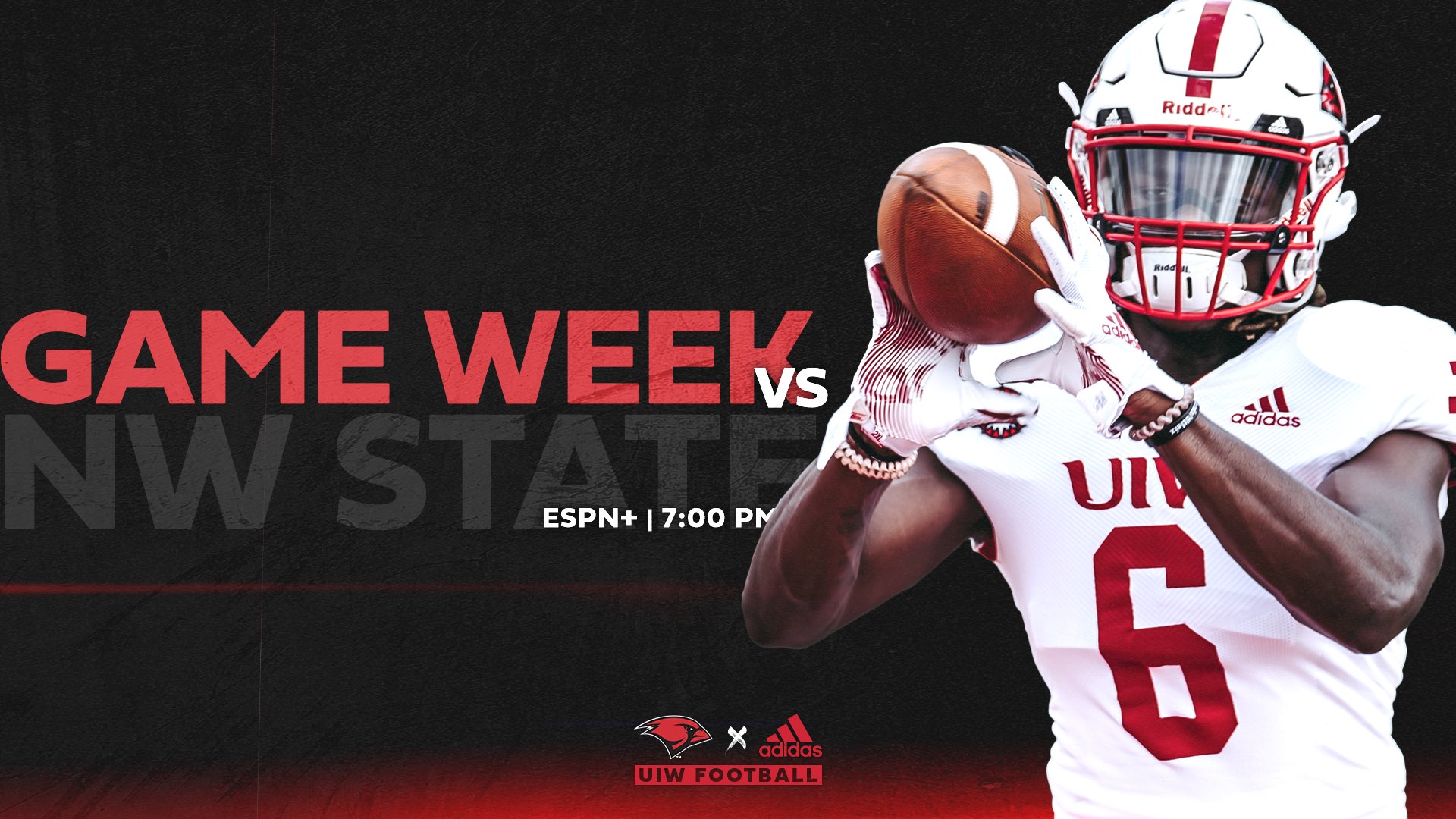 Northwestern State's defense dug in its heels to hold Sam Houston to more than 30 points below its season average last Thursday, but Northwestern State could not cash in on enough opportunities as the Demons fell to the Bearkats, 24-16, in the home finale. Head coach Brad Laird was proud of his team's effort – his Demons played on four days of preparation compared to Sam Houston's 12 days of preparation.
Incarnate Word suffered its first loss of the season on the road, 75-45, against Nicholls on March 27 in Thibodaux, Louisiana. Incarnate Word and Nicholls went blow-for-blow offensively with two touchdowns apiece in the first ten minutes of the game.
Northwestern State Demons (0-5 overall, 0-5 in Southland)
In his first start against Sam Houston, Northwestern State quarterback Bryce Rivers threw for 410 yards on 29-of-51 passing with two touchdowns. It was the fist game this spring in which just one Demon quarterback took the snaps. Rivers' 410 yards ranks second behind 474 yards from Shelton Eppler in 2018. The defense kept Northwestern State within reach throughout the Sam Houston game as the Bearkats traveled into Demon territory nine times with 24 points allowed. Linebackers Jomard Valsin and Jared Pedraza each had 11 tackles apiece to lead the defense. Defensively, the Demons are giving up 441.6 yards per game, which is 86th in FCS; they are allowing 26.8 points per game, which is 60th in FCS.
Incarnate Word Cardinals (3-1 overall, 3-1 in Southland)
Quarterback Cameron Ward has thrown for six touchdowns in two consecutive games – he passed for 470 yards against Nicholls State on 39-of-65 passing to throw for over 400 yards for the second game in a row. For the season, Cameron Ward has thrown for 1,524 yards and 20 touchdowns with three interceptions – he has completed 61.8% of his passes. Running back Kevin Brown has been a workhorse all season – he has rushed the ball 46 times for 551 yards and two touchdowns. Wide receiver Tre Wolf, a UTEP transfer, has 19 receptions for 316 yards and a touchdown. Linebacker Kelechi Anyalebechi is the Cardinals' returning sack leader and All-Southland Conference performer – he is arguably the most talented member of a defense that is giving up 474.5 yards per game – which is 94th in FCS; the Cardinals are allowing 40 points per game, which is 95th in FCS.
Fearless Prediction: UIW head coach Eric Morris should have his team ready to play following their debacle at Nicholls State on March 27. Northwestern State has been in every contest this spring – the Demons will make it interesting in San Antonio this Saturday night. But ultimately, the Cardinals will prevail in a tight game. Incarnate Word 34 Northwestern State 23
Rob Butler is a lifelong Texas A&M football fan – his family is full of A&M graduates. He graduated from Lamar University in Beaumont, Texas with two degrees – a BBA in Finance and an MBA. His hobbies include jogging and reading books pertaining to college football.