After week seven, the Southland has only one team unbeaten in conference play – defending champion Nicholls – after Sam Houston State lost in triple overtime to Lamar. The race is still wide open and the Southland could see anywhere between two and four playoff berths. Southeastern Louisiana lost its second straight contest and will use the bye week to regroup.
BYE: Southeastern Louisiana
Conference Game of the Week:
Nicholls (4-2, 3-0) at Sam Houston State (4-3, 3-1)
Where: Bowers Stadium, Huntsville, TX
When: Saturday October 19th, 3:00 PM
TV/Streaming: ESPN+ ($$/subscription req'd)
Nicholls Colonels
Last year's Southland champion, Nicholls is off to another strong start in conference sitting at 3-0. Both of the Colonels losses are to FBS teams. While they haven't overwhelmed their FCS opponents – they gave up 30+ points to Stephen F Austin and Northwestern State – they are doing enough to get the victory. Nothing is guaranteed, especially in the Southland, but Nicholls will be favored in all of their games the rest of the way. THe Colonels look like a surefire playoff team and have a real shot at earning a seed.
Key Player: The leading rusher for the Colonels is RB Julien Gums. With 7 touchdowns on the ground this year, Gums has taken some of the pressure off of Chase Fourcade to have to do everything on the offense. Gums is also the second leading receiver for Nicholls with 11 catches. In a game that looks to be a tight contest, Gums is going to need a big game.
Sam Houston State Bearkats
Sam Houston had run through its early Southland opponents before faltering in triple overtime against Lamar. That loss makes the need for a home win against Nicholls that much more important. Usually a team that just tried to outscore the opponent in the past, the Bearkats are playing much better defense this season. If they can make the playoff field, the improved defense makes them a more complete team, and a tougher out in December.
Key Player: DL Trace Mascorro has been a monster along the Bearkat defensive front. Of his 28 tackles, 10 of them are for a loss with 3.5 sacks. Moscorro should be able to give Chase FOurcade fits this weekend. Also, don't overlook the linebacker play for the Bearkats between the tandem of Trevor Williams and Markel Perry. The Bearkats have 27 sacks on the year with their dominant front seven.
Fearless Prediction: As much as Sam Houston has improved on the defensive side, I don't trust their quarterback play to win when needed. That's not the case for Chase Fourcade. Nicholls 24, Sam Houston State 19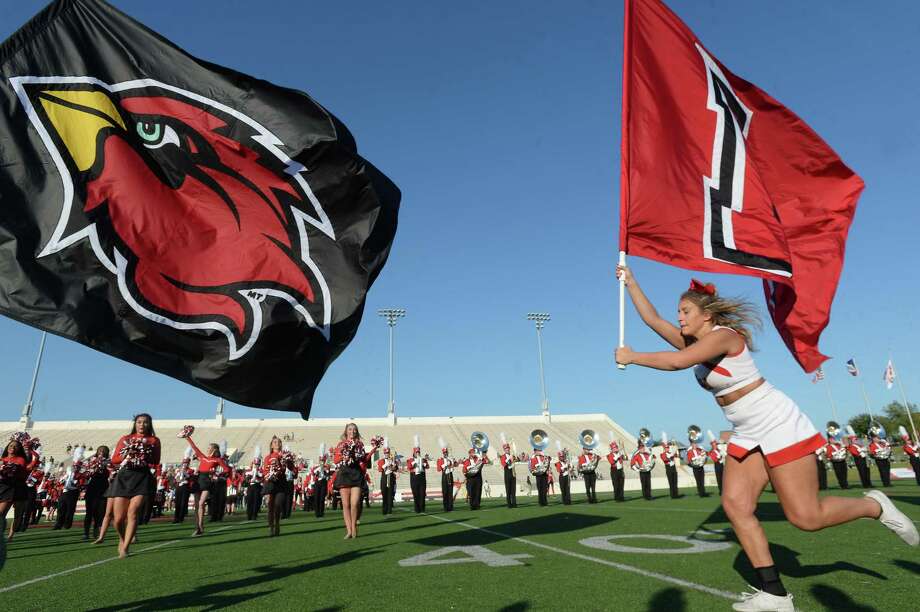 Fearless predictions for the rest of the slate
Stephen F Austin (1-5, 1-2) at Abilene Christian (3-4, 2-3), Saturday October 19th, 4:00 PM, Wildcat Stadium, Abilene, TX, ESPN+ ($$/subscription req'd)
Abilene Christian hoped to take a step forward this year but has been inconsistent out of the gate. Look for the Wildcats to cruise past the Lumberjacks. Abilene Christian 40, Stephen F. Austin 20
Houston Baptist (4-3, 1-2) at McNeese State (3-4, 1-3), Saturday October 19th, 5:00 PM, Cowboy Stadium, Lake Charles, LA, McNeese State Athletics
Houston Baptist has a strong offense and weak defense; McNeese has a strong defense and weak offense. HBU QB Bailey Zappe will be the difference in this game. Houston Baptist 27, McNeese State 24
Lamar (4-3, 2-2) at Incarnate Word (3-4, 3-1), Saturday October 19th, 5:00 PM, Benson Stadium, San Antonio, TX, ESPN3 (cable subscription req'd)
The loser of this game will be on the outside looking in of the playoff race. It should be a close game, but the home team will prevail. Incarnate Word 35, Lamar 31
Central Arkansas (4-2, 2-1) at Northwestern State (0-6, 0-3), Saturday October 19th, 7:00 PM, Turpin Stadium, Natchitoches, LA, CST, ESPN+ ($$/subscription req'd)
Not much of a game to see here. The Bears should roll. Central Arkansas 48, Northwestern State 17
Jamie is a proud 2002 graduate of James Madison University. He's witnessed the growth of the program from no one in the stands in 1998, to the hiring of Mickey Matthews, to the 2004 National Championship, to the 2008 team, to the struggles in the early 2010s, and finally the rebuild under Mike Houston. He also allegedly really enjoys Washington, DC-based Stanley Cup winners.
Reach him at: