The Southland Conference picked up two of the biggest early wins and one of the most talked about close losses to an FBS team in week one. Central Arkansas scored 21 fourth quarter points to upset Western Kentucky. Southeastern Louisiana took Jacksonville behind the woodshed in the biggest upset of the week. Unfortunately the Lions will not get to build on that momentum due to Hurricane Dorian causing the cancellation of their game with Bethune-Cookman. Houston Baptist surprised everyone by taking a fourth quarter lead against UTEP. The bottom rung Southland team came up just short, but Bailey Zappe put himself on the map as a quarterback to watch.
BYE: Nicholls, Southeastern Louisiana
Conference Game of the Week:
Central Arkansas (1-0) at Austin Peay (1-0)
When: Saturday September 7th, 3:00pm
Where: Fortera Stadium, Clarkesville, TN
TV/Streaming: ESPN+ (subscription req'd)
Central Arkansas Bears
Led by Breylin Smith and Lujuan Winningham, Central Arkansas stormed back to upset Western Kentucky in their opening game. It was a statement by the Bears that they are back to the top five form they showed in 2017 when they won the Southland and earned a playoff seed. Central Arkansas has cashed in on an FBS upset but could use another strong non conference win this week against Austin Peay. Those are the types of wins that build resumes for playoff selection.
Key Player: WR Lujuan Winningham was unstoppable against Western Kentucky, hauling in eight catches for 222 yards and three touchdowns. Anytime the Bears needed a key catch, Breylin Smith looked in Winningham's direction. Can Austin Peay slow him down and keep him from putting up another big game? If not it could be a long day for the Governors secondary.
Austin Peay Governors
Austin Peay picked up a win in week one, cruising to an easy 41-10 victory over North Carolina Central. THe non-conference schedule gets tougher from here starting with this week's game against Central Arkansas. Over the next two weeks the Governors will take on two solid Southern Conference opponents. Of the three games, Austin Peay probably needs to take two of them to set themselves up with the right resume if they do not win the OVC.
Key Player: North Carolina Central had no answer for RB Kentel Williams. The senior ran for 139 yards on just 12 carries. Williams also added 4 catches for 26 yards in the pass game. THe Governors would be wise to lean on Williams this week to keep the Central Arkansas offense off the field.
Fearless Prediction: This should be a close, entertaining game. Both teams feature excellent quarterbacks. Central Arkansas looks to be just a little bit better than Austin Peay, but not by much. Central Arkansas 35, Austin Peay 31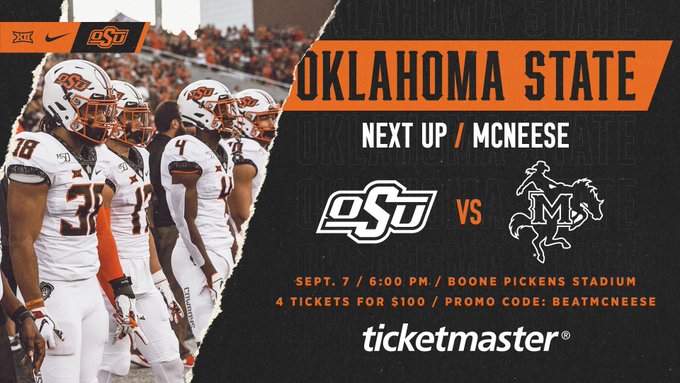 Fearless predictions for the rest of the slate
D-II Arizona Christian (0-1) at Abilene Christian (0-1), Saturday September 7th, 7:00pm, Wildcat Stadium, Abilene, TX, ESPN+ (subscription req'd)
The Wildcats took one on the chin against an FBS opponent last week, they get a much easier time of it this week against a DII opponent. Abilene Christian 57, Arizona Christian 14
D-II Texas Wesleyan (0-1) at Houston Baptist (0-1), Saturday September 7th, 7:00pm, Husky Stadium, Houston, TX, HBU Athletics
Houston Baptist nearly pulled off one of the biggest FCS upsets in recent memory. Could this team be turning a corner? We wont know until later in the year, but they get a win this week. Houston Baptist 48, Texas Wesleyan 24
Mississippi Valley State (0-1) at Lamar (1-0), Saturday September 7th, 7:00pm, Provost Umphrey Stadium, Lamar, TX, ESPN+ (subscription req'd)
Lamar should cruise past one of the worst teams in the FCS this weekend. Lamar 40, Mississippi Valley State 10
D-II Midwestern State (0-0) at Northwestern State (0-1) Saturday September 7th, 7:00pm, Turpin Stadium, Natchitoches, LA, NSU Athletics
The Demons looked like they would open their season with a win before UT Martin hit the afterburners. Northwestern State easily gets its first win this weekend. Northwestern State 42, Midwestern State 10
McNeese State (1-0) at FBS Oklahoma State (1-0), Saturday September 7th, 7:00pm, Boone Pickens Stadium, Stillwater, OK, ESPN+ (subscription req'd)
McNeese State is in for a long night this weekend against one of the top offense in the FBS. Oklahoma State 63, McNeese State 14
D-II Panhandle State (0-1) at Sam Houston State, Saturday September 7, 7:00pm, Bowers Stadium, Huntsville, TX, ESPN+ (subscription req'd)
The Bearkats played tough against FBS New Mexico last week. They cruise easily this week before getting into FCS play. Sam Houston State 59, Panhandle State 9
D-II Tarleton State (0-0) at Stephen F Austin (0-1), Saturday September 7th, 7:00pm, Homer Bryce Stadium, Nacogdoches, TX, ESPN College Extra, ESPN3 (subscription req'd)
The Lumberjacks don't have many opportunities for victory this year so they have to take advantage when they can. This is one of those weeks. Stephen F Austin 31, Tarleton State 13
Texas Southern (0-1) at Incarnate Word (0-1), Saturday September 7th, 7:00pm, Benson Stadium, San Antonio, TX, ESPN+ (subscription req'd)
Look for Jon Copeland to have a big game in a big win this weekend. Incarnate Word 48, Texas Southern 16
Jamie is a proud 2002 graduate of James Madison University. He's witnessed the growth of the program from no one in the stands in 1998, to the hiring of Mickey Matthews, to the 2004 National Championship, to the 2008 team, to the struggles in the early 2010s, and finally the rebuild under Mike Houston. He also allegedly really enjoys Washington, DC-based Stanley Cup winners.
Reach him at: