College Sports Journal Ohio Valley Conference Previews: Week of 9/7/2019
The OVC as a whole had a nice opening weekend, going 7-2. But the biggest surprise loss was felt by a team many thought would challenge for Frisco, Jacksonville State. The question on everyone's mind is: was it just a bad game and JSU will bounce back, or is it a sign of things to come? Either way, the rest of the OVC surely took notice of the open door and will be looking to kick their way through.
BYE: None
Conference Game of the Week:
Southeast Missouri State (1-0) at Montana State (0-1)
Where: Bobcat Stadium, Bozeman, MT
When: Saturday, August 7th 6:00 pm MT
TV/Streaming: FOX Western Montana, SWX Billings, Pluto TV (free)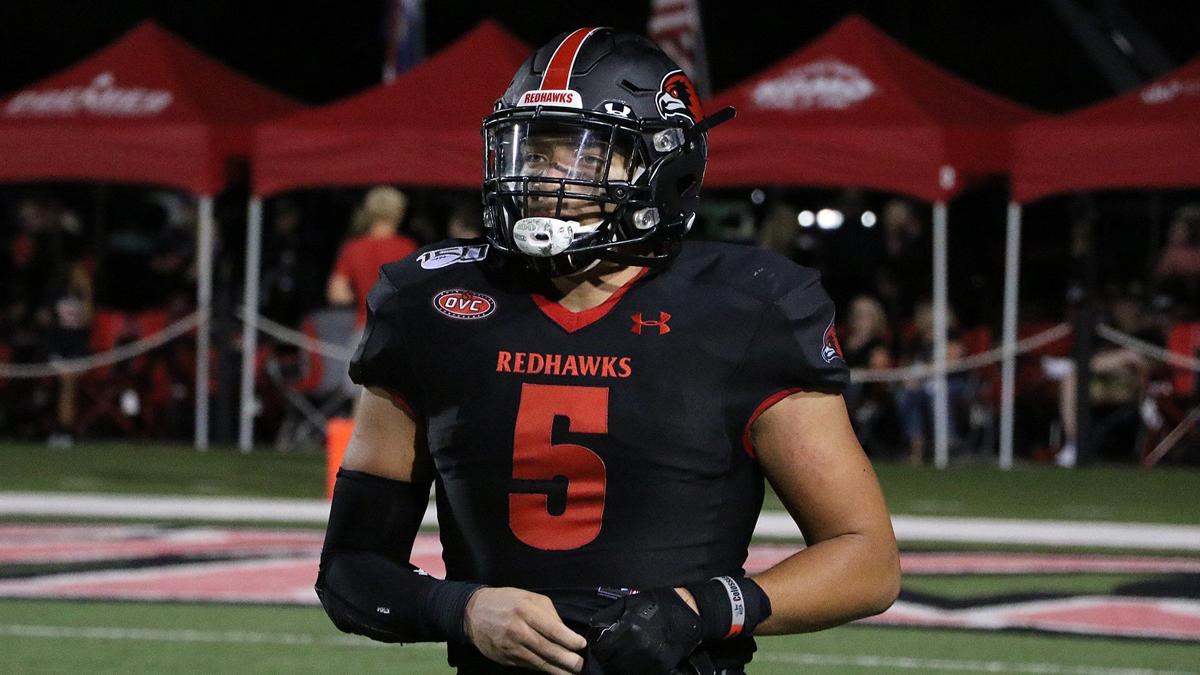 Southeast Missouri State Redhawks
The Redhawks started the season with an impressive win against Southern Illinois. As one may have expected, SEMO was led to victory by QB Daniel Santacaterina (3 total TDs) on offense and LB Zach Hall (19 tackles and a sack) on defense. The Redhawks beat Jacksonville State last year so they know they have what it takes to compete and win the Ohio Valley. They get a marquee test this week when they travel to Bozeman to take on a tough Montana State team. A win here will have the Redhawks thinking playoff seed.
Key Player: LB Zach Hall didn't win the Buck Buchanan award last year for nothing. Hall showed with his 19 tackles that he is the favorite once again for that award. He will be counted on the hold down a tough Montana State offense if the Redhawks are going to win this game.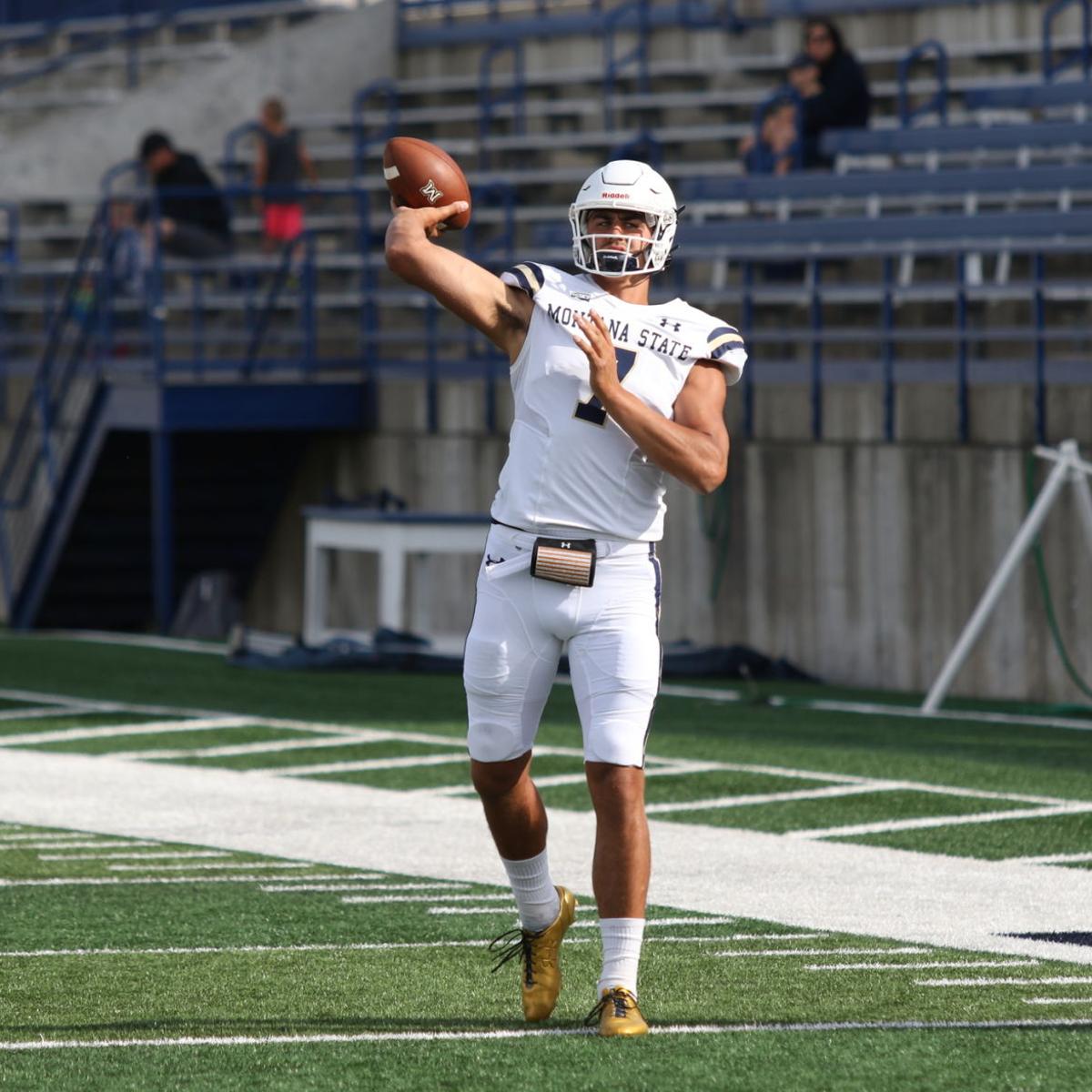 Montana State Bobcats
Montana State lost their game to Texas Tech last week without much of a fight. But the Bobcats can ignore that result and move on. The Bobcats are a strong contender for the Big Sky title this year, but they need a signature non-conference win for their resume and this would be the week for them to get it. The crowd should be hyped up from the opening kickoff to the final gun.
Key Player: It was a tough game to throw a freshman quarterback into, but QB Casey Bauman handled himself well. He didn't have the biggest statistical game, but he did not turn the ball over. He should improve steadily throughout the season. He will need to have a strong game in his first appearance in Bobcat Stadium.
Fearless Prediction: This is a tough game to pick. Its probably the best OVC/Big Sky game of the season with apologies to JSU and EWU. The home field advantage is a big deal for Montana State, but give me the more experienced quarterback here in a road win for SEMO. Southeast Missouri State 31, Montana State 30
Fearless predictions for the rest of the slate
Tennessee Tech (1-0) at FBS Miami (OH) (0-1), Saturday September 7th, 2:30pm, Yager Stadium, Miami, OH, ESPN+ (subscription req'd)
Tennessee Tech had an exciting come from behind win against Samford last week. But they wont be able to pull the FBS upset. Miami (OH) 41, Tennessee Tech 24
Central Arkansas (1-0) at Austin Peay (1-0), Saturday September 7, 3:00pm, Fortera Stadium, Clarksville, TN, ESPN+ (subscription req'd)
This should be a close, entertaining game. Both teams feature excellent quarterbacks. Central Arkansas looks to be just a little bit better than Austin Peay, but not by much. Central Arkansas 35, Austin Peay 31
Eastern Illinois (0-1) at FBS Indiana (1-0), Saturday September 7th, 3:30pm, Memorial Stadium, Bloomington, IN, Big 10 Network, FOX Sports Live (subscription req'd)
Eastern Illinois will be starting 0-2 after this week. They'll be looking for wins in the coming weeks. Indiana 44, Eastern Illinois 22
Murray State (1-0) at FBS Georgia (1-0), Saturday September 7th, 4:00pm, Sanford Stadium, ESPN2, Watch ESPN App (cable subscription req'd)
Poor Murray State. Georgia is going to take them to the woodshed. The silver lining is that beating will be available to view in most homes across the country. Georgia 66, Murray State 7
Chattanooga (1-0) at Jacksonville State (0-1), Saturday September 7th, 7:00pm, Burgess-Snow Field, Jacksonville, AL, ESPN+ (subscription req'd)
A win for Chattanooga would look good on their playoff resume later in the year. But look for a Jacksonville State bounce back this weekend. Jacksonville State 31, Chattanooga, 21
Eastern Kentucky (1-0) at FBS Louisville (0-1), Saturday September 7th, 7:00pm, Cardinal Stadium, Louisville, KY, ACCNX (subscription req'd)
This is probably one of the better opportunities for an FCS upset this week, but Eastern Kentucky will fall just short of pulling off the victory. Louisville 28, Eastern Kentucky 24
Tennessee State (1-0) at FBS Middle Tennessee State (1-0), Saturday September 7th. 7:00pm, Floyd Stadium, Murfreesboro, TN, ESPN College Extra, ESPN3 (subscription req'd)
Tennessee State should keep this one close for a while, but they wont be able to hang on in the second half. Middle Tennessee 38, Tennessee State 17
UT Martin (1-0) at FBS Florida (1-0), Saturday September 7th, 7:30pm, Ben Hill Griffin Stadium, Gainesville, FL, ESPNU, Watch ESPN App (subscription req'd)
The Skyhawks come to the Swamp off a great opening weekend win. They wont be so lucky this weekend. Florida 55, UT Martin 13
Jamie is a proud 2002 graduate of James Madison University. He's witnessed the growth of the program from no one in the stands in 1998, to the hiring of Mickey Matthews, to the 2004 National Championship, to the 2008 team, to the struggles in the early 2010s, and finally the rebuild under Mike Houston. He also allegedly really enjoys Washington, DC-based Stanley Cup winners.
Reach him at: