College Sports Journal Top 25 Rankings, 9/10/2019
Week two was a little more tame than week one from a top 25 standpoint. At the bottom of the FCS, six teams lost to sub D1 opponents while only one FCS team was able to beat and FBS team – Southern Illinois easily defeated Massachusetts. Over the first two weeks there have been 100 games against non-FCS teams. This week there are 30, so the FCS picture will start to sharpen. Conference play will swing into full gear over the next two weeks as well.
North Dakota State Bison (2-0)
North Dakota State, led by dynamic freshman QB Trey Lance, rolled over in-state rival North Dakota. The Bison face their first true road test of the season when they travel east to face CAA member Delaware.
James Madison Dukes (1-1)
James Madison hammered St Francis dominating on both sides of the ball. The Dukes struggled in goal to go situations, but has one more soft week to get that figured out before they hit the meat of their schedule
Eastern Washington Eagles (1-1)
The Eagles have yet to play an FCS opponent, but they'll jump right into that this weekend in a highly anticipated road tilt at Jacksonville State. EWU trounced Lindenwood with Dre'Sonte Dorton breaking Cooper Kupp's single game receiving yardage record with 289 yards.
South Dakota State Jackrabbits (1-1)
South Dakota State easily beat new FCS member Long Island. THe Jackrabbits did so without the services of J'Bore Gibbs who was held out of the game with a hand injury. SDSU has what should be two more easy wins before MVFC play starts.
Maine Black Bears (1-1)
Maine gave a great effort at Georgia Southern, but ultimately fell by eight points. The Black Bears will probably be frustrated with some missed opportunities. But there is no time to dwell, this week the Black Bears start CAA play with a bang against another tough team, Towson.
UC Davis Aggies (1-1)
The Aggies were nearly upset in their trip to San Diego. A forced fumble at the goal line saved the Aggies, but the defense has been called into question. If they gave up 32 to San Diego, what happens when they play more powerful teams like North Dakota State and Montana State
Towson Tigers (2-0)
Towson has started 2-0, but the next three games are a gauntlet for the Tigers: Maine, Villanova and FBS Florida. The explosive Tiger offense will be called on to move the ball against these three tough opponents.
Montana State Bobcats (1-1)
Montana State made a real statement in their win over Southeast Missouri State. The Bobcats scored on four straight third quarter possessions to put away a game that was a tight contest up until that point.
Central Arkansas Bears (2-0)
Central Arkansas followed up its FBS victory with a strong win over an underappreciated Austin Peay team. The Bears probably have the best collection of two wins at this point in the season. Can they keep the momentum going? The connection of Breylin Smith to Lujuan Winningham says 'yes'.
Northern Iowa Panthers (1-1)
One week after losing a heartbreaker in 3OT against a tough FBS team, Northern Iowa showed that the pain was behind them. The Panthers hammered Southern Utah and look like a team to be reckoned with in the FCS this year.
Nicholls Colonels (0-1)
Nicholls had an off week. Its tough to have the bye this early. It's a long way from here to November for the Colonels.
Furman Paladins (1-1)
Furman jumped on Georgia State early, but were not able to hold the lead. But the Paladins have shown through two weeks that they may be the class of the Southern Conference. Remember this name: QB Darren Grainger. The Paladin quarterback played excellent and this could be a springboard to a huge season.
Weber State Wildcats (1-1)
Not sure what to make of Weber State? Us either. The Wildcats defense is as good as any in the country. But their offense really struggles to move the ball. Josh Davis is a good running back, but the pass game is almost non-existent.
Illinois State Redbirds (1-1)
Illinois State handled their business against Morehead State. The Redbirds cant get caught looking ahead to their week six clash with North Dakota State. There are a couple of quality opponents between now and then.
Elon Phoenix (1-1)
Elon got the win it needed with a late touchdown over The Citadel. The Phoenix open CAA play this weekend against Richmond and should be able to put that one in the win column.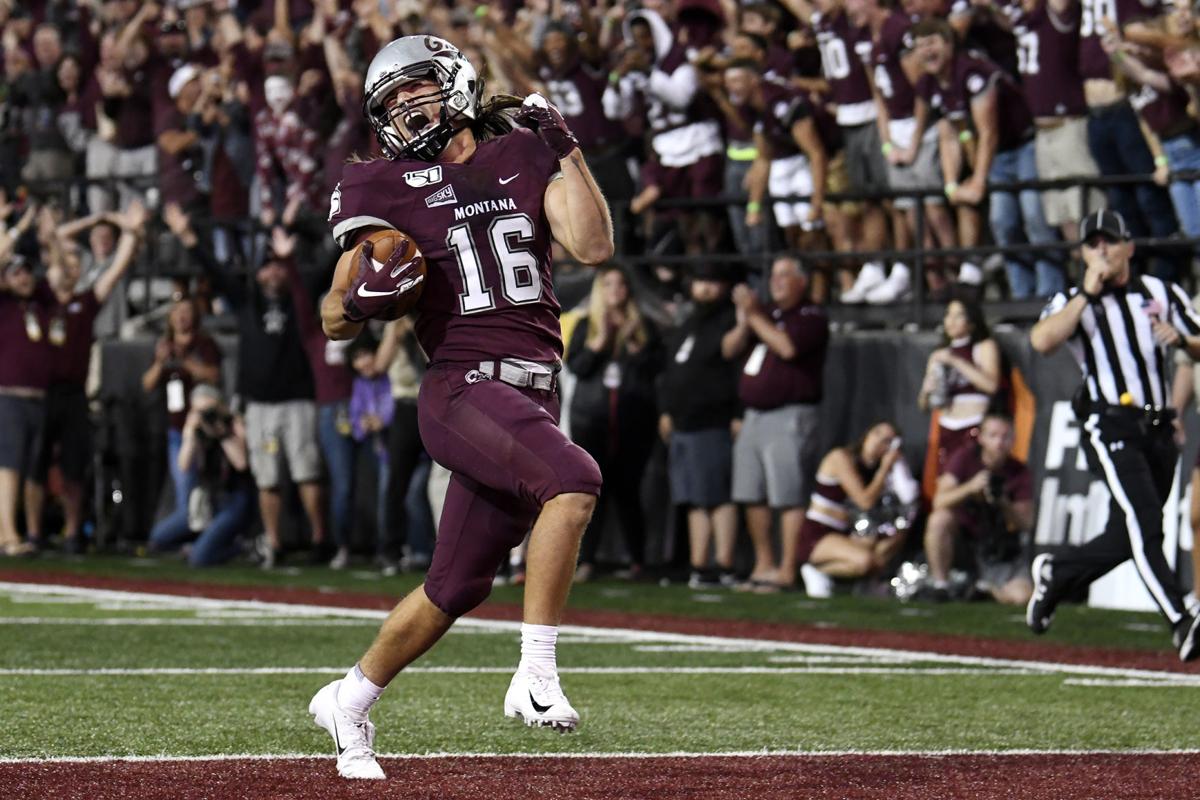 Montana Grizzlies (2-0)
Montana looks to be back! That that's good news for the FCS. One of the storied programs used a second half onslaught to outpace North Alabama.
North Carolina A&T Aggies (1-1)
North Carolina A&T couldn't beat an FBS foe for the second straight year. But dont punish them. This Aggie team is very good.
Southeast Missouri State Redhawks (1-1)
The Redhawks couldn't get the job done against Montana State. They'll probably look back at that third quarter and wonder what might have been.
Kennesaw State Owls (1-1)
The Owls had an FBS win there for the taking and for the second straight year, it slipped through their hands. But they did answer some questions for voters who thought they may really take a step back this year. Daniel David has done a nice job in the offense the first two games.
Sam Houston State Bearkats (1-1)
The Bearkats ran over a D-II opponent last week. Lets see how they look when they actually play FCS teams over the rest of the season.
Villanova Wildcats (2-0)
Villanova has beaten two Patriot League teams and faces one more this week, 0-2 Bucknell, before CAA play starts. Health, not talent, has been the issue for the Wildcats in the recent past. If they stay healthy, they are scary.
Delaware Blue Hens (2-0)
The Blue Hens earned a hard fought victory in an exciting 3OT game against Rhode Island. The schedule doesn't get any easier as the Blue Hens host two time defending National Champion North Dakota State
Princeton Tigers (0-0)
It will still be a couple of weeks until we know what Princeton is all about. But they should be the top team in the Ivy League again this year.
Jacksonville State Gamecocks (1-1)
The Gamecocks bounced back from their awful opening week showing by easily beating Chattanooga. The toughest test of the year awaits Jacksonville State this weekend as Eastern Washington comes to town.
Southeastern Louisiana Lions (1-0)
The Lions pulled off a signature win in week one against Jacksonville State. Unfortunately they were not able to build on it this week as their game against Bethune-Cookman was cancelled.
Others Receiving Votes: Yale, Duquesne, Youngstown State, South Carolina State, East Tennessee State, Stony Brook, Wofford
Voter Panel: Charles Burton, Kent Schmidt, Jamie Williams, Preston Adams, Ben Schleiger
Jamie is a proud 2002 graduate of James Madison University. He's witnessed the growth of the program from no one in the stands in 1998, to the hiring of Mickey Matthews, to the 2004 National Championship, to the 2008 team, to the struggles in the early 2010s, and finally the rebuild under Mike Houston. He also allegedly really enjoys Washington, DC-based Stanley Cup winners.
Reach him at: