Colonial Athletic Association Week 12 Preview
The CAA has two locks for playoff berths – James Madison and Villanova. If both of those teams win they will both wind up seeded as well. After that it's a question of whether there will be another CAA team in the playoffs. Rhode Island and William & Mary will both need to win and see what else happens around the country. Wins could put them both in. But they'll both be on the bubble. A loss will keep both teams out of the playoffs.
Maine fell behind FBS UMass 10-0 after the first quarter but scored the final 35 points of the game to pick up a win. Joe Fagnano returned from injury to lead the Black Bear to the victory with 209 yards and 2 touchdowns.
Albany picked up its second straight victory with an easy 41-14 win over Morgan State. Jeff Undercuffler had his first 300+ yard passing game of the year with 328.
Rhode Island got a touchdown pass from Kasim Hill in each quarter to defeat New Hampshire 28-3. Jaylen Smith had over 200 all purpose yards and two receiving touchdowns for the Rams. New Hampshire mustered just 159 yards of offense.
Villanova cruised to a 33-14 win over Stony Brook to keep their strangle hold on the CAA title. Daniel Smith threw for three touchdowns despite just 71 yards passing. The Wildcats held the Seawolves to just 175 yards.
Joe Mancuso led Richmond to a 51-27 thumping of Delaware. Mancuso threw for 179 yards, ran for 116 and accounted for five touchdowns. Zach Gwynn threw for 332 and two touchdowns in the loss.
Elon easily beat Towson 37-14. Kortez Weeks had six catches for 127 yards and a touchdown for the Phoenix. Skylar Davis nail field goals of 50 and 52 yards.
James Madison used six Ethan Ratke field goals and 380 total yards and two touchdowns from Cole Johnson to beat William & Mary 32-22. Malachai Imoh ran for 101 yards and a touchdown for the Tribe.
Last Week: 7-0, Season: 62-16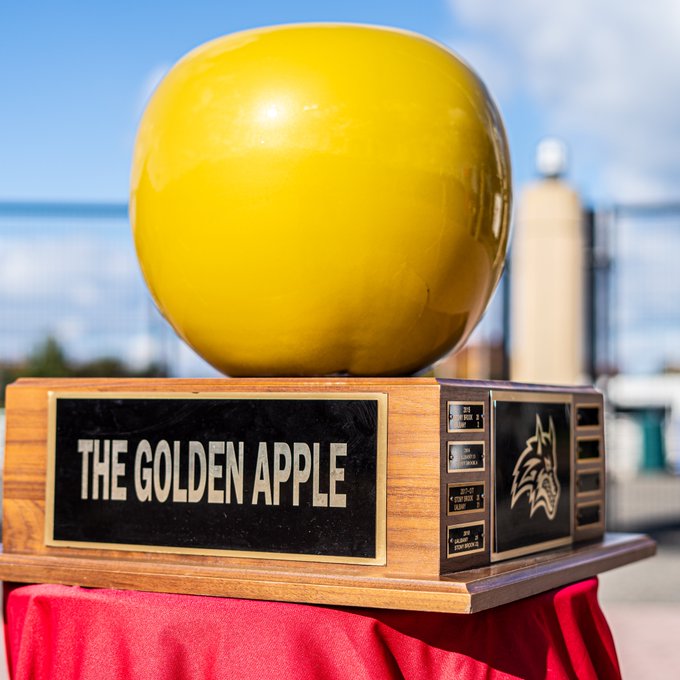 Albany at Stony Brook Saturday November 20. 1:00 pm, FloSports
Albany has won two straight games after starting the season with eight losses. They'll look to finish the season on a three game winning streak this weekend at Stony Brook. The Great Danes will be asking what could have been. In their season opening eight game losing streak, they lost by one score or less five times. If they got that score, they would be on the verge of a potential playoff berth. Instead, they are finishing out a forgettable season. The offense has really sputtered this year which was unexpected. Jeff Undercuffler struggled with consistency and injury most of the season, leading to a team that puts up less than 20 points per game. Karl Mofor accounts for 11 of the team's 23 offensive touchdowns. Mofor also has 96% of the rushing yards.
Stony Brook has six conference losses, three by one score or less. Theyre in the same boat as Albany. Ty Son Lawson is the brought spot for The Seawolves with 10 total touchdowns and 95 yards rushing per game, which leads the CAA. Tyquel Fields never found consistency in the pass game which kept the Seawolves off the scoreboard in many instances. They only average 19.7 points per game. The defense has held Stony Brook in games allowing just 23.8 per game. Chuck Priore will need to focus on improving the offense as they go into next season.
These teams are both very similar. They play solid defense but lack a consistent offense. Both have good running backs. The difference is on their best day, Albany has the better quarterback, by far.
Fearless Prediction: Albany 20, Stony Brook 17
#6 Villanova at Delaware Saturday November 20, 1:00 pm, FloSports
Villanova has a pretty simple recipe in front of them: win the game, win the conference. A will also will most likely find the Wildcats seeded in the playoffs when the bracket is released on Sunday afternoon. The Wildcats have been strong on both sides of the ball this season and it shows. The defense allows just 15 points and 253 yards per game. The offense scores 32 points and 392 yards per game. The Wildcats are poised to make a run in the playoffs. Forrest Rhyne leads the team with 97 tackles and is near the top of the list in the FCS. As a team Villanova has 21 sacks and 66 tackles for loss. Offensively, they are a balanced group that can beat you with Justin Covington in the run game or Daniel Smith in the pass game.
Delaware finally got a good performance from Zach Gwynn last week, but it wasn't enough as the defense could not corral Joe Mancuso. Had the Blue Hens had Nolan Henderson all season, this game could mean something for both teams. However, Gwynn has been inconsistent, and the Blue Hens are at .500 entering the last game of the season. The Blue Hens gain just 302 yards per game on offense. That just isn't good enough.
The Battle of the Blue is a rivalry game where anything could happen. But Villanova is the more talented team by a large margin. Wildcats get the road win and CAA title
Fearless Prediction: Villanova 31, Delaware 13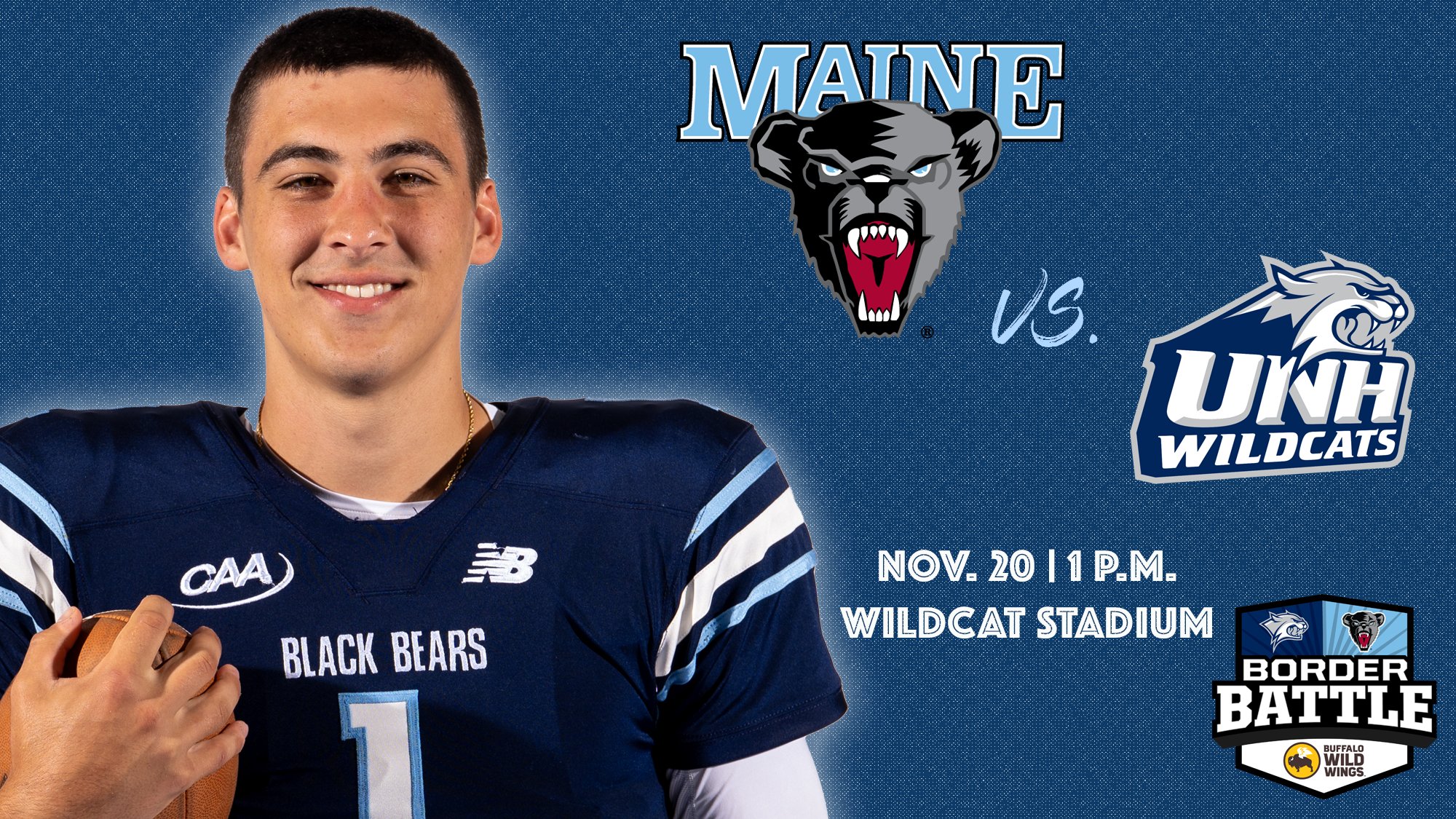 Maine at New Hampshire Saturday November 20, 1:00 pm, FloSports
Maine got Joe Fagnano back from injury last week in their win over FBS UMass, but it will be too little too late for the Black Bears. They'll miss the playoffs again this year. They'll be looking to finish their season above .500 with a win this weekend. Like many teams in the CAA, the loss of their starting quarterback doomed the Black Bears season. Derek Robertson filled in better than most backups across the conference, but it wasn't enough for the Black Bears to get into the field. They have won four of their last five games. Had they defeated Stony Brook two weeks ago, they may have come into this weekend with a chance at the bubble.
New Hampshire has lost seven straight games after starting the season 3-0. Outside of their game against James Madison, the games have not been close at all. The Wildcats only score 16 points per game and gain 272 yards per game. Defensively they allow 415 yards per game. That is the number that stands out because the Wildcats have some of the best defensive players in the conference, especially in the secondary.
There isn't much to play for this weekend other than pride. Maine is playing better down the stretch and they'll finish with a win.
Fearless Prediction: Maine 24, New Hampshire 13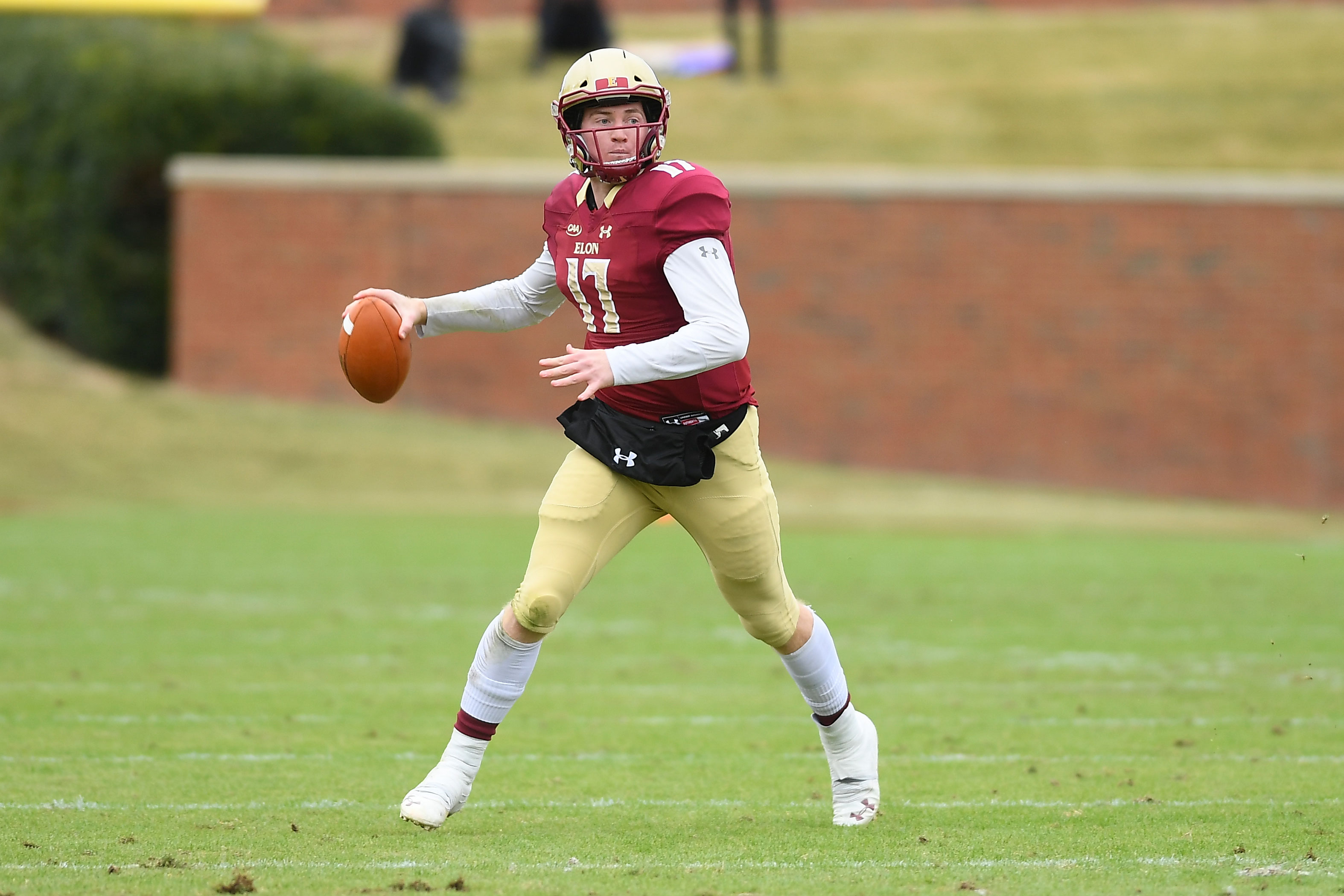 #25 Rhode Island at Elon Saturday November 20, 2:00 pm, FloSports
Rhode Island will be looking for their first playoff berth since 1985, but they'll need a win this weekend to give themselves a shot. A loss keeps the Rams at home. A three game losing streak in the middle of the season could hurt the Rams come Sunday. The Rams don't excel anywhere but they make plays at opportune times. Kasim Hill protects the ball with just four interceptions on the year. He is responsible for 21 touchdowns on the season. If he can play a clean game, Rhode Island will be in good shape to win this weekend. The Rams have ten interceptions on the season. They'll need a couple this weekend
Davis Cheek has been excellent for Elon this year. The problem for the Phoenix is they have no run game and they don't stop the run. Elon is another team needing a win to finish over .500 on the season. This will be the last game in the stellar career of Cheek. With a big game, Cheek can get to 3000 yards passing.
This is a long trip for Rhode Island. They'll have the motivation to win to get a playoff spot. But Elon will be motivated to secure a winning season and send Cheek out with a win. Expect a close game, but the Phoenix pull the upset.
Fearless Prediction: Elon 27, Rhode Island 26
Towson at #2 James Madison Saturday November 20, 2:00 pm, FloSports
Towson has lost three out of four games to limp to the end of the season. The Tigers only gain 318 yards per game on offense. Defensively they allow 26 points per game. They have turned the ball over 18 times on the season. Jerry Howard rushed for over 100 yards last week and the Tigers will need to lean on him this week to keep the James Madison offense off the field. The quarterbacks also cannot be careless with the football and throw interceptions – they have thrown 12 on the season against just 13 touchdown passes.
James Madison will be looking to secure a high seed in the playoffs in their home finale. Last week, Ethan Ratke kicked six field goals to make him the all time NCAA leader in field goals (100) and points by a kicker (517). The Dukes continued to struggle in goal to go situations. They have to get that figured out or their playoffs will end early. On average, the Dukes are outscoring their opponents 38-16. Offensively, Cole Johnson has been dominant in most games. He completes just under 67% of his passes and has 2590 yards, 26 touchdowns and just two interceptions all season. He has also added five rushing touchdowns. The defense has been dominant. They have the number two total defense in the FCS by yardage, allowing just 253.9 yards per game. They have 31 sacks and 88 tackles for loss.
There is a lot for the Dukes to play for this week. Its their last regular season game as a member of the CAA. As much as Towson would like to send them out with a loss, it wont happen. The Dukes cruise.
Fearless Prediction: James Madison 45, Towson 10
Richmond at William & Mary Saturday November 20, 3:30 pm, FloSports
Stop me if you've heard this before. Richmond needs a win to finish with a winning record. Had the Spiders not lost their quarterback to injury, they'd be a potential playoff team. That seems to be the story of the CAA this year. The difference between the Spiders offense with and without Joe Mancuso is night and day. Last week, Mancuso racked up five touchdowns. If he was there all season, this would definitely be a playoff team. As it stands, the are looking to play spoiler in a rivalry game on the road. The Spiders defense has been excellent all season, but with subpar backup quarterback play they haven't scored enough. The defense has racked up 71 tackles for loss and 29 sacks.
William & Mary will be playing for a potential playoff berth with a win. They dropped two road games in conference at Maine and Delaware. A win against either of those teams would have the Tribe feeling a little more comfortable. They can rest their resume on their win over Villanova in a game that wasn't close. William & Mary has the best rushing offense in the CAA and they use a multitude of players in the run game. The key for the Tribe will be whether Donavyn Lester can play. He was missed against James Madison last week. The Tribe have six different players with rushing touchdowns. The strength of the defense is takeaways where they have 20 in 10 games.
This is an intriguing game since Mancuso is back. Its going to be extremely tight and will come down to the last possession. I will take the Tribe.
Fearless Prediction: William & Mary 20, Richmond 19
Jamie is a proud 2002 graduate of James Madison University. He's witnessed the growth of the program from no one in the stands in 1998, to the hiring of Mickey Matthews, to the 2004 National Championship, to the 2008 team, to the struggles in the early 2010s, and finally the rebuild under Mike Houston. He also allegedly really enjoys Washington, DC-based Stanley Cup winners.
Reach him at: