Western Athletic Conference games
#22 Stephen F. Austin (7-3) at Lamar (2-8), Sat., Nov. 20, 4PM CST, ESPN+
The Lumberjacks of SFA picked up their first road win over Central Arkansas since 2009 with a 27-14 victory last Saturday night at Estes Stadium. With the win, the Lumberjacks moved to 7-3 on the season, marking the first time since 2014 the Lumberjacks eclipsed the 7-win mark. Lamar scored the first points of the game against Jacksonville State last week, and trailed by only 10 with 10:20 remaining, but the Gamecocks scored 14 points within 69 seconds to pull away for a 38-7 victory. The Cardinals finished the night with 147 yards of total offense, with 94 of that coming on the ground.
Stephen F. Austin 41 Lamar 10
#1 Sam Houston (9-0) at Abilene Christian (5-5) Sat., Nov. 20, 1PM CST, ESPN+
Eric Schmid threw for 392 yards and three scores and No. 1 Sam Houston clinched a berth in the FCS Playoffs with a 42-28 win over Eastern Kentucky last Saturday at Bowers Stadium. Blair Zepeda kicked three field goals and Abilene Christian capitalized on six Tarleton turnovers to win 29-3 last Saturday afternoon in Abilene.
Sam Houston 45 Abilene Christian 20
Central Arkansas (5-5) at Tarleton (5-5) Sat., Nov. 20, 6PM CST, ESPN+
Central Arkansas had a season low for total offense and was held scoreless in the second half last Saturday in dropping a 27-14 decision to Stephen F. Austin at Estes Stadium. Tarleton outgained Abilene Christian in total yardage and had three separate trips inside the five-yard line but lost 29-3 in Abilene.
Central Arkansas 35 Tarleton 30
#14 Missouri State (7-3) at Dixie State (1-9), Sat., Nov. 20, 8PM CST, ESPN+
A 55-yard pass from Jason Shelley to Naveon Mitchell with 58 seconds left in the game sealed a 34-27 Missouri State win last Saturday, squelching a late comeback attempt by visiting Northern Iowa. Drew Kannely-Robles rushed for 158 yards and a school record four touchdowns as Dixie State ran past Fort Lewis, 62-21, last Saturday night inside Greater Zion Stadium.
Missouri State 52 Dixie State 14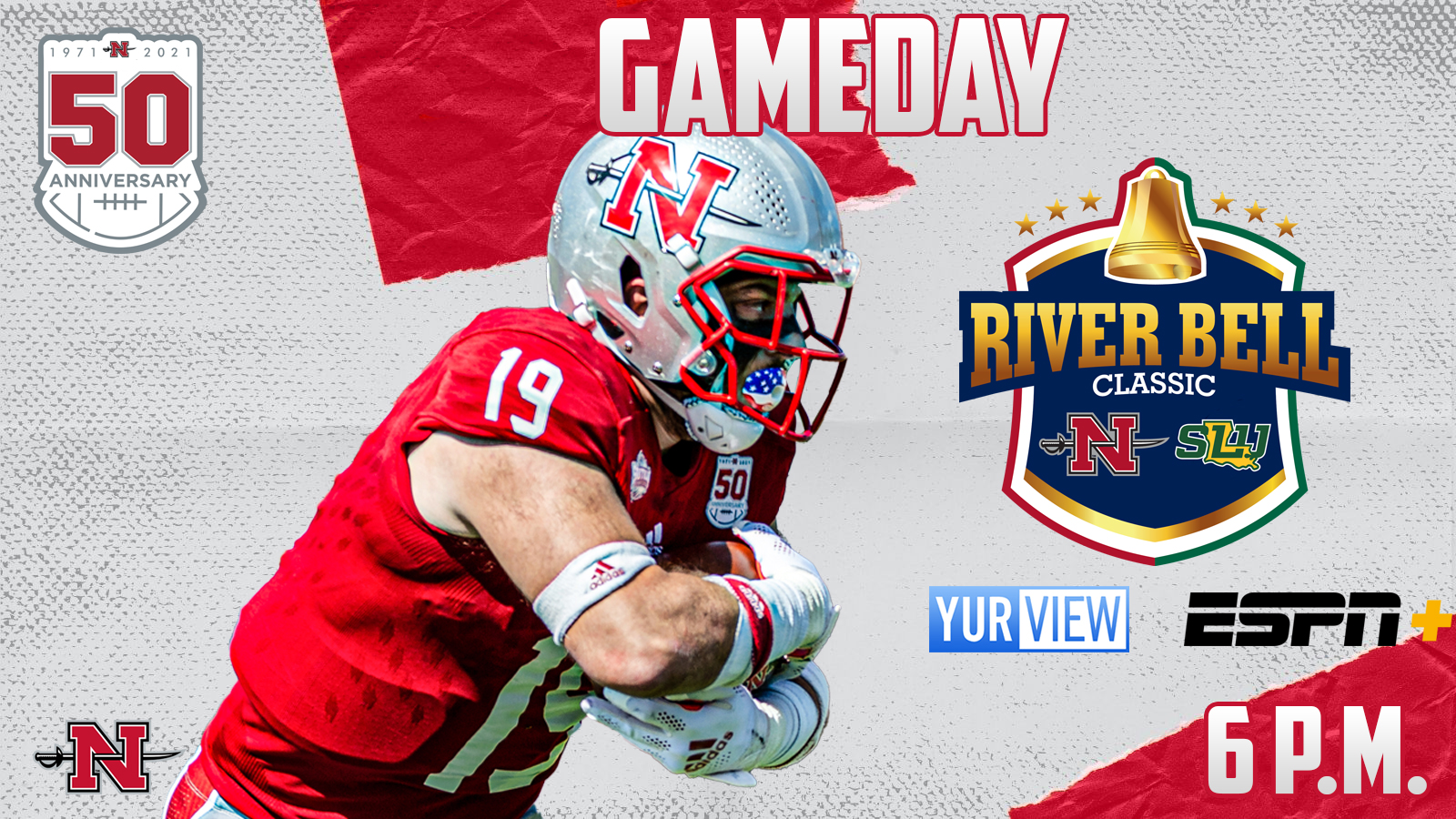 Southland Conference games
Nicholls (5-5) at #15 Southeastern Louisiana (8-2) Thurs., Nov. 18, 6PM CST, ESPN+
Facing off against one of the top FCS offenses in the nation, Nicholls State did more than enough to limit the high-flying Incarnate Word Cardinals, but inopportune turnovers that have plagued the team for much of the season hampered the Colonels once again as they fell short of knocking off the conference frontrunner, 27-23, last Saturday in Thibodaux, Louisiana. Southeastern QB Cole Kelley leads the nation in completion percentage, passing efficiency, passing yards, points responsible for and total offense; he's completed 303-of-410 passes for 3,997 yards, 35 touchdowns and six interceptions. The reigning Walter Payton Award winner is the only player in FCS who ranks in the national top 10 in both passing (2nd) and rushing (8th) touchdowns.
SE La 42 Nicholls 40
Northwestern State (2-8) at McNeese (4-6), 2:00PM CST, ESPN3
Early last Saturday night, the Northwestern State defense found success on early downs, keeping Southeastern Louisiana behind the chains. Forcing the Lions into third-and-long situations did not work well for the Demons, however, as Southeastern Louisiana answered every challenge with one big play after another, setting the tone for a 56-28 Southland Conference victory at Strawberry Stadium. Isaiah Chambers' strip-sack with 48 seconds to play in the first quarter resulted in a 1-yard recovery and return for a touchdown by Mason Kinsey to put McNeese up 7-3 and on their way to a 44-3 Southland Conference win last Saturday over Houston Baptist in Houston.
McNeese 28 Northwestern State 6
#18 Incarnate Word (8-2) at Houston Baptist (0-10), 4:00pm CST, ESPN+
Incarnate Word defeated Nicholls 27-23 last Saturday to secure the first win in Thibodaux, Louisiana under head coach Eric Morris. Houston Baptist freshman quarterback Orion Olivas completed 19-of-38 passes for 175 yards and three interceptions in last week's loss to McNeese. Sophomore Braden Walker made four catches for 41 yards and sophomore Ismael Fuller made two grabs for 40 yards.
Incarnate Word 52 Houston Baptist 13
Rob Butler is a lifelong Texas A&M football fan – his family is full of A&M graduates. He graduated from Lamar University in Beaumont, Texas with two degrees – a BBA in Finance and an MBA. His hobbies include jogging and reading books pertaining to college football.