CSJ 2018 Second Round FCS Playoff Preview: Montana State at North Dakota State, How To Watch and Fearless Predictions
Montana State at (1) North Dakota State
When: Saturday, December 1, 2:00 PM CST
Where: Gate City Bank Field at the Fargodome, Fargo, ND
TV/Streaming: ESPN College Extra, ESPN3
Montana State Bobcats (8-4)
Location: Bozeman, Mont.
Big Sky Conference
Enrollment: 1 0,177
FCS Sagarin Rating: 132 (19 in FCS)
How They Got Here: The Bobcats won its opening round game at home against Incarnate Word.
MSU qualified for the post-season for the 14th time in its history, the first time since 2014. It finished winning its last four games to get to the eight win mark. The winning streak included its last regular season game at rival Montana, winning for the third straight season against the Griz.
Best Win: at Montana (29-25)
Worst Loss: at Idaho State (24-17)
Other Key Outcomes: at South Dakota State (45-14 L); vs. Eastern Washington (34-17 L)
Playoff Floor: The Bobcats got by its opening round foe and this will be as far as they get.
Playoff Ceiling: The Bobcats floor and ceiling are pretty much the same at this point. Getting by NDSU this round would be a gigantic upset.
Key Player This Week: S Brayden Konkol had a hand in three takeaways against UIW. Overall, the Bobcats have forced 18 takeaways in their past seven games and are now plus-10 in turnovers, which is a reversal of fortune from earlier in the year. For the MSU to keep this game close, they will need to win the turnover battle.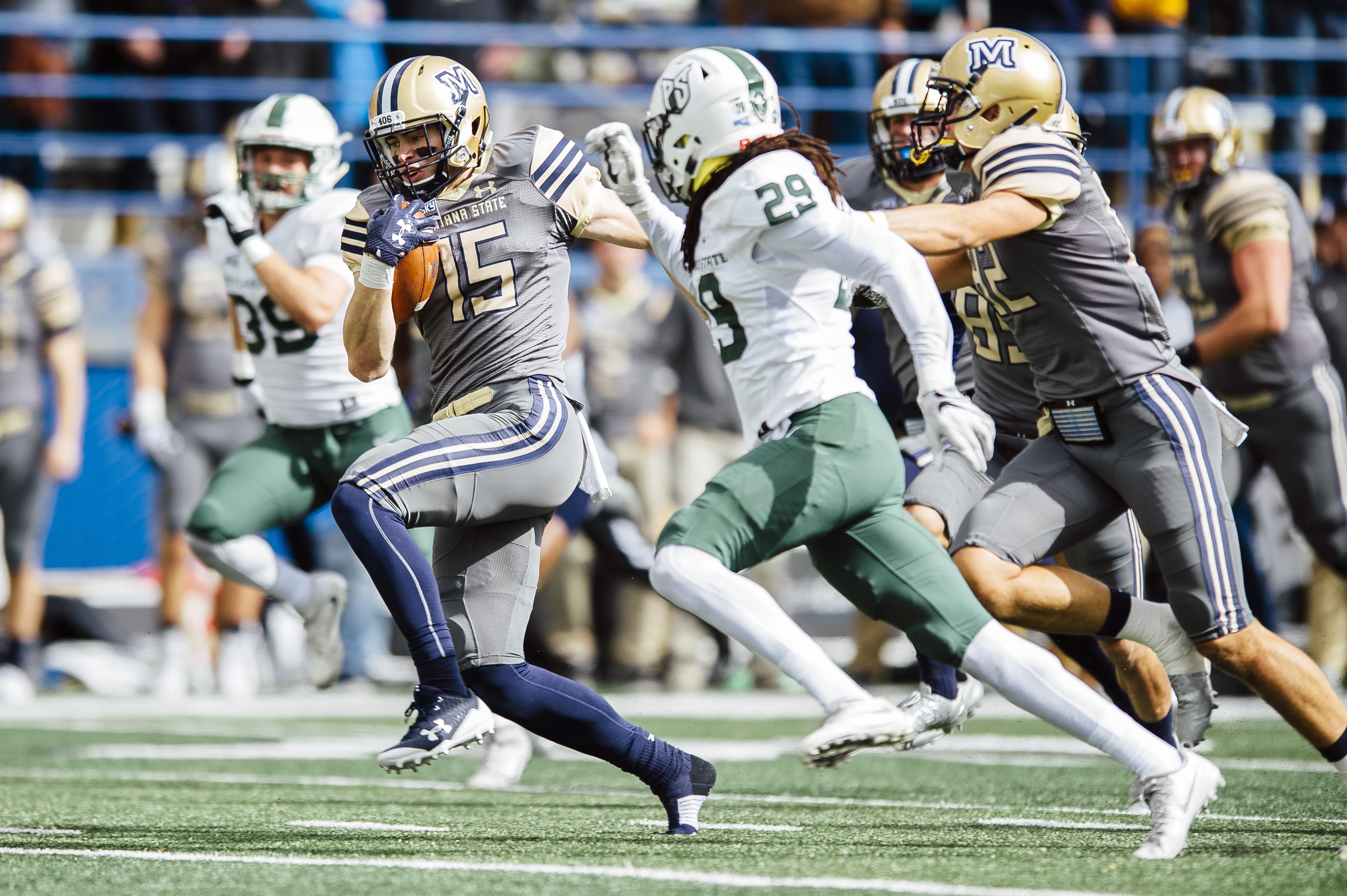 Fantasy Bonus Baby This Week: QB Troy Andersen increased his season rushing total to 1,283 yards, the most for a signal-caller in Big Sky Conference history. He scored his 20th rushing touchdown of the season just before halftime to tie a 52-year school record set by Don Hass. Look for him to get one of the Bobcats scores in this game to break that record.
North Dakota State Bison (11-0)
Location: Fargo, N.D.
Missouri Valley Football Conference
Enrollment: 11,984
FCS Sagarin Rating: 24 (1 in FCS)
How They Got Here: North Dakota State became just the third team to go unbeaten in an eight-game MVFC schedule, joining the 2013 Bison and the 2009 Southern Illinois teams. NDSU were rewarded with the top seed for the FCS playoffs.
The reigning-champion Bison are 28-2 in postseason games with six national titles in the previous eight seasons.
NDSU will play its first playoff game against a familiar non-conference foe in Montana State. NDSU and Montana State met in the playoffs in 2010 when the two teams were in reverse with NDSU playing at the seeded Bobcats. NDSU would win that game before falling the next round at Eastern Washington.
Best Win: vs. South Dakota State (21-17)
Worst Loss: None
Other Key Outcomes: vs. Delaware (38-7 W), at Northern Iowa (56-31 W)
Playoff Floor: The Bison would could meet up with one of the two teams that handed them a loss in prior playoff seasons in James Madison in the quarterfinals or Eastern Washington in the national title game. Falling to one of these two is not out of the realm of possibilities.
Playoff Ceiling: Being the top seed in the playoffs, the Bison are expected to win the national title especially a team with 24 seniors on it. NDSU is expected to win the title again.
Key Player This Week: LB Jabril Cox was the MVFC Defensive Player of the Year and has led a squad that allow just over 100 total rushing yards per game, and are a dominant plus-16 in turnover margin. With Montana State being a running team, Cox and the defense will look to contain QB Troy Andersen and the Bobcat running game.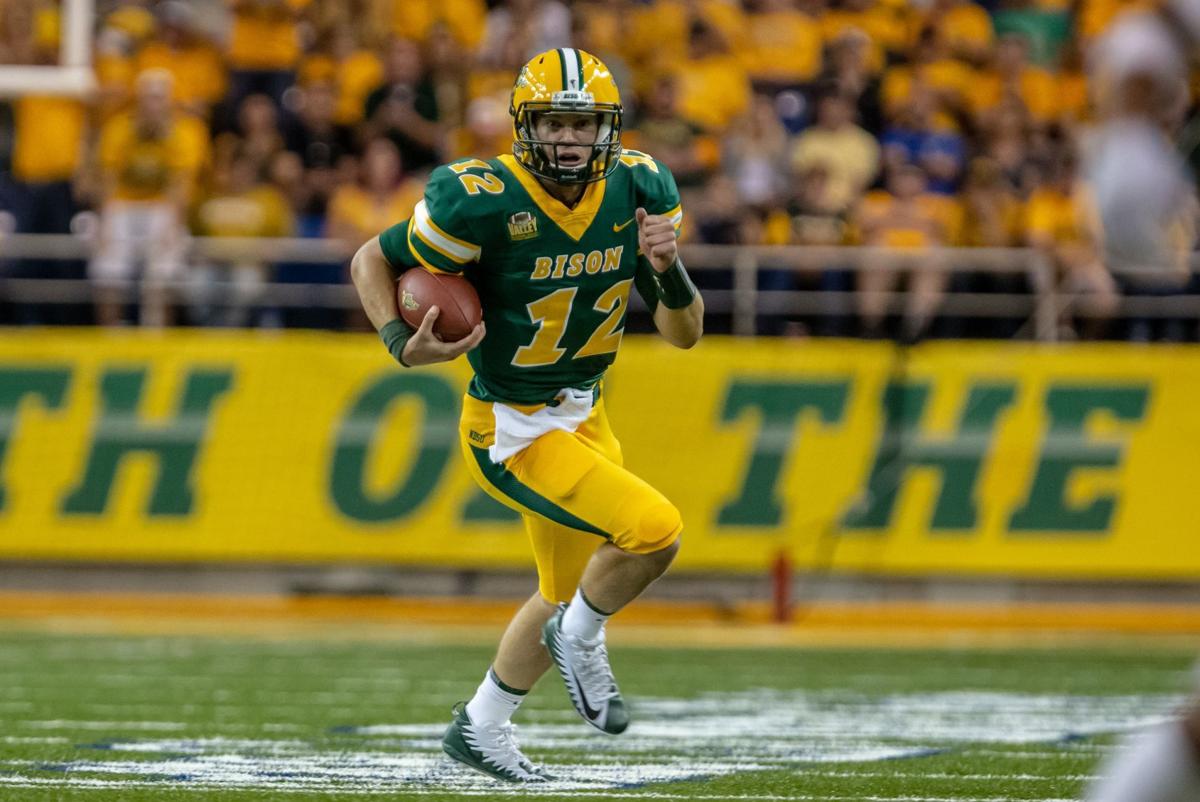 Fantasy Bonus Baby This Week: QB Easton Stick has broken NDSU career records for total offense (10,283; 3rd in MVFC history), passing touchdowns (82; 2nd in MVFC history) and total touchdowns (117). He remains second on the NDSU career lists for passing attempts, completions and yards. Stick is also second in MVFC history for quarterback rushing yards (2,248) and TDs (35) behind Missouri State's DeAndre Smith (2,276 yards and 36 TDs from 1987-90). Look for him to have a big game in this one.
Fearless Predictions:
Jamie: Troy Anderson is a very good quarterback for the Bobcats, but their entire offense runs through him. Those are the kind of teams the Bison eat for lunch eventually. The Bobcats should hang around for the first half, but the Bison will pull away late. North Dakota State 31, Montana State 13
Kent: The Bison look towards a seventh title in eight years and the postseason begins against Montana State, who won easily over Incarnate Word last week. Bison fans will remember that NDSU went to Bozeman an over a decade ago and was supposed to be a home and home series but Montana State bought the second game that was to be in Fargo out in favor of a FBS game. NDSU will get the home game in this one and will get the revenge from not getting that home game back then. North Dakota State 38, Montana State 17
Chuck: The last time Montana State visited this region of the country, it ended in a 45-13 loss to South Dakota State. This won't end differently. North Dakota State 34, Montana State 0.
Originally from LaMoure, North Dakota, Kent is a 1996 graduate of North Dakota State University. His prior writing experience is over 15 years having previously worked with D2football.com, I-AA.org, and College Sporting News before coming to College Sports Journal in 2016. His main focus is college football is the Missouri Valley Football Conference within the Division I FCS. And in 2017, he began also to look at the FBS Group of Five conferences of the American Athletic, Conference USA, Mid-American, Mountain West, and Sun Belt.
Reach him at this email or click below: