When: Saturday, October 13, 2:00PM EDT
Where: Williams Stadium, Lynchburg, Va.
TV/Streaming: ESPN3
Idaho State Bengals (4-2, 3-1 Big Sky)
Idaho State is facing its second FBS opponent of the season, after losing 45-23 at California on Sept. 15. The Bengals are meeting two FBS foes for the 11th consecutive season. They are trying for an FBS victory for the second straight year, following a 30-28 triumph at Nevada on Sept. 16, 2017. At 4-2, Idaho State is off to its best six-game start to a season since the 2003 Bengals opened an 8-4 season at 4-2.
Idaho State saw its 15-point lead over UC Davis disappear during the final 8:30 of the fourth quarter to allow the Aggies to tie the game. The Bengals went on to lose just their second game of the season 44-37 in overtime.
The Bengals have scored 41.3 points per game this season, including a season high of 62 versus Idaho. This first ever clash of these two teams very well could be a shoot-out type game.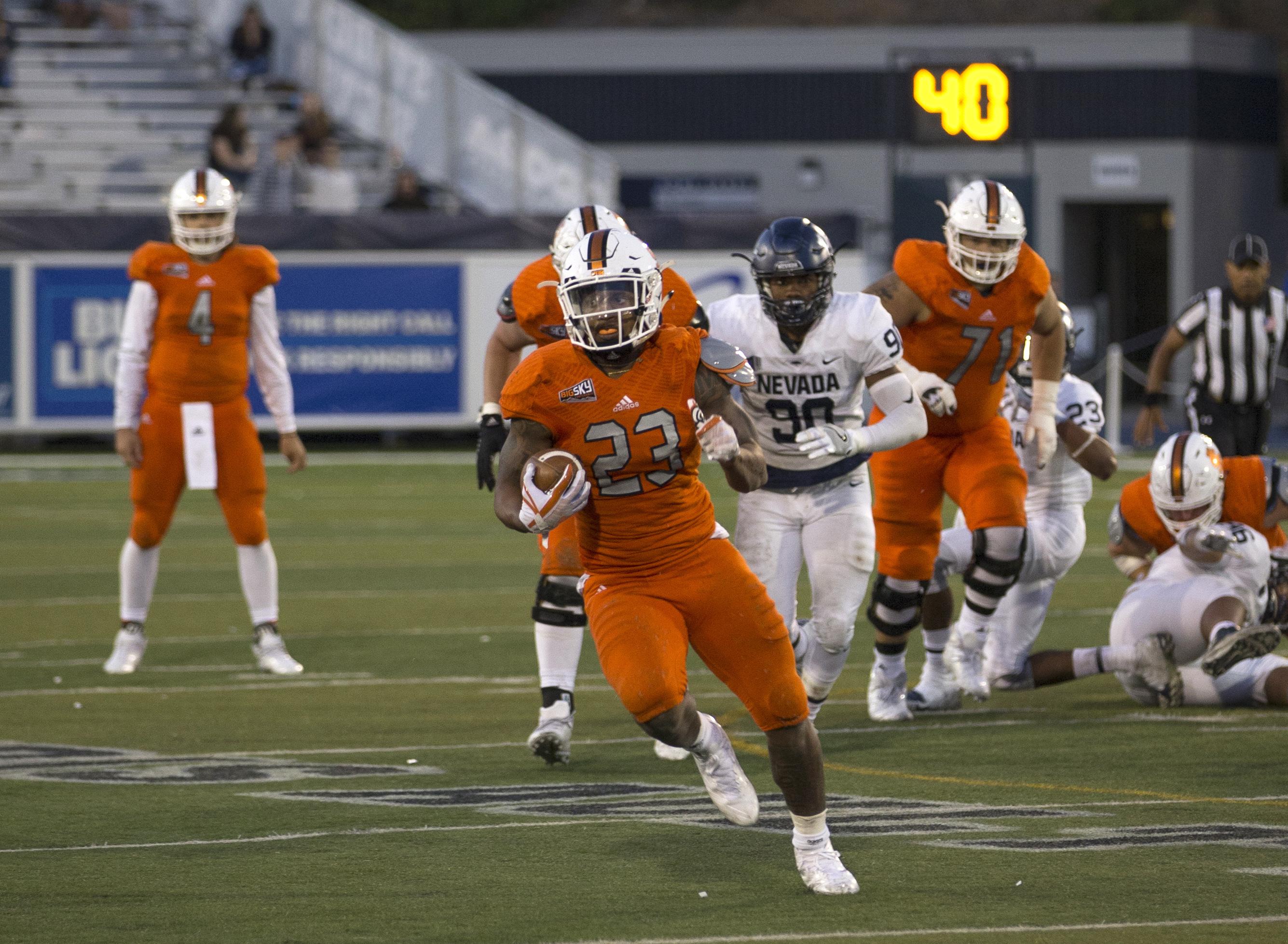 Key Player: RB James Madison comes into this game with 650 yards rushing. His season high of 147 yards came last week at UC Davis. He will try to keep the ball and time of possession for the Bengals so he will be key to keep a balanced offensive attack for ISU to come out with the upset.
Fantasy Bonus Baby: WR Mitch Gueller is the Bengals leading receiver with 31 receptions. Gueller had 175 yards receiving last week and has 760 receiving yards for the season. If this game goes according to statistics, this game will be high scoring so look for Gueller to see a lot of yardage and possibly a couple of scores.
Liberty Flames (3-3 FBS Independent)
Liberty came from behind to score the game-winning touchdown with 2:23 to play in its 22-16 win over Troy at home. The Flames have been up-and-down all season but the win over Troy last week was definitely its top win of the season as Troy was a preseason pick in the Sun Belt Conference to finish high in the standings.
This game will be the Flames' first matchup against an FCS opponent since they became a full FBS squad this year. Liberty spent the last 30 seasons (1988-2017) playing at the FCS (formerly 1-AA) level.
The Liberty defense will look to build upon arguably its best game of the season. After yielding 92 combined points during the previous two contests, the Flames limited Troy to 16 points and 293 yards of offense. Liberty forced three turnovers and recording a season-high four sacks.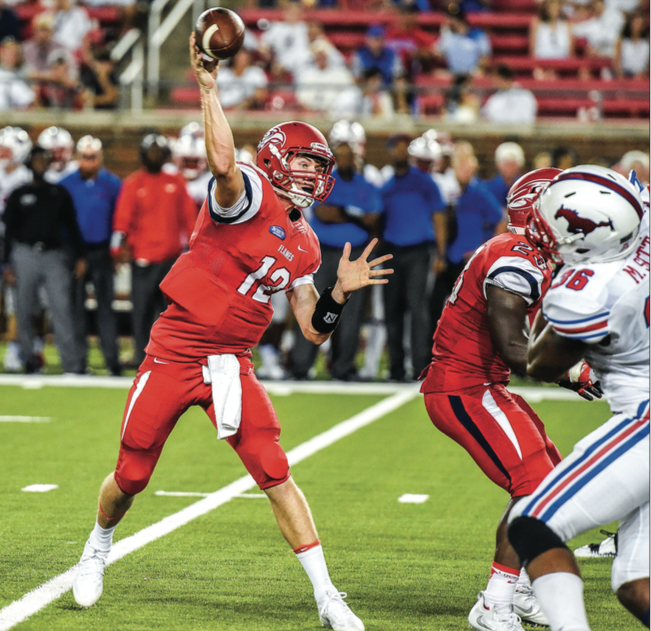 Key Player: QB Stephen Calvert led his second career game-winning drive during the final 5:00 of regulation against Troy. He is one of only four active FBS juniors who have thrown for 7,000 career yards (7,188) and 50 career TDs (58). He has passed for 1,894 yards this season, including a season high 417-yard performance Week 5 versus New Mexico. Look for him to be able to spread the ball around and to make the play call changes as a key point for the Flames to avoid the FCS upset.
Fantasy Bonus Baby: WR Antonio Gandy-Golden leads the team with 497 receiving yards on 32 receptions. Look for Calvert to look to him the most in this game and for him to get some big numbers in this game.
Fearless Prediction: After the win versus Troy last week, the Flames will look to avoid the let down against what might be precieved as a lesser opponent. Idaho State, however, has proven it can compete with the FBS as it played close with the Pac-12's California so coming into Liberty will not be intimidated. But Liberty is also hosting this game for Homecoming. Look for this game to be close but the Flames to pull this one out late in what will be a high scoring game. Liberty 47, Idaho State 41
Originally from LaMoure, North Dakota, Kent is a 1996 graduate of North Dakota State University. His prior writing experience is over 15 years having previously worked with D2football.com, I-AA.org, and College Sporting News before coming to College Sports Journal in 2016. His main focus is college football is the Missouri Valley Football Conference within the Division I FCS. And in 2017, he began also to look at the FBS Group of Five conferences of the American Athletic, Conference USA, Mid-American, Mountain West, and Sun Belt.
Reach him at this email or click below: