Prairie View A&M at Rice
When: Saturday, August 25, 6:00 PM CDT
Where: Rice Stadium, Houston, TX
TV/Streaming Coverage: ESPN+, ESPN+ stream (subscription)
Prairie View A&M: CSJ's 2018 Preview Capsule
The #DooleyEra is upon us at Prairie View. Eric Dooley has been around the SWAC for years and has been one of the most successful recruiters and coordinators in the league over his tenure. Now Dooley steps in at Prairie View after the departure of Willie Simmons, and hopes to get the Panthers over the hump.
Key Player: Speedy DB Ju'Anthony Parker was one of the top defensive backs in all of the SWAC last season, and he's only a junior. With four interceptions – two of which were returned for touchdowns – he'll be looking to continue to develop into a shutdown defensive back and continue dominating the SWAC.
Daily Fantasy Bonus Baby: RB Dawonya Tucker seems to be like the back most likely to get carries for the Panthers. Last year he ran for 5.4 yards per carry and scored 5 TDs and is the No. 1 back.
Rice: CSJ's 2018 Preview Capsule
Rice starts over under new head coach Mike Bloomgren as the Owls finished 1-11 last season. They start the year with a good chance to get a victory against Prairie View.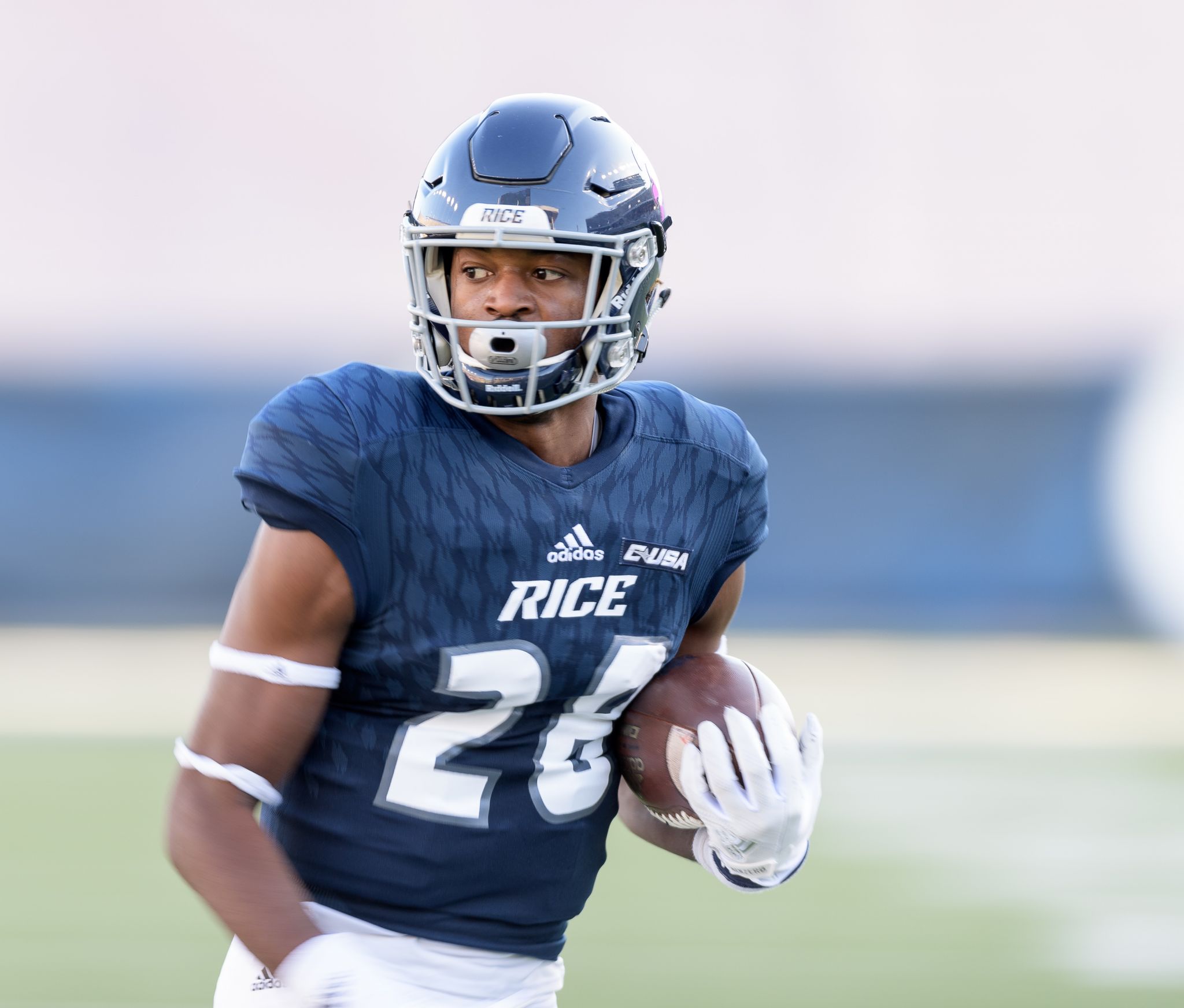 Key Player: Sophomore WR Aaron Cephus gives the Owls a big play threat in the passing game. He finished last year third nationally with six catches 50 yards or more. He also set a Rice freshman record with 622 yards and tied the scoring mark with five touchdowns.
Fantasy Bonus Baby: Cephus seems like the best play given Rice's need to put up some significant offense this week and to build some offensive confidence.
Fearless Prediction: Bloomgren's first game as head coach at Rice will likely be a fun one for Owl fans as they will get a taste of winning this week. Rice 34, Prairie View A&M 3.