Rice Owls
Location: Houston, TX
Coach: Mike Bloomgren (0-0) 1st Season
Stadium: Rice Stadium (Capacity: 47,000)
CSJ Projections:
12th: Conference USA (6th in West Division)
12th: Texas
123rd: FBS
179th: Division I
2017 In A Sentence: The David Bailiff reign as the head coach for the Owls ended after a 1-11 finish–Bailiff guided Rice to four bowl games and was a two-time CUSA Coach of the Year but regressed to its worst record since 1988 (0-10).
Biggest Shoes to Fill: OT Calvin Anderson will be one of the four on the line to replace for the Owls. Anderson did have one year of eligibility left but decided as a graduate transfer decided to head to the Big 12's Texas for his final season.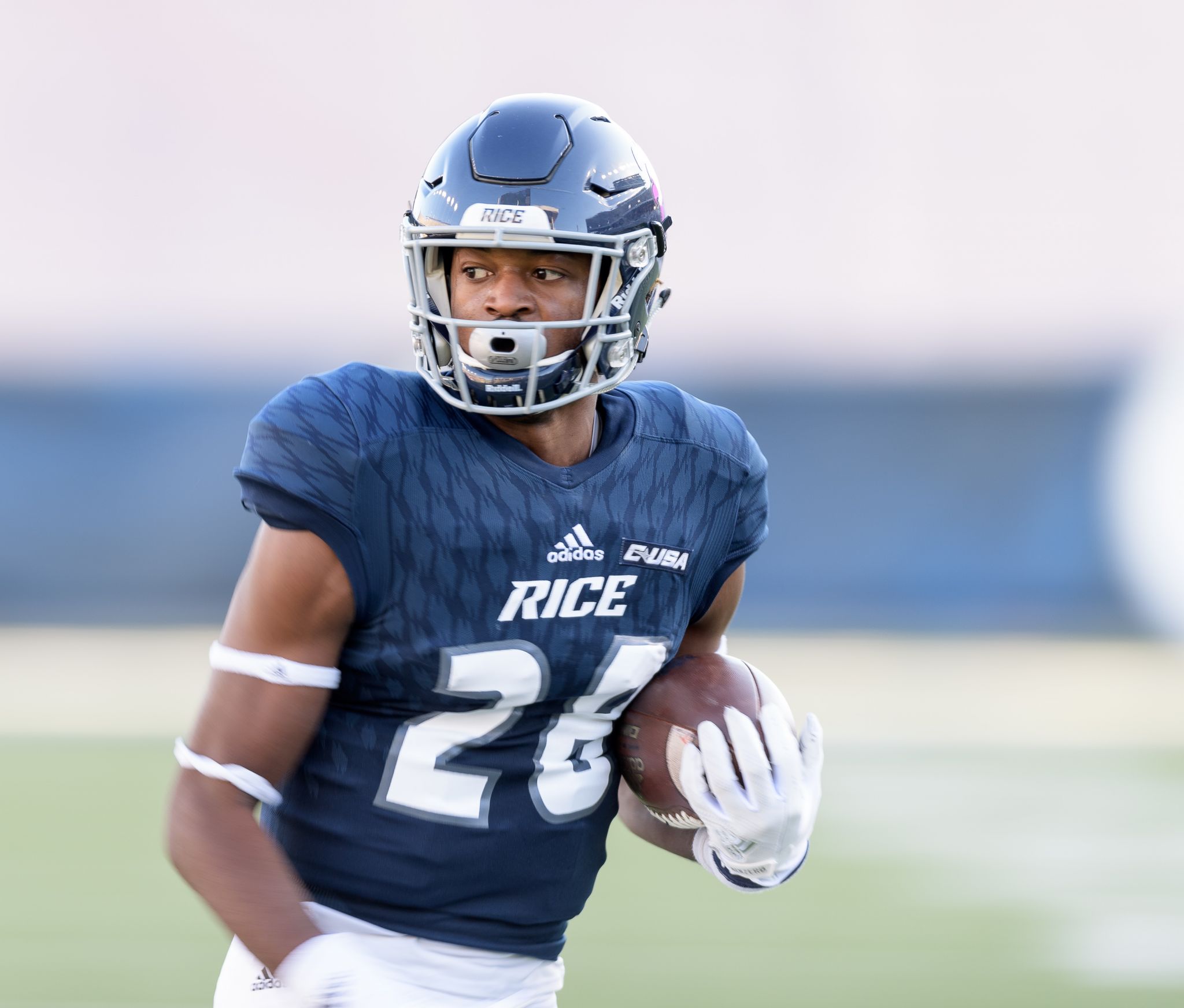 Key Player: Sophomore WR Aaron Cephus gives the Owls a big play threat in the passing game. He finished last year third nationally with six catches 50 yards or more. He also set a Rice freshman record with 622 yards and tied the scoring mark with five touchdowns.
Fearless Prediction: Bloomgren, who comes to the Owls after being Stanford's associate head coach and offensive coordinator, will try to bring in the Stanford physical brand of football into Texas. Rice will be better than it was last year but don't expect a complete turnaround this season.
Originally from LaMoure, North Dakota, Kent is a 1996 graduate of North Dakota State University. His prior writing experience is over 15 years having previously worked with D2football.com, I-AA.org, and College Sporting News before coming to College Sports Journal in 2016. His main focus is college football is the Missouri Valley Football Conference within the Division I FCS. And in 2017, he began also to look at the FBS Group of Five conferences of the American Athletic, Conference USA, Mid-American, Mountain West, and Sun Belt.
Reach him at this email or click below: