CSJ's 2018 Week 3 Game Preview: Rhode Island at Connecticut
Rhode Island at Connecticut
When: Saturday, September 15, 12:00 PM
Where: Pratt and Whitney Stadium, East Hartford, CT
TV/Streaming: SNY/ESPN College Extra/ESPN3 (subject to blackout in much of New England area)
Rhode Island Rams
Rhode Island is the talk to the FCS so far with their strong 2-0 start. If they can go in to Connecticut and upset an FBS opponent, their star will really soar. Rhody, as they are affectionately known, defeated CAA foes Delaware and Albany to start 2-0 in conference play for the first time since 2001.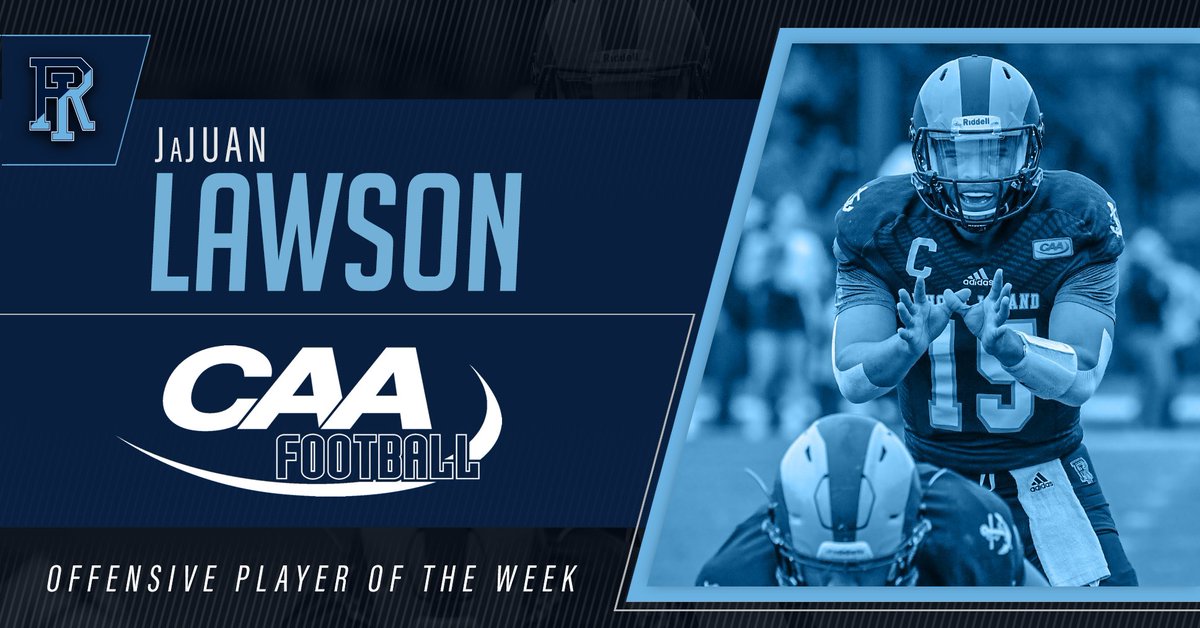 Key Player: QB JuJuan Lawson has been the straw that stirs the drink for Rhode Island through the first two games of the season. Lawson played efficient football in the opening week win against Delaware. Against Albany, he was almost unstoppable going 22-28 for 317 yards and 4 touchdowns. Rhode Island will only go as far as Lawson takes them.
Fantasy Bonus Baby: Lawson. The Rhode Island offense goes through Lawson. To have success against Connecticut, he will have to play a clean game more like his performance against Albany. It's a tough task to play and FBS foe, but Lawson should be able to put up enough stats to have an admirable showing
Connecticut Huskies
Connecticut started the 2018 season 0-2 after being blown out in back to back weeks against ranked opponents Central Florida and Boise State. The Huskies will be glad to see and FCS team on its schedule to get what they hope will be a breather after the tough opening weekends to the season.
Key Player: QB David Pindell. As much as the Rhode Island offense runs through Lawson, the UConn offense runs through David Pindell even more. Pindell leads the team in passing and rushing in the first two weeks of the season. Despite the two lop sided losses; Pindell has had decent numbers, completing 61% of his passes. He should be more efficient against a lesser opponent this week.
Fantasy Bonus Baby: On 75% of Connecticut's offensive plays so far this season, the ball has been in the hand of Pindell. With that many touches, he is the obvious choice here. Pindell and the Huskies should be able to find success moving the football. He could pass for 200 yards and run for another 100 this week.
Fearless Prediction: Rhode Island will still be the talk of the CAA and FCS no matter the outcome this week. The Huskies will be too much for the Rams. Lawson will have a good game but Pindell will have a much better game. Connecticut 41, Rhode Island 19
Jamie is a proud 2002 graduate of James Madison University. He's witnessed the growth of the program from no one in the stands in 1998, to the hiring of Mickey Matthews, to the 2004 National Championship, to the 2008 team, to the struggles in the early 2010s, and finally the rebuild under Mike Houston. He also allegedly really enjoys Washington, DC-based Stanley Cup winners.
Reach him at: