Last week was a real thriller with a lot of FCS Playoff implications. Montana State, Eastern Washington and North Dakota State had statement wins showing how they plan to be a part of these playoffs come Thanksgiving, while the SoCon's title and autobid race seems as muddled as ever.
This week, we came up with the composite list of 24 teams again, but this time supplemented it with a bracket on who the CSJ staff think will be in the field come November. With the caveat that there is still everything to play for, and plenty can (and will) change, this is the field that we think, collectively, will be it.
Before we dive in, one last time, here's a short recap of the rules on FCS Playoffs participation and autobid qualification.
The field for the FCS Playoffs is determined at the conclusion of the FCS regular season, which is the Sunday before Thanksgiving.
There are 10 conferences that get autobids to the playoffs, the Big Sky, Big South, CAA, Northeast, Missouri Valley, Ohio Valley, Patriot League, Pioneer Football League, Southern, and Southland Conferences. This year, an 11th autobid has been granted by the NCAA to the combined winner of the playoff-eligible teams from the WAC and Atlantic Sun conferences, known as the ASUN-WAC Alliance. (This autobid was granted to get around an existing postseason rule that member schools needed to compete together for five consecutive years in the same conference to be allowed an autobid.)
The rest of the field's 13 teams are determined from the best remaining at-large teams. Conventions dictating who the at-large teams are from year to year vary wildly and the criteria are notoriously shifting and inconsistent. One year a five loss team makes the field; another it's cited as a reason to exclude a team. The only way to truly be certain to make the FCS Playoffs is to win the conference autobid.
Two conferences, the SWAC and MEAC, choose to send their champions to the Celebration Bowl, a postseason event that's separate from the FCS playoffs. (Additionally, the SWAC also plays a championship game, and also have scheduled some games on Thanksgiving or beyond.) What this means is that their conference champions play in the Heritage Bowl and not the playoffs, though second-placed teams that don't have Thanksgiving or later games could be considered instead.
A third, the Ivy League, chooses FCS playoff irrelevance instead of participation in the greatest Division I playoff system ever created.
CSJ's Sagarin Projections
If Jeff Sagarin's ratings were used to project the field of 24 teams this week, it would pick the following bracket. For the full breakdown, click here.
CSJ Staff Composite Picks For Autobids
Projected Autobids:
ASUN-WAC: Sam Houston
Big Sky: Eastern Washington
Big South: Kennesaw State
CAA: Villanova
Missouri Valley: South Dakota State
NEC: Duquesne
OVC: UT Martin
Patriot League: Fordham
Pioneer: Morehead State
SoCon: Chattanooga
Southland: Southeastern Louisiana
CSJ At-Large Picks (13): East Tennessee State, Incarnate Word, James Madison, New Hampshire, Missouri State, Montana State, North Dakota State, Rhode Island, Sacramento State, South Dakota, Southern Illinois, UC Davis, VMI
First Four Out: Montana, Northern Iowa, Monmouth, William and Mary
No autobids have been determined yet, so for most FCS teams, everything is still to play for this week. In the FCS "mid-majors", some schools (Duquesne, UT Martin) seem like they are in control of their own destiny, while some others seem to be gearing towards championship showdowns. Morehead State hosting Davidson on Hallowen weekend seems like it could determine the Pioneer autobid, while Fordham hosting Holy Cross on 11/13 looms for the Patriot League championship,
The conference that already looks like a hot mess in determining their autobid, however, is the SoCon, who have five teams with one conference loss already (Mercer, Chattanooga, East Tennessee State, Furman, VMI) and two teams still in it with two conference losses (Samford, The Citadel). All of these teams will be beating up on one another through October and November, and if they do, it might be time to break out the tiebreaker rules. Looking at the schedules, however, Chattanooga's schedule seems marginally more manageable than the others. That's why CSJ chose them – just – as the SoCon's representtive.
CSJ Consensus FCS Playoff Seeds
Eastern Washington
North Dakota State
Sam Houston
Southern Illinois
Villanova
James Madison
South Dakota State
Montana State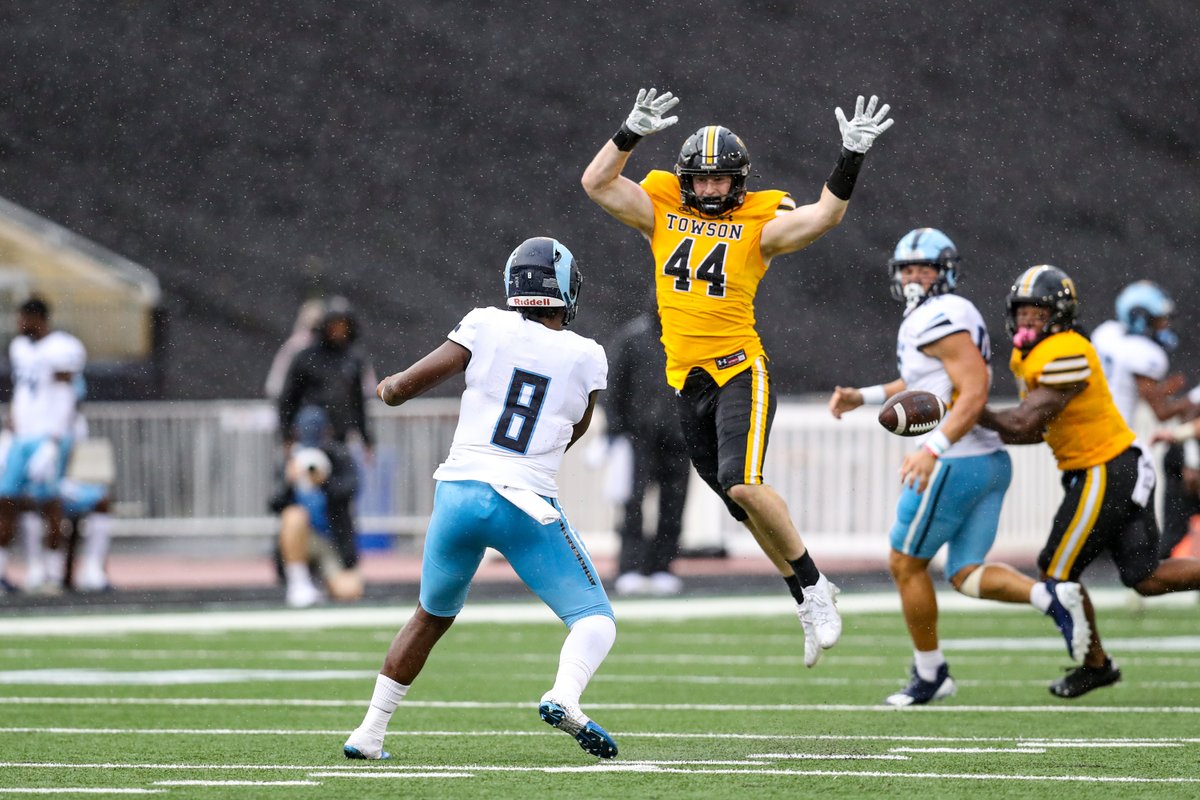 CSJ's Bubble Team of the Week
Towson. The Tigers (3-3, 2-1 CAA) deserve a second look in the CAA after a wild weekend. Winners of two straight vs. Stony Brook and Rhode Island, a fresh look at their schedule shows losses against an FBS team (San Diego State), FCS royalty (North Dakota State) and a fellow bubble team on the road (New Hampshire). The upcoming CAA schedule doesn't get much easier, with William and Mary, Richmond, and James Madison still to go, but going 4-1 against this gauntlet would give them a 7-4 record and a pretty darned good playoff resume. I have them as my last team in.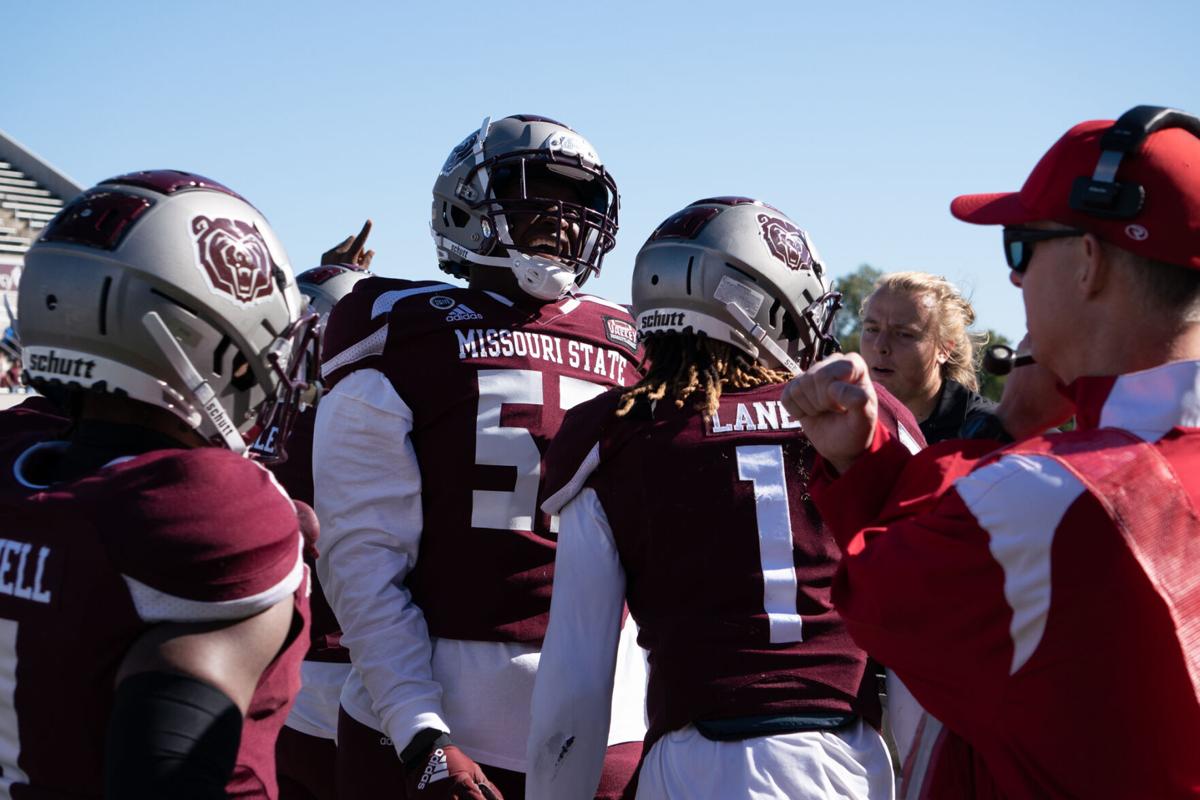 CSJ's Fearless Predictions Of Games This Week With Playoff Implications
Chuck: Missouri State at North Dakota State. The ultimate show-me game. Missouri State needs to prove their 4-2 record puts them on par with the elite teams in the Missouri Valley. North Dakota State needs to prove their dominance over all other MVFC upstart contenders. It should be a battle, but take the Bison in the Fargodome Fearless Prediction: North Dakota State 27, Missouri State 17