With two weeks to go, no autobid has been determined for the upcoming FCS Playoffs, and without the FCS Playoff Committee releasing their working list of seeds, FCS fans have been left to the sift through the chaos as to what the heck the FCS Playoff bracket might look like.
The Southland was thrown into chaos when Southeastern Louisiana missed a FG as time expired and Incarnate Word upset the Lions in an exhausting 55-52 shootout. The win means Incarnate Word is in control of their own destiny – but Southeastern Louisiana or Nicholls could still clinch the title and autobid if the Cardinals falter. If Nicholls does end up winning the Southland, does the committee take Incarnate Word or Southeastern Louisiana as at-large bids? Or both? Or neither?
Similarly, last week's upset darlings William and Mary threw the CAA into chaos when they lost 24-3 to Delaware and opened up a path for Villanova to be in control of their own destiny in the title race. Now Villanova, James Madison and William and Mary are all still in the running for the title and autobid, while 5-4 Delaware suddenly seems to have to a path to the playoffs – if they win their last two games.
And in the Missouri Valley, even a 27-19 loss by North Dakota State to their rivals South Dakota State couldn't clear up the autobid and title race – though weirdly, the Bison still are in control of their own destiny with an 5-1 conference record. South Dakota, South Daktota State, Missouri State and Southern Illinois remain alive to win the autobid – while 5-4 Northern Iowa continues to remain in the hunt for an at-large bid.
Below check out highlights of last week's big games, and check out out CSJ composite playoff bracket pick as well.
Highlights From Last Week
Incarnate Word 55, Southeastern Louisiana 52
Delaware 24, William and Mary 3
South Dakota State 27, North Dakota State 19
CSJ Staff Composite Picks For Autobids
Projected Autobids:
ASUN-WAC: Sam Houston
Big Sky: Montana State
Big South: Kennesaw State
CAA: Villanova
Missouri Valley: North Dakota State
NEC: Sacred Heart
OVC: UT Martin
Patriot League: Fordham
Pioneer: Davidson
SoCon: East Tennessee State
Southland: Incarnate Word
Autobid clinching scenarios this weekend:
Sam Houston clinches ASun-WAC autobid with a win over Eastern Kentucky (no other teams with 1 conference loss)
Incarnate Word clinches Southland with a win over Nicholls and a Southeastern Louisiana loss to Northwestern State (UIW owns tiebreaker over SLU)
Sacred Heart clinches the NEC autobid with a win over Wagner and a Central Connecticut State loss to Duquesne (Sacred Heart owns tiebreakers over every possible team except CCSU)
Holy Cross clinches the Patriot autobid with a win over Fordham (in the event of a regular season tie with Fordham or Colgate, Holy Cross would own the tiebreaker)
UT Martin clinches the OVC autobid with a win over Tennessee Tech and a SEMO loss to Murray State (no other teams with 1 conference loss)
Incredibly – that's all that can be determined with two weeks to go. The CAA, Big Sky and Missouri Valley all have scenarios that settle on the final weekend no matter what the outcomes, as does the OVC, and even the Pioneer. In fact, if Montana Sate and Sacramento State keep winning, the Big Sky will somehow need to determine the autobid between two teams that are undefeated in league play (as Sacramento State and Montana State don't play each other during the regular season).
And this doesn't even take into account the SoCon, Chattanooga, East Tennessee State, Mercer and VMI are all still alive for a title – and the autobid seems like it is destined for some sort of tiebreaker.
CSJ At-Large Picks (13): Chattanooga, Eastern Washington, James Madison, Missouri State, Montana, Northern Iowa, Rhode Island, Sacramento State, South Dakota State, Southern Illinois, Southeastern Louisiana, UC Davis, William and Mary
THE BUBBLE ZONE
Last Four In: Northern Iowa, William and Mary, Chattanooga, Rhode Island
First Four Out: South Dakota, Delaware, Portland State, Mercer
Next Four Out: Monmouth, Stephen F. Austin, VMI, Florida A&M
The "bubble zone" is deeply clouded by teams that could still win autobids. Perhaps no bubble teams' fate is more cloudy than Monmouth (6-3, 5-0), who might be 7-3 going into what effectively could be the Big South Championship Game.
If the Hawks win this week and beat Kennesaw State (8-1, 5-0) next week, they are the Big South Champions and win their autobid – and thrust an Owl team who is 9-2 into the Bubble Zone that would have a loss to Monmouth and FBS Georgia Tech on their resume.
But what if Monmouth loses to Kennesaw State and goes 7-4? The Hawks' losses could come from FBS Middle Tennessee State, two potential FCS Playoff participants (Holy Cross, Kennesaw State) and an Ivy League champion (Princeton). They may not have a real signature win to show the committee (the closest thing would be a win against Patriot League title-contender Fordham), but their schedule is stronger than some others.
Also – we need to have a conversation about Portland State (5-4, 4-2).
The Vikings have on their resume two FBS losses (Hawai'i, Washington State) and two Big Sky losses (Montana State, Idaho). Though they have a D-II win over Western Oregon – which puts them at 6 Division I wins – if they win their last two games against Big Sky powers Eastern Washington and Sacramento State, suddenly they would be 7-4 with wins over three of the better teams in the Big Sky (since they beat Weber State 30-18 last week). Would the committee really split hairs with a D-II win with a closing argument like that?
Considering there appears to be such strength in the bubble teams – it's really, really hard to see a path forward for Florida A&M (7-2, 5-1) to qualify for the FCS Playoffs. It must be a bitter pill to swallow that the Rattlers lost a season-opening game to Jackson State 7-6 in a monsoon and their only other loss to an FBS team in South Florida, but the truth is there is no win on their schedule that comes anywhere close to some of their bubble competition.
They will be competing against Rhode Island (FBS UMass, Delaware), Northern Iowa (Sacramento State, South Dakota State, Southern Illinois), and William and Mary (Villanova) for some of those at-large bids – and that doesn't even take into account Monmouth beating Kennesaw State, putting the Owls on the bubble, or a nightmare scenario where Nicholls steals the Southland autobid and Incarnate Word and Southeastern Louisiana both enter the at-large pool.
While the staff readily acknowledges that anything can happen in the FCS Playoff committee war room, it's hard for the staff to see a team whose best win might be against 5-3 Alabama A&M (Sagarin rating: 209) have a resume strong enough to leapfrog the anticipated number of at-large teams with wins against teams like Southern Illinois (Sagarin Rating: 107). If I'm a Rattler fan, I'd root for Kennesaw State, Incarnate Word, a whole lot of losses from teams with 4 and 5 losses… and hope for the best.
CSJ Consensus FCS Playoff Seeds
Sam Houston
James Madison
Montana State
North Dakota State
South Dakota State
Villanova
Southern Illinois
Sacramento State
If there were a couple more teams in the running for a seed with two weeks to go, the staff thinks that Missouri State and Montana could be two teams that might get into the conversation for seeding. Missouri State would need to win their last two games against UNI and Dixie State, and maybe need some help, while Montana could squarely get themselves in consideration if they defeat their bitter Rivals Montana State in the last weekend of the regular season.
CSJ's Fearless Predictions Of Games This Week With Playoff Implications
Chattanooga at Mercer
Jamie: The winner of this game goes to the final week of the season just needing a win to become SoCon champion. The loser goes right to the bubble and most likely misses out on the playoffs. Mercer's resume will only be its conference schedule. They have a D-II win and an FBS loss. But the Bears chose to only play ten games this fall. Chattanooga almost gave themselves a signature win against Kentucky. Their opening game loss to Austin Peay, who has not been good this season, will be the boat anchor that potentially keeps them out. This is a coin flip game. Fearless Prediction: Chattanooga 20, Mercer 19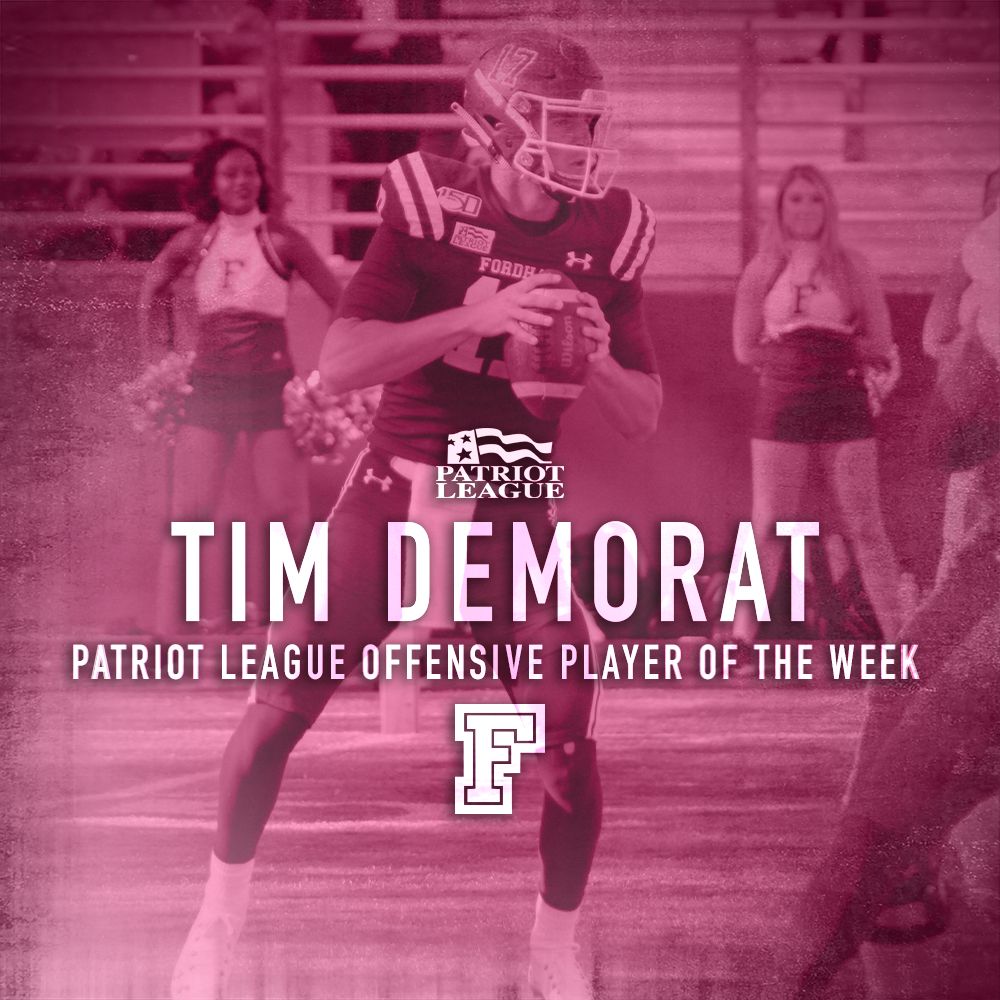 Holy Cross at Fordham
Chuck: It hasn't taken Nostradamus to figure out since some time that the winner of this game will almost certainly be the Patriot League representative in the FCS Playoffs (although only Holy Cross can officially clinch this weekend). When Fordham's offense is firing on all cylinders with offensive talent like QB Tim Demorat, WR Fotis Kokosioulis and RB Zach Davis, they are awfully hard to beat – if their defense can slow down the opposition. Holy Cross is more of a balanced team overall, with no glaring weaknesses and a multi-QB setup starring QB Matthew Sluka and QB Marco Siderman. All season I've been picking Fordham to win this game, as I think their offense might be able to simply jump out to a lead from which Holy Cross will not catch up. I still feel like that's the case. Fearless Prediction: Fordham 35, Holy Cross 28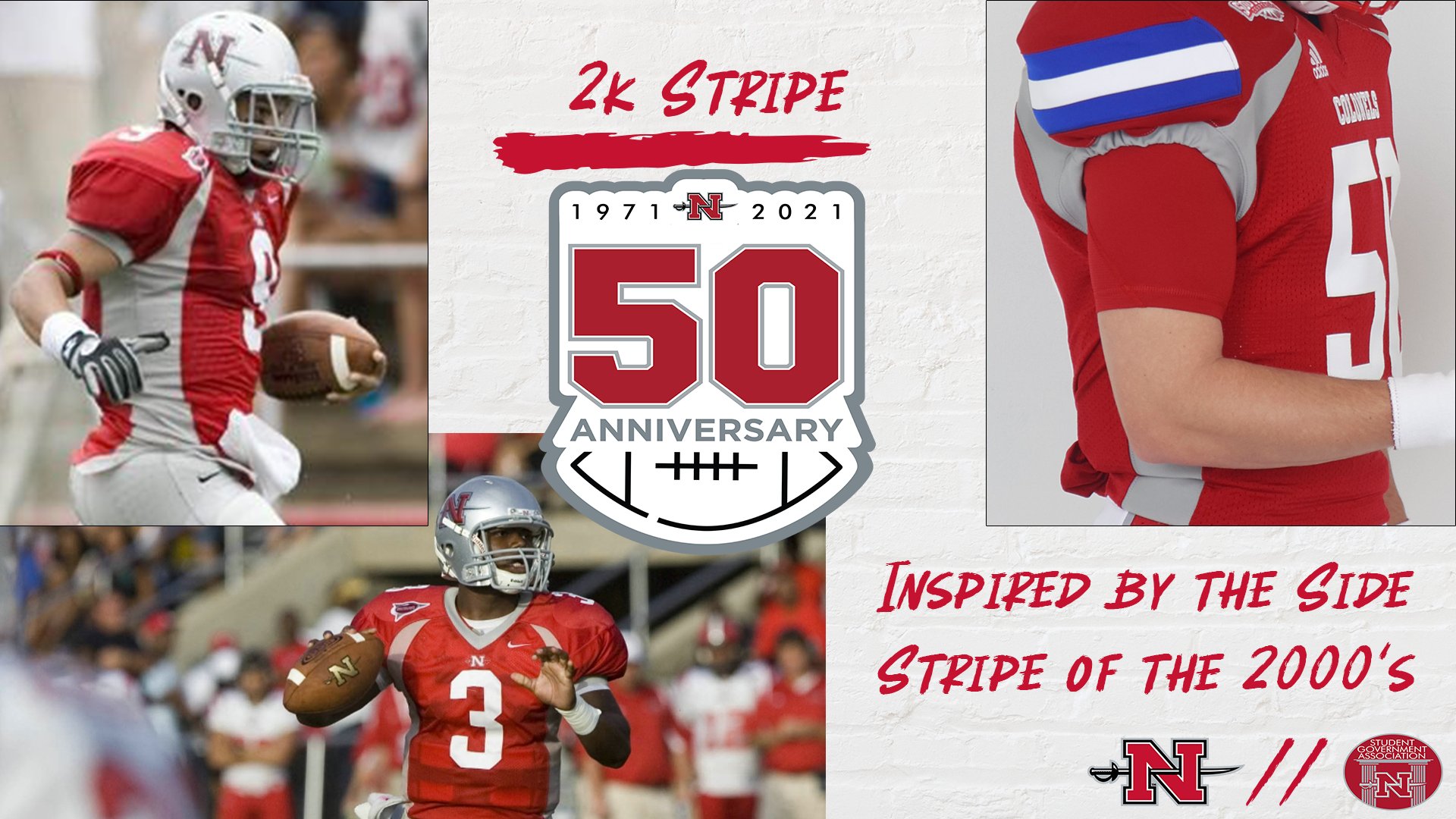 Incarnate Word at Nicholls
Rob: Incarnate Word upset Southeastern Louisiana last Saturday 55-52 to break the Lions' six-game winning streak. The win made head coach Eric Morris the winningest coach in UIW program history, and at 7-2 it marks the Cardinals' most wins in a single season. Cameron Ward threw for 610 yards, which is the first time a Cardinal has thrown for 600+ yards in a single game. Ward's 3,147 passing yards is the most in UIW program history. Taylor Grimes had 193 receiving yards on 12 catches, with a touchdown reception.
Over the last two fall seasons, the Nicholls State Colonels have amped up their play in November, and last Saturday against McNeese was no different as the Colonels earned a third consecutive victory with a 24-14 win in Lake Charles. Freshman Collin Guggenheim turned in his third consecutive 100-yard game to lead the offense, rushing for 125 yards and two touchdowns. His second touchdown came early in the fourth quarter which gave Nicholls a 21-14 advantage.
The Cardinals win a pivotal game on the road as they stay in the race for the Southland title. Fearless Prediction: Incarnate Word 37 Nicholls 34