The Big Sky Conference plays a full slate of football games on a somber National Holiday. While the country remembers a tough day in America's history, the promise of football looks to inspire some brief distraction and enjoyment. Among the slate, this week is a diverse lineup of Division II, FCS, FBS, and rivalries taking place. Last week, the Big Sky had a historic week in conference history as the conference's teams took down a whopping three FBS teams including #20 Washington. What does this week have in store? Let's dive into the magic.
Northern Arizona at South Dakota – 12pm MT
How to Follow: TV: Midco/Midco+, ESPN+ Radio: KVHT 106.3, Lumberjack Radio Network
Last Week – NAU: 42-16 loss to #1 SHSU – USD: 17-14 loss to Kansas (FBS)
Fearless Prediction: Northern Arizona has taken steps forward to avoid being a bottom team in the Big Sky, while South Dakota does their best to stay relevant in a power conference that they have not been a power in some time. This contest should be a fun part of the Big Sky-Missouri Valley Challenge as NAU is pass-heavy and South Dakota a run-heavy team to start the season. Considering the start to the season South Dakota has the edge as they took a bottom-of-the-barrel FBS team to the brink while NAU struggled against the Defending FCS Champions. USD 34 NAU 27
Central Washington (D2) at Eastern Washington – 2pm MT
How to Follow: TV: Regionally on SWX & ESPN+ Radio: 700-AM ESPN & 105.3-FM in Spokane/Cheney
Last Week – EWU: 35-33 2OT win over UNLV (FBS) – CWU: 66-24 win over Eastern New Mexico
Fearless Prediction: Eastern Washington had a huge week as they squeaked out an FBS win in double overtime after dominating the first three quarters and CWU found themselves ahead early and often. Many casual fans will write this game off as nothing to worry about for EWU. While that crowd is correct this year, the past with CWU is a rocky somewhat rivalry as the Wildcats find a way to make themselves look like an FCS team and diminish their competition. This should be interesting for the first twenty or so minutes before Eric Barriere leads the Eagles onward. EWU 49 CWU 17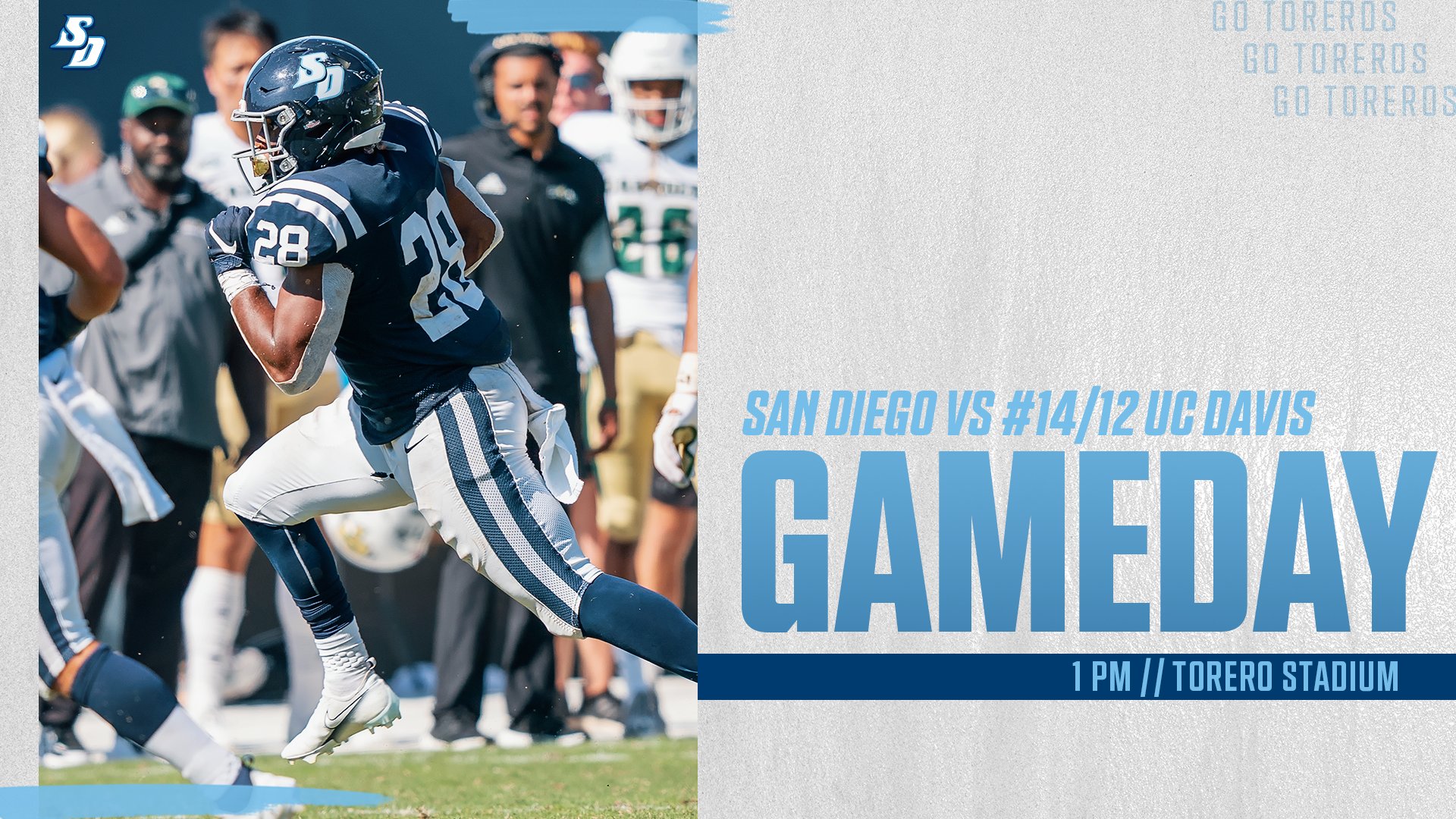 UC Davis at San Diego – 2pm MT
How to Follow: Radio: Sports 1140 KHTK
Last Week – UCD: 19-17 win over Tulsa (FBS) – SD: 28-17 loss to Cal Poly
Fearless Prediction: UC Davis is coming off a hot week of partaking in the FBS overtake squad, while San Diego found a way to be underprepared and underwhelming against Cal Poly. Hunter Rodrgiues looks ready to lead the Aggies through flame or flood after they fended off Tulsa. San Diego is in a need of repair and rejuvenation to their gameplans going forward as Cal Poly's Spencer Brasch helped lead a truly revolutionary new offense by Cal Poly standards. UCD 31 SD 10
Portland State at Washington State (FBS) – 4pm MT
How to Follow: TV: Pac-12 Network
Last Week – PSU: 49-35 loss to Hawai'i (FBS) – Washington State: 26-23 loss to Utah State
Fearless Prediction: Portland State performed admirably against Hawai'i (FBS) and made up for lost time in the third quarter with three touchdowns to make the game interesting. The Vikings may have scored mostly against Rainbow Warriors falling asleep at the wheel, although they were able to provide a good scare. Washington State started too slow and did their best to turn on the heat later. Both saw losses to Mountain West opponents, but Washington State is much better equipped for the future. WSU 49 PSU 14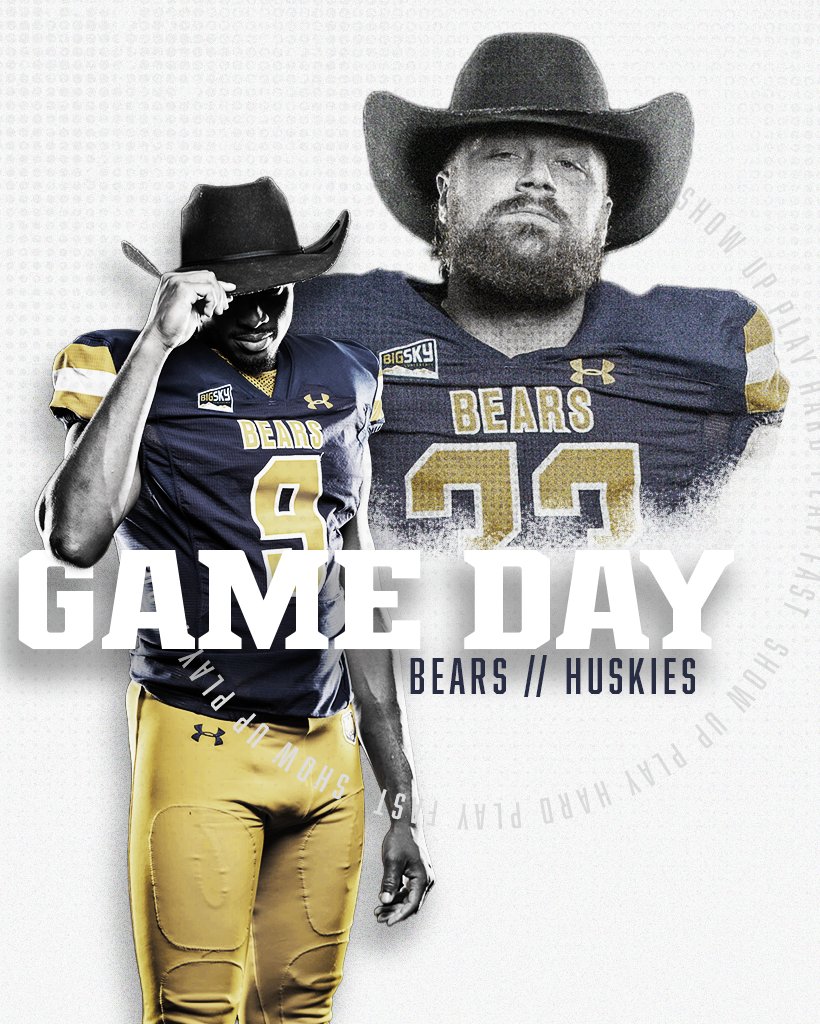 Northern Colorado at Houston Baptist – 5pm MT
How to Follow: TV: ESPN+ Radio: 1310 KFKA/103.1 FM
Last Week – UNC: 35-7 loss to Colorado – HBU: 27-17 loss to New Mexico
Fearless Prediction: UNC looks to be done hibernating and accepting losses lightly. Stout defensive play and intelligent offensive plays highlighted a more exciting Bears loss than usual for Greeley fans. Houston Baptist was supposed to be on a downward spiral with stud QB Bailey Zappe transferring out of Houston. Then all of a sudden the Huskies kept themselves in contention with FBS New Mexico. This game will come down to who can establish a better run game and quickly. UNC 31 HBU 28
Idaho at Indiana (FBS) – 5:30pm MT
How to Follow: TV: BTN Radio: IU Radio Network; Sirius 108, XM 202, SXM App 965
Last Week – Idaho: 68-0 win over Simon Fraser – UI – 34-6 loss to Iowa
Fearless Prediction: Idaho beat their Canadian rivals by a disrespectful margin. The Vandals hopefully had fun with that all-around Division II domination as Indiana will pull no punches. Indiana might have lost to a good FBS team, but they should be more than prepared for an FCS opponent that they can actually push around. Idaho brace yourselves as the final score will be very different from the night before. IU 42 Idaho 21
Drake at Montana State – 6pm MT
How to Follow: TV: SWX Montana (Fox in Western Montana, SWX in Billings) Radio: Bobcat Radio Network, Radio: 1350 ESPN
Last Week – MSU: 19-16 loss to Wyoming (FBS) – Drake: 45-3 win over West Virginia Wesleyan
Fearless Prediction: Montana State took the lead early in Wyoming and kept trudging forward until the Cowboys finally got their second win in the fourth quarter. While Montana State went for the upset win and missed, Drake dominated Division II, West Virginia Wesleyan. Home field advantage in this scenario could be the difference between a close game and a blowout. MSU 33 Drake 16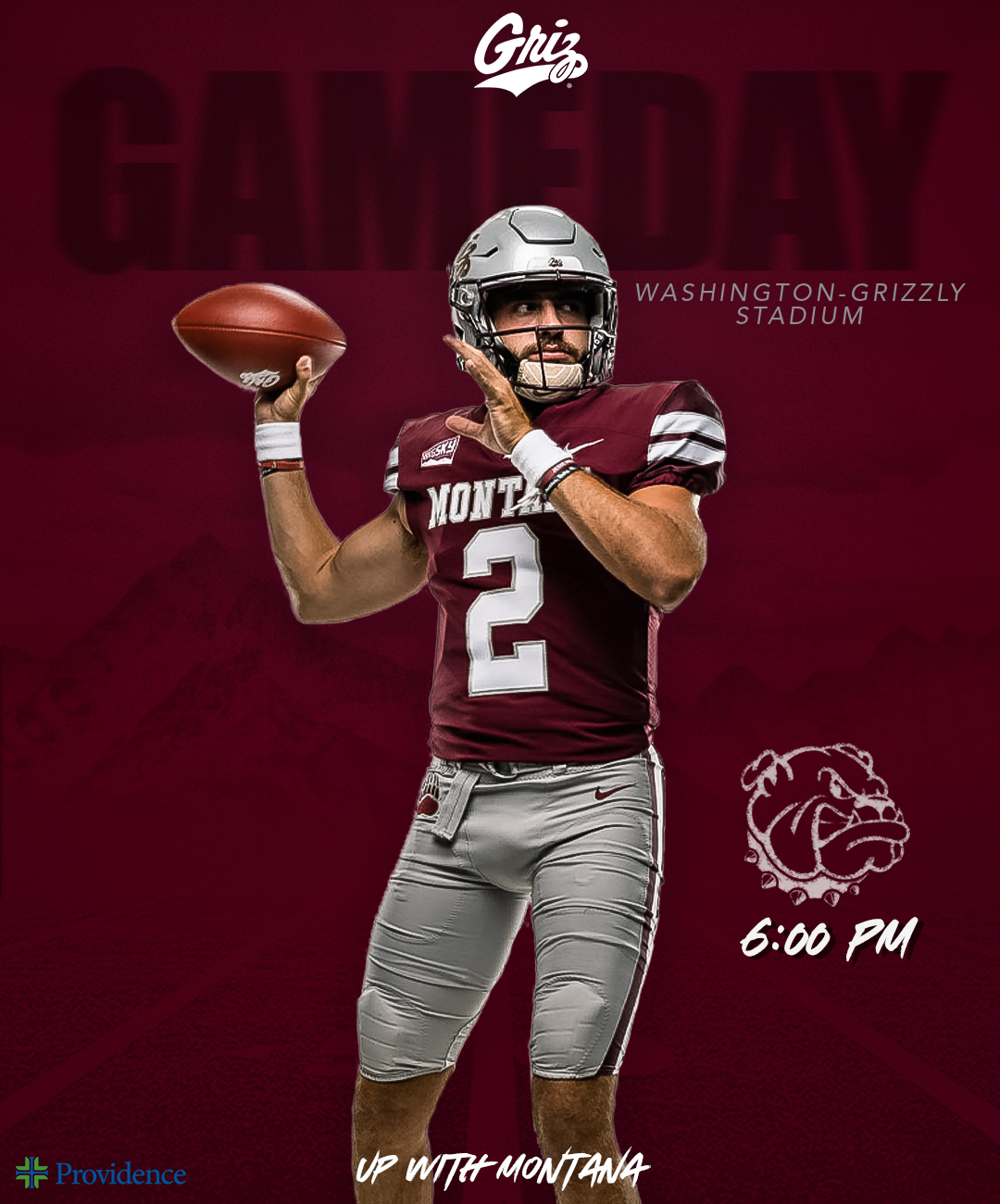 Western Illinois at Montana – 6pm MT
How to Follow: TV: Fox Montana, Radio: Montana Grizzly Radio Network
Last Week – Montana: 13-7 win over #20 FBS Washington – WIU: 31-21 loss to FBS Ball State
Fearless Prediction: Montana had one of their best weeks in program history last week with their win over #20 Washington (FBS). Western Illinois hung around with Ball State (FBS), but fell just two scores short of an upset. Despite Montana's magical week this game will be closer than expected. WIU's downfall will be their reliance on throwing the ball so much as Montana picked off Washington three times last week. Plus, the first game back at the legendary WA-Griz Stadium will be a feverish environment to overcome. Montana 28 WIU 14
Northern Iowa at Sacramento State – 7pm MT
How to Follow: TV: CW31 / Stream: ESPN+ / Radio: ESPN 1320 AM
Last Week – SAC: 19-7 win over Dixie State – UNI: 16-10 loss to FBS Iowa State
Fearless Prediction: Sacramento State found themselves in a slugfest with FCS newcomers Dixie State. The Big Sky Champs of 2019 looked like their offense needed an energy drink all game long. A slow game overall with limited success in the run game showed a team that just simply had better players rather than a better plan. Meanwhile, Northern Iowa went toe-to-toe with one of the tougher FBS schools in the western region and lost by only six points. Regardless of home stadium, this contest should go to the UNI Panthers. UNI 24 Sac. St. 17
Cal Poly at Fresno State – 8pm MT
How to Follow: PAC12, TV: CW59 Radio: ESPN Radio 1280AM/101.7FM
Last Week – CP: 28-17 win over San Diego – Fresno State: 31-24 loss to Oregon
Fearless Prediction: Cal Poly had one of the worst seasons possible in the spring so expectations were reasonably low for the transitioning program. Despite all odds, Coach Baldwin and QB Spencer Brasch reunited at Cal Poly and the Mustangs now look like a decent team. Praise aside this week will be a tough one for them as they get a middle-of-the-pack FBS team that held their own against FBS Oregon last week. The Mustangs should have some impressive plays, but the scoreboard will be Fresno State's. FSU 34 CP 17
Weber State at Dixie State – 8pm MT
How to Follow: TV: ESPN+, Radio: 103.1 "The Wave"
Last Week – WSU: 40-17 loss to FBS Utah – Dixie State: 19-7 loss to Sac. St.
Fearless Prediction: Dixie State opens with a truly grueling set of FCS schools to face. Next up is the current Defending Big Sky Champs who look to secure the first of many wins this weekend. Despite the game being in St. George, Utah the Wildcats will still be vast favorites to win. Although, it was impressive that Dixie State shut down Walter Payton Award preseason nominee Elijah Dotson for less than 40 yards. Weber St. 27 Dixie St. 6
Idaho State at Nevada (FBS) – 8:30pm MT
How to Follow: TV: Stadium Radio: KISU
Last Week – ISU: 35-14 loss to N. Dakota – Reno: 22-17 win over the University of Cal.
Fearless Prediction: North Dakota found several ways to limit the Big Sky's second-best passer from the spring season and force more turnovers than touchdowns allowed. The Fighting Hawks took away the Bengals' offense and exposed the defense at will. Meanwhile, Nevada had a much better week as they took down PAC 12 foe the University of California. The majority of the Mountain West struggled last week, but Nevada was one of the few who found a way to turn things around. Nevada 42 Idaho State 10
My name is Ben Schleiger and I'm your representative for the Big Sky Conference. I have done work for multiple newspapers and sports blogs including The Johnstown Breeze, The University of Northern Colorado Mirror, and Mile High Maniac. I am a proud alumnus of the University of Northern Colorado with a degree in Psychology and a minor in Political Science. In my free time, I like watching sports, playing video games, and trying new foods.