This week there are still a number of G5 versus Power Five games and I will be keeping my eyes on these but the one game that has the majority of my attention this Saturday is another Mountain West opener (following the Friday Air Force-Boise State game) in Utah State visiting San Diego State. This game is a matchup between the two teams picked to finish second in their respective divisions in the official preseason media poll. The Aggies were selected second in the Mountain Division, while the Aztecs were selected to finish second in the West Division.
The four big G5 versus P5 games I will be watching are as follows and will give my brief pick for these following the detailed preview of my G5 game of the day.
Western Michigan at Syracuse
UCF at Pittsburgh
SMU at TCU
Washington at BYU
Appalachian State at North Carolina
Game of the Night:
Utah State (1-1) at San Diego State (3-0)
When: Saturday, September 13th, 10:30pm EDT
Where: SDCCU Stadium, San Diego, Calif.
TV/Streaming: CBS Sports Network/CBS Sports App (subscription required)
Utah State Aggies
The Aggies rank second in the nation in total offense with 656.5 yards per game. Furthermore, they are third nationally with 404.0 passing yards per game and 13th in scoring at 48.5 points per game. Utah State opened its season with a narrow road loss to the ACC's Wake Forest 38-35 before winning its first game in Week 2 over FCS Stony Brook 62-7 and had Week 3 as a bye.
Dating back to the 2011 season, Utah State has won each of its last eight games following a bye. But somehing has to give as the Aggies are just 1-12 against the Aztecs all-time. Utah State has just a 1-8 road record in the series. SDSU won its last matchup with Utah State 40-13 on Oct. 28, 2016 — its tenth straight against the Aggies.
Balance is going to be important for the Aggies in this matchup. Utah State is an offensive force with QB Jordan Love's arm and by running the football consistently. RBs Jaylen Warren (28 carries, 246 yards, 3 TDs) and Gerold Bright (18 carries, 104 yards, 2 TDs) have formed a nice 1-2 punch running the ball.
Key Player: QB Jordan Love has completed 58-of-82 pass attempts for 710 yards with four touchdowns and three interceptions. His prime target will be WR Siaosi Mariner (13 rec, 246 yards, 3 TDs), a graduate transfer from Utah. The key will be for Love to eliminate the interceptions for the Aggies to overcome the SDSU hex and this year's very strong defense.
San Diego State Aztecs
San Diego State is one of 35 undefeated FBS teams in the nation and one of only two teams in the country that is unbeaten that has at least two road games and has a victory at a Power 5 conference school (also Oklahoma State). The Aztecs are coming off its second road game in as many weeks with a 31-10 victory at New Mexico State. SDSU has also defeated UCLA on the road 23-14 in Week 2 and started the season with a home win over FCS Weber State 6-0.
The Aztecs are one of the nation's top defenses in all of FBS. . Among its highest rankings are: 3rd in rushing defense (42.3), 3rd in rushing yards allowed per carry (1.7), 4th in scoring defense (8.0), 6th in first downs allowed per game (12.7), 5th in total touchdowns allowed (3), 6th in rushing touchdowns allowed (1), 11th in total defense (248.0), 16th in passing touchdowns allowed (2), 16th in tackles for loss (8.3), 27th in passing yards per attempt (5.71) and 35th in passing efficiency rating (114.3).
Through three weeks and 120 game – minutes, SDSU has trailed a total of 7:13 (all in the first quarter). So the key to this game for SDSU is to continue this strategy as its offense may not be able to come from behind especially with RBs senior Juwan Washington and junior Chase Jasmin are both dealing with injuries. This will likely put more pressure for senior QB Ryan Agnew (completing 64.4 percent of his passes so far this season).
Key Player: LB Kyahva Tezino is currently second on the team in tackles with 22. He will need to have a performance similar to the one he had against UCLA in Week 2 where he was unblockable at times against the Bruins and has the ability to take over games defensively. The key will be to spy on Aggie QB Love to make sure he does not take off an run and can stop the Utah State running game.
Fearless Prediction: Both teams should have plenty of confidence in their personnel heading into this matchup, but Jordan Love and his senior experience will make the difference. Love had a chance on the road at Wake Forest and could not get it done but will learn from this and get the Aggies a rare win over the Aztecs with a late drive to take the game. Utah State 31 SDSU 24
Top Group of Five versus Power Five Selections:
Western Michigan (2-1) at Syracuse (1-2), 12:00 EDT, ACC Network — The run game has hurt the Broncos so far this season in giving up over 5 yards per carry against Michigan State and Georgia State but Syracuse has not shown too much thus far offensively. The Orange like ripe for the upset in this one. WMU 28 Syracuse 24
UCF (3-0) at Pittsburgh (1-2), 3:30EDT, ABC/ESPN2 — UCF has looked unstoppable thus far and will be looking to make a possible playoff statement towards a playoff spot. The do just that in this road contest with a big win. UCF 37 Pittsburgh 21
Washington (2-1) at BYU (2-1), 3:30EDT, ABC/ESPN2– The second straight ranked Pac-12 team comes to Provo and the fourth straight Pac-12 opponent for the Cougars. BYU won last week in OT over USC after defeating the SEC also in OT in Week 2 but lost to rival Utah at home to begin the season. Luck has kind of been on the Cougars side and playing at home will keep this game close but not close enough. Washington 38 BYU 32
SMU (3-0) at TCU (2-0), 3:30EDT, FS1/Fox Sports Go — This battle of the Dallas-Fort Worth area will see the Mustangs undefeated through three games for the first time since 1984. But the Big 12 Horned Frogs are on a current seven-game win streak against the Mustangs. That streak continues but narrowly. TCU 27 SMU 21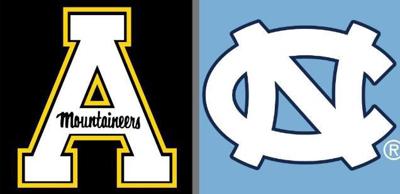 Appalachian State (2-0) at North Carolina (2-1), 3:30 EDT, ACC Network — The Mountaineers take a major upgrade in opposition when they travel across state to meet the Tar Heels as App State has take care of FCS East Tennessee State and Charlotte quite easily. North Carolina is coming off a loss to another ACC school on the road in Wake Forest. The Mountaineers will play hard but will come up a little short. UNC 31 App State 28
Originally from LaMoure, North Dakota, Kent is a 1996 graduate of North Dakota State University. His prior writing experience is over 15 years having previously worked with D2football.com, I-AA.org, and College Sporting News before coming to College Sports Journal in 2016. His main focus is college football is the Missouri Valley Football Conference within the Division I FCS. And in 2017, he began also to look at the FBS Group of Five conferences of the American Athletic, Conference USA, Mid-American, Mountain West, and Sun Belt.
Reach him at this email or click below: