As we inch closer to the midway point of the 2021 season, some things are starting to get clearer, while others are very murky.
What we know so far is that Cincinnati is very good. The Bearcats followed last week's huge road win at Notre Dame with an easy AAC opening win Friday over Temple 52-3.
Also, three other undefeated teams in San Diego State, SMU, UTSA, and Coastal Carolina will have a say in the year end rankings. All four also notched wins this week to stay undefeated.
Both SDSU and Coastal had easy wins this week over New Mexico and Arkansas State respectively.
The two Texas schools though had tougher times with both playing on the road.
UTSA held on to win at Western Kentucky 52-46 and SMU came from behind to win at Navy, 31-24.
The first murky area was BYU this week who was also undefeated coming into this week. The Cougars hosted Boise State and raced out to a 10-0 in the first quarter but when the rains came to Provo, the turnover bug ensued. The Broncos held the Cougars to a single touchdown over the final three quarters after blowing second-half leads in losses to UCF and Nevada for the 26-17 victory in what might turn the Boise State season around.
The second murky area was Wyoming. The Cowboys came into this week undefeated and traveled to Air Force in Mountain West play. After falling behind early in the game Wyoming came back to tie at the half but the Cowboys had a lackluster effort in the second half that say the Cowboys go scoreless. Air Force sealing the game late in a 24-14 win.
College Football Playoff Picture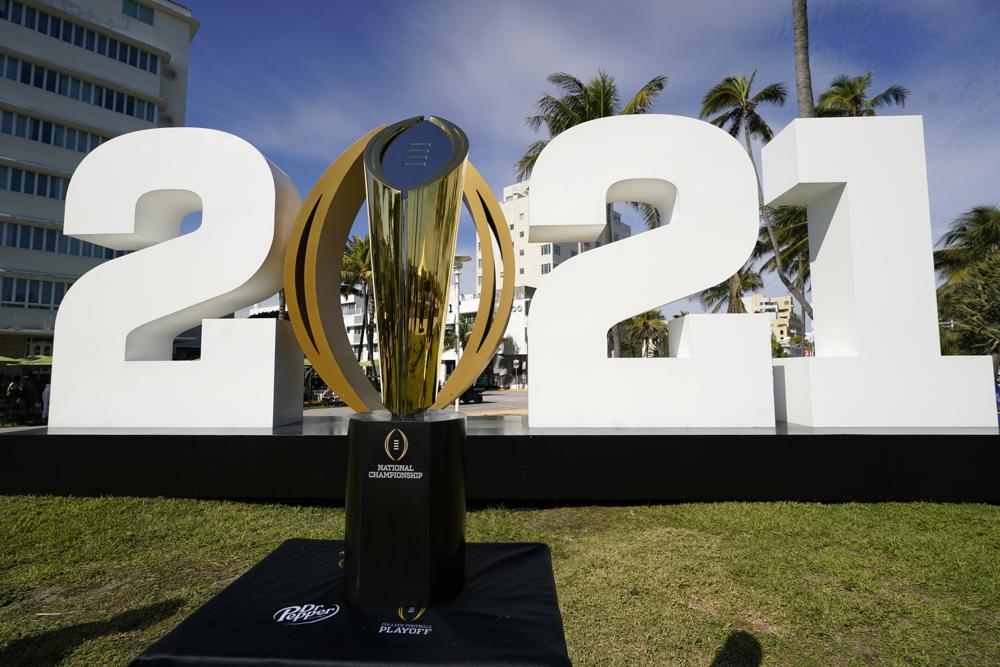 Cincinnati looks like the top hope for the Group of Five this year to finally break the Final Four this year. Top AP ranked Alabama lost at Texas A&M this week 31-28, and Penn State lost its Top 5 battle at Iowa so two of the current Top 5 ranked teams should move down in this week's poll. The Bearcats almost got another big aid but Oklahoma came back to defeat Texas in the their rivalry game in Dallas to stay undefeated.
Right now, though most projections even within the national media have the Bearcats in the field. Cincinnati still has UCF and SMU on its regular season slate so there will still be some test to come but as we sit right now, I believe the Bearcats will earn their spot in CPF.
Other End of the Spectrum
Possibly the two worst teams in all of FBS football met in Amherst, Massachusetts this week. Connecticut and Massachusetts played with combined having lost their last 26 games. UMass was the worst of the group having lost its last 16 contests coming into this New England rivalry contest.
Both schools have had prior success with UMass winning the FCS National Title in 1998 and UConn winning the Big East Conference to get a bid to the Fiesta Bowl in 2011. But success as of late has been hard to come by.
On the back of a two touchdown, 171-yard day for RB Ellis Merriweather, UMass (1-5) defeated UConn (0-7), 27-13. Merriweather finished the day with 39 carries.
Fellow RB Zamar Wise ran for 64 yards and a TD and QB Brady Olson was 10-for-22 for 162 yards. WR Eric Collins paced the UMass receiving corps with 66 yards on three catches, including a 49-yard grab.
Here are some highlights from the UMass almost historic victory:
TOP FIVE GAMES OF THE WEEK
Aside from the action above, the Group of Five had several close contests with two needing extra time before they were settled. Here are my Top Five games of the Week with a couple of bonus selections as there were too many to limit it to five.
Originally from LaMoure, North Dakota, Kent is a 1996 graduate of North Dakota State University. His prior writing experience is over 15 years having previously worked with D2football.com, I-AA.org, and College Sporting News before coming to College Sports Journal in 2016. His main focus is college football is the Missouri Valley Football Conference within the Division I FCS. And in 2017, he began also to look at the FBS Group of Five conferences of the American Athletic, Conference USA, Mid-American, Mountain West, and Sun Belt.
Reach him at this email or click below: