BETHLEHEM, PA. – When most fans think of Lehigh over the years, they think of high-powered offense, a hallmark of Lehigh football programs spanning more than three decades. From the beginnings of their time in the Patriot League, Lehigh teams had the reputation of putting points on the board with big plays – and the role of the defense was to slow down opposing offenses just enough to win shootouts.
This fall, Lehigh finds itself with a different script.
The success of the 2021 Mountain Hawks will start with the defense – a unit that was, quietly, outstanding last spring and will be the rock on which Lehigh leans as the offense tries to get back to the teams of its offensive-minded past.
In fact, the potential of this unit – which returns eight starters from last spring and only loses three players from their two-deep – is off the charts.
"We have a number of players who have game experience on defense," head coach Tom Gilmore told me this week. "We have several who have extensive experience while several others have at least a few games under their belts. That is invaluable and we have been able to build off that foundation. [And] we have seen more improvement in camp, so I believe we have a higher ceiling than what we have shown so far and that is exciting as we look forward to the season."
Leach Poised To Break Out
TyGee Leach is poised to shift from defensive back to OLB this fall after playing safety this spring. The Norristown, PA native was second on the team in tackles in the spring (18) and tied for first in tackles for loss (3.0). He'll look to build off of his terrific spring, and he'll be a key member of the defense this fall.
Leach has appeared in all 14 games of his Lehigh career with 10 starts.
"TyGee has had an excellent preseason," Gilmore said. "He knows our system well and understands all the adjustments we have to make to offensive formations and motions. He also has a very good feel for how the offense tries to attack us, so he knows how to get into the best position to make plays."
Before the start of the season, TyGee was also named one of four team captains.
LB Pete Haffner Also Named Team Captain
When I looked at the preseason all-Patriot League team, I was frankly surprised to see Pete Haffner's name missing from that list. The State College, PA native has played in 33 out a possible 36 games for Lehigh over the span of four years as he returns for his final year of eligibility. In 2019 he led the Mountain Hawks with 97 tackles and 10 tackles for loss, as well as leading Lehigh this spring as well (28 tackles, 3 TFL in 3 games).
Despite the numbers, Haffer told me earlier in the preseason that there was still plenty of room for improvement.
"We had a good spring but I think a couple things we can get better at is just being more physical," Haffner said. "We can just physically dominate the line of scrimmage and make people hurt whenever they carry the ball and whenever they play us. And turnovers. I think if we create more turnovers, put our offense in better position, really play team football… that can help the whole team, be more successful and grow to the next level."
When I talked to him, Pete was especially excited to face off against Villanova.
"I remember we played there in 2019," he said, "and they had a packed house. We're hoping to have a packed house here, and to just get after it. They have a great offense, and they have a great quarterback, and it's going to be fun playing against a quarterback like that. Just Villanova in general, I'm always fired up to play those guys."
Local Standout DL Trevor Harris Returns Home To Make A Statement
Keith Groller of The Morning Call caught up with DL Trevor Harris, who hails from Liberty High School in the Lehigh Valley and transferred to Lehigh this past spring after spending a year at the US Naval Academy's prep school. Originally slated to play for Navy, Harris decided instead to play for a school closer to home.
"It was great to have a summer camp that gave us time to learn all of the plays, especially for the incoming freshmen," Harris said. "Even for the guys who had been here last year, we didn't have a lot [of time] to learn because we had to prepare for games. But now we had time to get all the plays down pat."
"It has been a little more laid-back and football-oriented here," he said. "It has been nice. I really like the change from Navy to here and when it comes from Liberty to here, you have to hit the books a lot more than I did back then."
"Overall, Trevor's been doing a great job," Gilmore said. "I've really been impressed with how he has grown from a mental standpoint. He understands the system, he understands the game a lot more than he did at this time last year. I knew that was going to happen. I expect big things from him."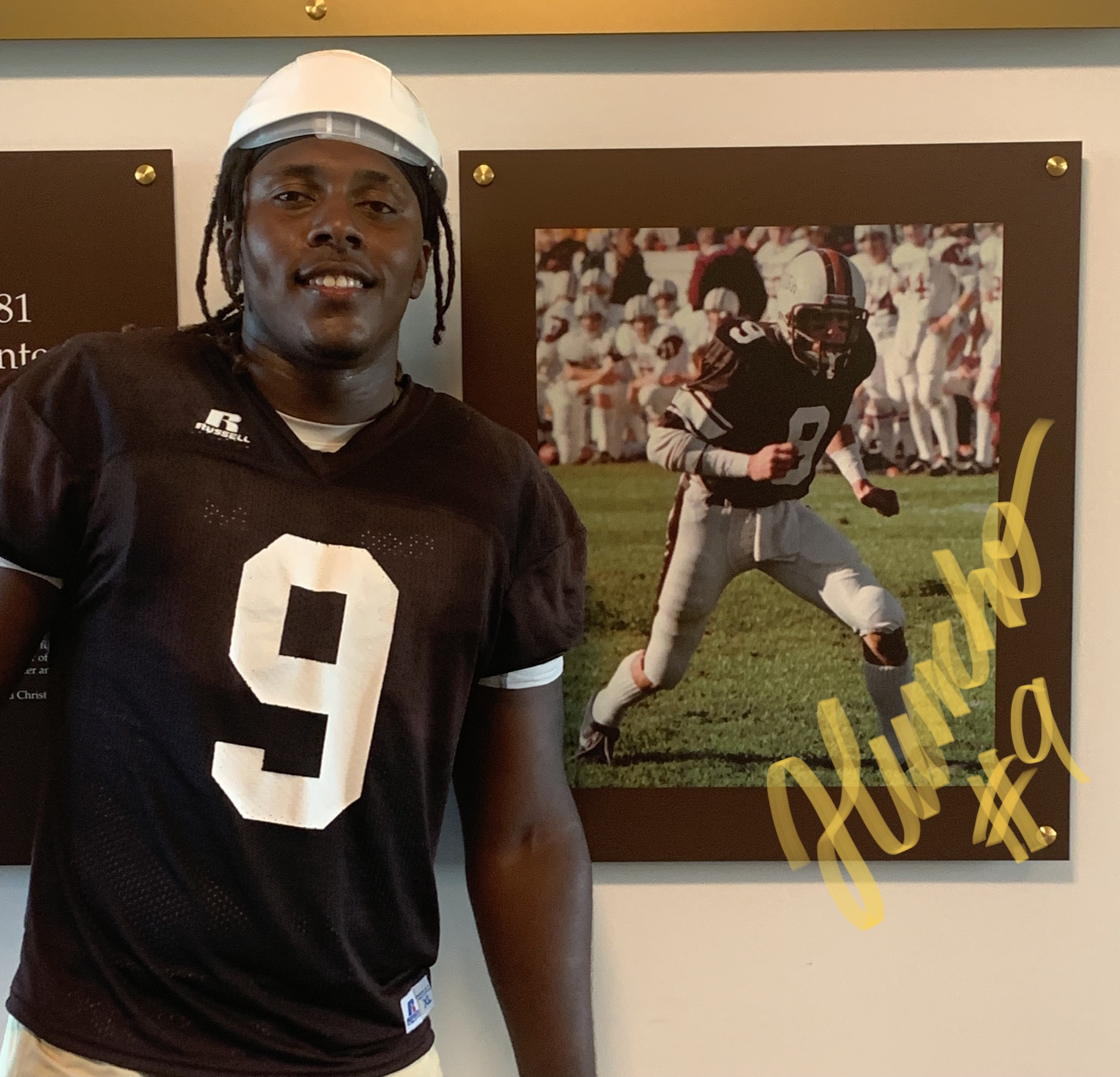 Defense and Special Teams: LFN's Depth Chart Predictions
LDL
1. Mikhari Sibblis (Jr., 6-4, 250)
2. Stephon Bland (Jr.. 6-1, 250)
CDL/NT
1. Dean Colton (Soph., 6-3, 275)
2. Christian Jablonski (Soph., 6-4, 275)
RDL
1. Trevor Harris (Soph., 6-3, 245)
2. Michael Callahan (Jr., 6-3, 245)
Analysis: The DL loses Zach Troxell to graduation, but otherwise Lehigh returns everyone on the two-deep and everyone also returns with game experience. Callahan led all Lehigh defensive linemen in tackles with 10 in 3 games, while Trevor Harris led the group with 2 1/2 tackles for loss. By all accounts, Sibblis has had an excellent preseason.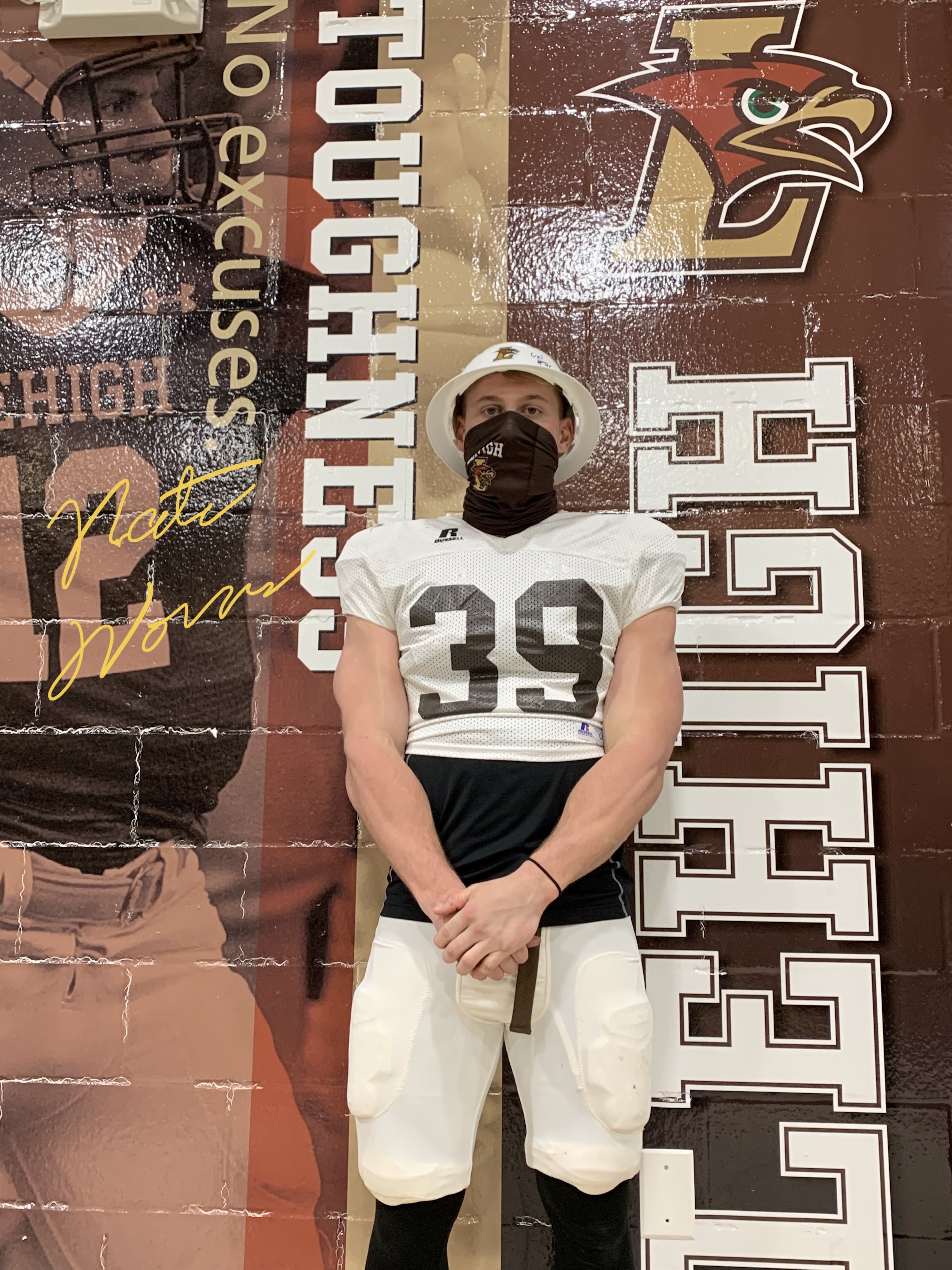 Linebackers
Outside Linebacker
1. Mike DeNucci (Soph., 6-0, 225)
2. Liam McIntyre (Soph. 6-0, 210)
Middle Linebacker
1. Pete Haffner (5th, 6-1, 220)
2. Tim Bell (Soph. 6-0, 225)
Middle Linebacker
1. Nate Norris (5th, 6-11, 225)
2. Tucker Knupp (Fr., 6-0, 230)
Outside Linebacker
1. TyGee Leach (Jr. 6-0. 205)
2. Liam McIntyre (Soph. 6-0, 210)
Analysis: Starting OLB Erik Slater is lost to graduation, but returning 5th year starters ILB Nate Norris and ILB Pete Haffner provide rock-solid leadership in the middle for this defense. Haffner rightfully should feel snubbed about being left off the preseason all-Patriot League defensive team. TyGee Leach switches to OLB.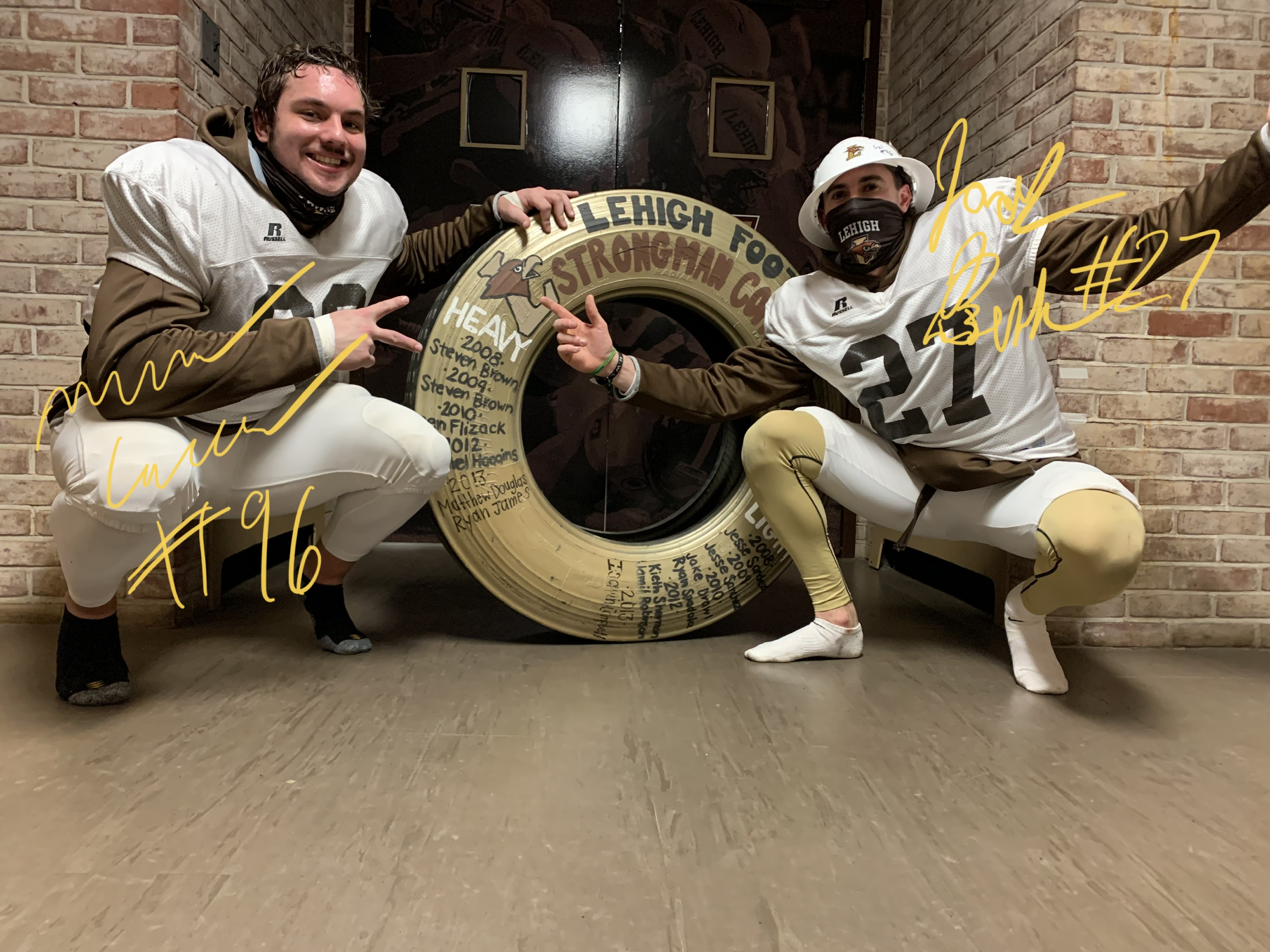 Secondary
Cornerback
1. LaTreil Wimberly (Soph. 5-10, 180)
2. Donovan Lassiter (Soph. 5-9, 170)
Strong Safety
1. Mitch Lawhead (Jr. 5-10, 215)
2. Spencer Roof (Soph. 6-0, 195)
Free Safety
1. Donavon Thomas (Jr. 6-3, 205)
2. Logan Jones (Fr. 6-3, 185)
Cornerback
1. Jack Bush (Jr. 6-0, 190)
2. Devari Robinson (Soph. 5-11, 190)
Analysis: Though on the surface this seems like a youthful unit, in reality this group has seen plenty of Division I action already in 2019 and spring 2021. Bush is Lehigh's sole representative on the preseason all-Patriot League team and Wimberly, Lawhead started last year. Thomas slides into Divine Buckrham's spot after he backed him up last year.
Special Teams
Placekicker
1. Dylan Van Dusen (Jr. 6-4, 190)
2. Patrick Duffy (Soph. 5-10, 160)
Kickoffs
1. Dylan Van Dusen (Jr. 6-4, 190)
2. Ben Banks-Altekruse (Soph. 6-1, 195)
Long Snapper
1. Tucker Knupp (Fr. 6-0, 230)
2. Collin Johnson (Fr. 6-1, 215)
Holder
1. Dante Perri (Soph. 6-3, 200)
2. Nigel Summerville (Jr. 6-1. 190)
Punter
1. Daniel Simpson (Soph., 5-11, 210)
2. Ben Banks-Altekruse (Soph. 6-1, 195)
Kick Returner
1. Donovan Lassiter (Soph. 5-9, 170)
2. Romello Miner (Soph., 6-2, 180)
Punt Returner
1. Donovan Lassiter (Soph. 5-9, 170)
2. Donavon Thomas (Jr. 6-3, 205)

Analysis: Van Dusen seems to be the winner of a fierce competition at PK this preseason. Simpson returns as the top punter, while Lassiter, Thomas and Miner should all see time receiving kicks at some point.
"We have much more depth in all of our special teams units, including specialists," Gilmore told me. "This has allowed us to get more practice at most aspects of those units and the competition is making everyone better. I expect that we will show improvement across the board and we will continue to improve as the season progresses."