BETHLEHEM, PA – It's been a while since Lehigh has had anything close to full capacity at Murray Goodman Stadium.
During the spring season, Lehigh hosted two games at home with rules for extremely limited attendance.
There was no descending onto the field after the game, and there were other rules for spectators in place to prevent the spread of COVID. Most of the spectators were people from the local area.
This Saturday, Lehigh welcomes Villanova to town and opens up Murray Goodman Stadium a bit more than the spring, welcoming local fans from Villanova without upper limits on the total number of fans. With an uptick in diagnosed COVID Delta variant cases on campus, though, all fans will have to wear masks (outdoors too) and will need to complete a self-assessment survey through Lehigh University's Hawkwatch app.
Originally, portions of sections WR (Lehigh sideline) and ER (visiting team sideline) were to be held for fans who desire physically-distanced seating.
"We are looking forward to seeing you in the stands now that the stadium is fully opened," head coach Tom Gilmore said in a communication to fans this week, "You help create the home field advantage and make Goodman Stadium one of the best game day atmospheres in the country. We sincerely appreciate your continued support."
Lehigh will need all the home field advantage it can – Villanova is ranked 16th in the STATS FCS Top 25 and 15th in the FCS Coaches' Poll.
The game is taking place at Murray Goodman Stadium, and kickoff is at Noon (note: all kickoff times have been moved up 1/2 hour earlier this year). If you can't make it to the stadium, it will be available to stream on ESPN+ with Matt Kerr and Mike Yadush on the call. The radio call will be available on Fox Sports Radio 1230/1320 AM and 94.7 FM Allentown, with Tom Fallon, Andy Phillips and Matt Markus on the call (and also available on LVFoxSports.com).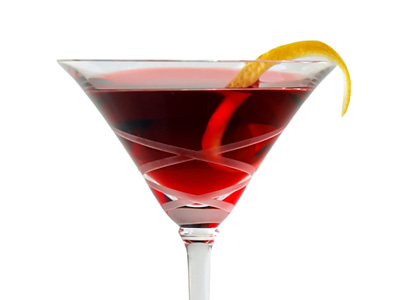 LFN's Drink of the Week
For years now I've provided the Lehigh football national community with a "Drink of the week" for entertainment purposes only. On this very important week – one step closer to pre-COVID normalcy – it was very important I continue this very essential, critical societal function. No, it has absolutely nothing to do with the fact that I'm sick of COVID and all I want to do is bust out of this house with my wife and cut the rug somewhere. No, not me!
My wife and I are very rapidly approaching our 20th wedding anniversary. Trying to figure out what to do for "Drink of the Week, and with the full realization what has kept us together this long, I asked her what drink to highlight this week.
She suggested her all-time favorite: the Pomegranatini.
The recipe I use for here Pomegranatini is linked above, but it will require your favorite vodka, orange liqueur (I use triple sec), POM pomegranate juice, and the juice of either 1/2 lemon or a whole lemon. To do it right it requires a shaker and ice, and martini glasses. We bought the martini glasses for this very purpose, and we break them out often to make this.
Normally I'd wait for Holy Cross to break this recipe out, but if COVID has thought me anything, carpe diem.
Lehigh Injury Report
UPDATE: I am hearing that team captain OL Justin Gurth may be OUT for the game tomorrow, who is Lehigh's starting center. If he's unable to go, next up on the depth chart is sophomore C Charlie Aberle, who would be getting his first-ever start and first-ever game action if that's the case.
Scouting Villanova
Villanova is a Top 20 team for a reason.
Like Lehigh, the Wildcats are led by a pair of 5th year seniors. Unlike the Mountain Hawks, Wildcat QB Daniel Smith and MLB Forrest Rhyne are the preseason watch List for the Walter Payton Award and the Buck Buchanan Award, respectively.
Lehigh knows all about the former Campbell transfer Daniel Smith – in 2019, at Villanova, he went 14-for-24 passing with 3 TDs against the Mountain Hawks as the Wildcats romped to a 38-10 victory. Lehigh took a 3-0 lead in the game when Smith would orchestrate a 6 play, 72 yard drive that took only 2:30 off the clock to give the Wildcats the lead, thanks to a 31 yard TD pass to WR Jaaron Hayek, who remains Smith's WR1.
Overall in 2019 he amassed 35 passing touchdowns, ran for 12 more, and even was on the receiving end of one touchdown reception. His 13 total touchdowns were a team high. Smith threw for 3,274 yards and 35 touchdowns with just 10 interceptions while rushing for 457 yards and 12 scores on 84 carries. It was one of the best individual season performances in Villanova history.
More familiar names on offense from that 2019 will be taking the field too, most notably 5th year RB Justin Covington (8 rushes, 109 yards, 1 TD vs. Lehigh), and 5th year WR Dez Boykin (4 catches, 46 yards, 1 TD, out of Whitehall HS). A very large, talented O line with 2 seniors and 2 5th year players helps protect him as well, with NFL prospect OL Kofi Appiah protecting Smith's blind side.
And that's just the offense.
Forrest Rhyne has been a first team CAA Football All-Conference selection in each of the last two seasons. He was one of the breakout stars for the Wildcats in 2019 when he started all 13 games and tallied a team-high 116 tackles (8.9 tackles per game), including 14.5 tackles for loss and 6.5 sacks which each ranked second on the team.
On Villanova's two-deep you also see a ton of seniors and a grand total of six 5th year seniors. Of particular note is 6'4, 265 lb DL Malik Fisher, who has played in 39 career games for the Wildcats and owns career totals of 74 tackles
(47 solo, 27 assisted), 24.5 tackles for loss, 18.0 sacks, seven forced fumbles, three fumble recoveries, one blocked kick and six passes defended.
This demonstrates the level of challenge this Lehigh team will face on Saturday. The Wildcats are built to win it all this fall.
Keys for Lehigh
Dog Day. The big promotion this week at Murray Goodman – aside from the actual return of football this fall – is that it's "Bring your dog to the stadium day". During the last "Dog Day" in 2019, it was a coming out party for Lehigh's defense and provided one of the great viral moments in Lehigh football history – DE Davis Maxie's levelling of St. Francis (PA)'s punter.

Lehigh's defense and special will have to embrace a sort-of junkyard dog energy to disrupt Villanova, but with a very young team overall. In a way the youth is misleading, because there is a lot of game experience there, but at the end of the day Lehigh will be facing off against a lot of older, experienced offensive players. Ask anyone – though – a cornered dog can disrupt a lot. This could make a big impact on this game.

Home Field Advantage. Lehigh has not been immune to the trend of declining college football attendance over the last decade, though the effect of having football disrupted so significantly over the past 18 months on tomorrow's game is unknown. But it's worth saying how fortunate it is for Lehigh to be able to face off against class FCS opponents at home. Not everyone gets to host Top 25 teams from the CAA and Big South.

LB Pete Haffner has said to me on multiple occasions how much it means for him to face off against Villanova, and it seems to be something that the entire team feels as well. "You get a perennial powerhouse Villanova at home, hopefully in front of a nice, big home crowd," OL Justin Gurth said during the preseason. "It's another factor. Every first down, every touchdown, you feel them."

That energy will be critical if Lehigh is to pull off the upset – to keep things close, if possible, with a chance to knock them out at the end.

Fingers Crossed. In many ways, this game will be QB Cross Wilkinson's debut as a Lehigh Mountain Hawk.

Yes, technically he played in the spring already. But not only did he struggle after several years off from game action at Toledo (where he transferred from), he also was operating behind an offensive line that was decimated by injury all spring. There's reason for optimism for better offensive output than the spring, with a healthy offensive line (finally) and a full preseason camp under his belt.

"Cross made some good plays in the spring and showed that he has the talent to play QB in this system," Gilmore said. "After several years of not playing in actual games before the spring, he continued to improve his timing and game instincts and has been able to build on that experience so far in this preseason. He has continued to improve throughout camp and is playing his best ball since arriving at Lehigh. He is now noticeably more comfortable in our offense and we are excited to see him in action this season."

Any chance at an upset this Saturday will require a solid game at QB with few mistakes. Cross will have to really bring his A game in order for Lehigh to compete.
Fearless Prediction
Lehigh has a huge challenge on their hands this Saturday, and a great opportunity to really stick it to most of the offseason scribes. FCS STATS picked Lehigh to finish last in the Patriot League, the SIDs around the league picked the Mountain Hawks a distant fourth, and basically nobody across the country, really, is giving Lehigh much of a chance in this game.
But there's more intrigue with this team than meets the eye. It's hard to really pass judgement on this team based on the spring, which they barely scraped through, and even from the 2019 season, head coach Tom Gilmore's first taking over for Andy Coen. Though young, this team finally is at a place somewhere resembling normalcy. Though the calendar says Year Three, it feels like Year One in some ways.
Having said all that, it still feels like a tall order for Lehigh to deliver the type of statement against Villanova I'm certain they would love to make. But I do think that they deliver a performance that gives the Lehigh faithful a lot more hope in the short term in regards to competing for a Patriot League Championship. It will be closer than many think.
Villanova 33, Lehigh 24