Throughout the Patriot League's preseason zoom call on July 28th, 2021, the one theme that kept cropping up again and again was a "return to normalcy".
With the very big caveat that the Delta variant is still out there, there is a hunger for all Patriot League football teams to return to the normal beats and flows of a regular fall season.
For the Lehigh Mountain Hawks, that doesn't mean totally forgetting about an 0-3 spring season – one that seemed to teeter on the brink of cancellation after the conclusion of the very first game.
But it does mean that there is the hope that less restrictive practices and a return to a normal fall practice will mean a return to more familiar winning ways.
One thing everyone from Lehigh Nation can completely agree on: the spring 2021 football season for Lehigh was probably as far from normal as one could get.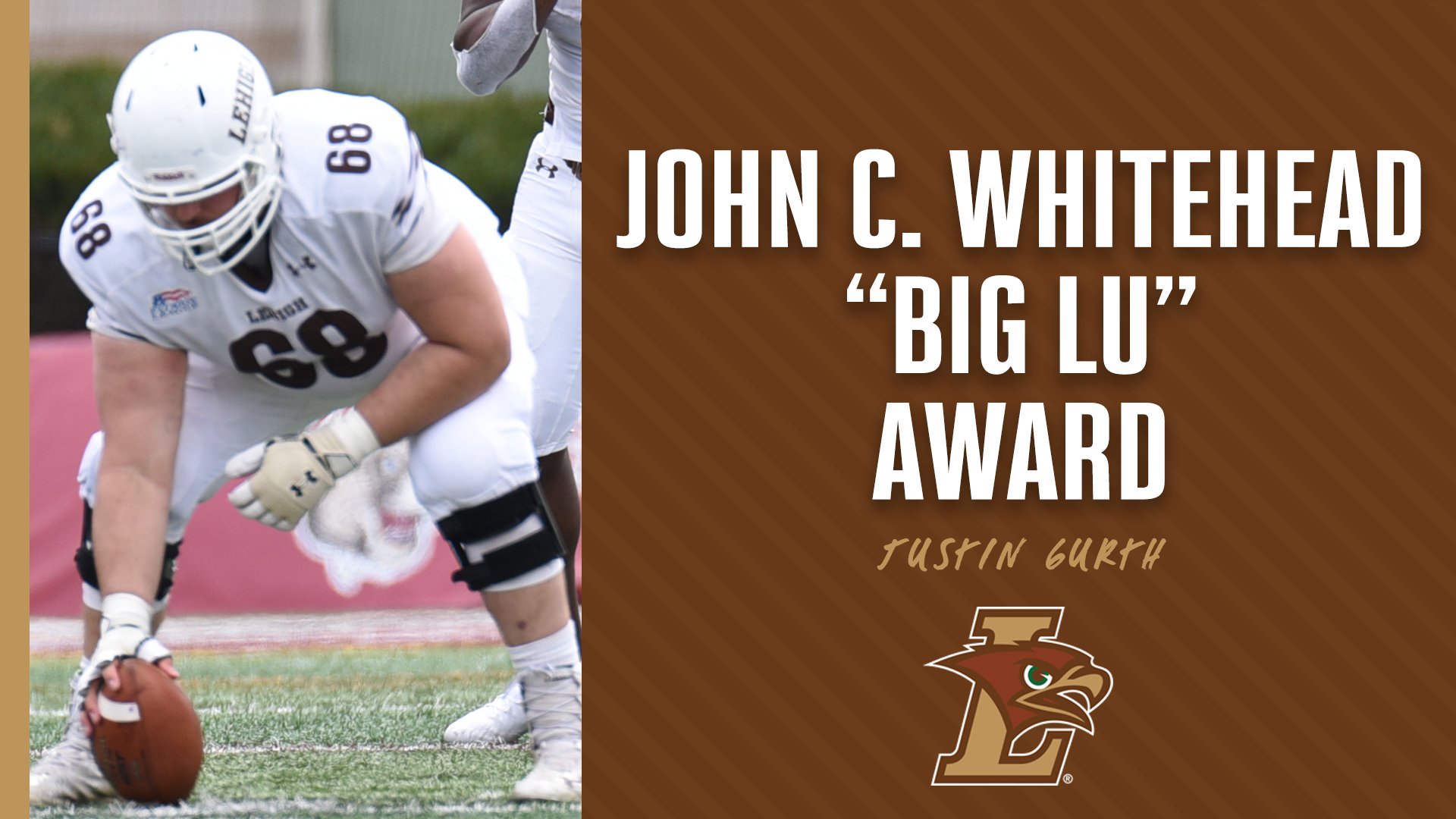 A Tortuous Spring
"Our players and our entire staff were really excited to get going this year, probably more than any other year due to the circumstances we all just went through over the last year and a half," head coach Tom Gilmore said in his opening statement. "I think it's felt a lot different in recent months, because [the fall] was taken away, and the spring was very different than a normal situation. The excitement comes in that we're actually going to get to hopefully experience a preseason camp that's closer to normal, closer than we've been able to get since the 2019 season."
Everyone involved in the Patriot League, players and coaches alike, talked about how strange it felt in the fall of 2020 to not compete. For the six teams that did play games that counted in the spring of 2021, too, the personal sacrifices that needed to be made just to be able to got onto the field for competitive game in March were many.
Fifth-year senior Pete Haffner's experience was typical of many college football players this spring.
Hailing from State College, PA, Haffner reported back to Lehigh in mid-January 2021 and had to sequester himself from his family and some of his fellow students while he was preparing to compete.
"I think it takes on a little bit more of a special meaning because of all the sacrifices that we've had to endure to get out on the field," Haffner said this spring. "We're kind of limiting our social life, not seeing our families, so it really just means a lot more to get out on the field, and all the guys out there [practicing] you know really love football, really love Lehigh Athletics and really love being a part of the team."
When games were contested – sometimes cancelled right after practice, sometimes announced mere days before they were to happen – they occurred with limited spectators and an invisible line of separation between the athletes and their friends and families. In a limited way, interested fans could come cheer the team on, but the usual postgame convos on the field, interactions with family, and selfies couldn't happen.
At Lehigh, there were even more challenges when it came to juggling COVID-19 protocols and injuries. Several times the Mountain Hawks were one or two injuries away from not being able to take the field.
"I think it was difficult for our offense to operate to the level that they normally would have been in the fall," Gilmore said, "But I also know that we made some progress over the course of the spring in every way under difficult circumstances."
In Game One versus Holy Cross, opening day starting QB Cross Wilkinson got hurt midway through the game, and shortly after he exited QB Addison Shoup suffered what ended up being a spring-ending injury. QB Nigel Summerville, who had no practice time with the first team due to the compressed schedule, ended up in the game at the end trying to rally a comeback against the Crusaders.
After a month of postponements and delays, Lehigh's second game was supposed to be the 156th meeting between Lehigh and Lafayette in early April. But the game, like others, ended up being postponed due to Tier 1 COVID contact tracing within the Leopard program.
Midway through the week Bucknell worked it out so that they could play at Lehigh instead, but there was a serious numbers problem at offensive line.
Lehigh suited up only sixty players on gameday, with only seven players that were eligible as offensive linemen. (Two defensive linemen were ready to step in and do double duty on offense and defense in the case of an emergency. One had to temporarily switch to a offensive lineman number for the game so he could be available if needed.)
"It was definitely a challenging time," senior OL Justin Gurth said. "COVID didn't help at all. There were a lot of guys that had to be put on quarantine, had to miss a couple practices here or there, so there were a lot of factors out of out control that really affected everyone's play. That's something that we're excited to have back, to be healthy and ready to go.
The offensive line number issues persisted going into the big Rivalry game against Lafayette, the unique, historic 156th meeting between the two schools. Only six offensive linemen made the trip to Easton – not all of them 100% healthy – and one was a walk-on.
In the run-up to the game, there were debates within the program as to whether they should have played the game at all – but in the end the decision was made to go for it and work around the issue with six linemen.
"We had to come up with some really inventive ways just to get through practices, " Gilmore said. "By the end of the spring they were more like walkthroughs as compared to normal practices, because we just didn't have the numbers."
What resulted was a spirited, unique Rivalry game that ended up being determined on the very last play. It was a Rivalry game devoid of most of the pomp and circumstance (and a vastly reduced, socially-distanced crowd) but it did result in a thrilling 20-13 win by Lafayette.
After the game, Lafayette rightfully had a great celebration at midfield, but on the Lehigh side, the "agony of defeat" was replaced by one more of relief and exhaustion. They were lucky to be on the field at all, and everybody knew it.
"There was still some good to come out of it," Gurth said. "It forced a lot of younger guys to step up into places and be ready to play right away. So I'm excited to see those guys build on their experience in the spring and continue to grow, which is going to help us in the long run."
Picked To Finish Fourth
In a mild surprise, despite Lehigh's spring struggles they were picked to finish fourth in the league, above Bucknell, (who beat them last year), Colgate, and Georgetown. Holy Cross, who won the 2019 championship and the spring session, was picked to threepeat, followed closely by Fordham and Lafayette.
Lehigh remains a young team – the Mountain Hawk roster only boasts 10 seniors and two 5th year guys – but coach Gilmore has been impressed by their leadership as they head into official preseason practice.
"We have a high-quality group of upperclassmen," Gilmore said. "Those guys are not only great players, but they're great leaders, and they've been really, taking charge of the team. They've set the standard and work ethic and the expectations that we have in the program."
In some ways the spring season acted as a type of "deluxe" spring season, where instead of scrimmaging against their teammates, they played competitive games against FCS competition.
"We got to play in three games," Gilmore continued. "The underclassmen have done a lot of good things, some leading the way. I think we have talent in those younger classes as well, but they just don't have a lot of game experience. So we've enjoyed seeing those guys develop, in some cases, just for a few weeks, in other cases for a year or so. And I'm really looking forward to how they can develop in more of a normal preseason."
How this young team comes together – and how quickly – will determine success or failure for this season. And it won't be easy with Villanova, Princeton and Yale at home and road trips to Richmond, Colgate and Penn to start the season. Two CAA games, three of the toughest Ivies and always-tough divisional rival Colgate in Hamilton, NY – Lehigh may not be favored to win any of them.
What is clear is that Lehigh will be led at first by a defense that could be one of the best in the Patriot League. Anchored by 5th year senior LB Pete Haffner and all-Patriot League DB Jack Bush, it was the Mountain Hawk defense that kept games close in the spring. If Lehigh can build off of that success and a healthier offensive line can help the offense return to some of the "Air Lehigh" days of the past, they can win some of those games and set themselves up for a possible run in Patriot League play.
"I think there's definitely some serious room for improvement on defense," Haffner said. "We had a good spring but I think a couple things we can get better at is just being more physical, we can just physically dominate the line of scrimmage and make people hurt whenever they carry the ball and whenever they play us. And turnovers. I think if we create more turnovers, put our offense in better position, really play team football… that can help the whole team, be more successful and grow to the next level."
2021 Patriot League Football Preseason Poll
Holy Cross (11 first-place votes), 71
Fordham (3), 63
Lafayette, 44
Lehigh, 35
Bucknell, 30
Georgetown, 28
Colgate, 23

2021 Patriot League Football Preseason All-League Team
OFFENSE (16)*
QB: Tim DeMorat, Fordham, Sr.
RB: Trey Sneed, Fordham, Sr.
RB: Zach Davis, Fordham, Sr.
WR: Dequece Carter, Fordham, Jr.
WR: Fotis Kokosioulis, Fordham, Jr.
WR: Ayir Asante, Holy Cross, Jr.
TE: Steven Stilianos, Lafayette, Sr.
FB/HB: Mason Gilbert, Lafayette, So.
OL: Jayvion Queen, Colgate, Sr.
OL: Nick Zakelj, Fordham, Sr.
OL: Phil Saleh, Fordham, Sr.
OL: Nick Olsofka, Holy Cross, Sr.
OL: Gavin Barclay, Lafayette, Sr.
PK: Derek Ng, Holy Cross, Sr.
RS: Coleman Bennett, Bucknell, So.
RS: Will Gruber, Colgate, Sr.

DEFENSE (15)*
DL: Benton Whitley, Holy Cross, Sr.
DL: Malik Hamm, Lafayette, Sr.
DL: John Coste, Fordham, Sr.
DL: Damon Washington, Lafayette, Jr.
LB: Jacob Dobbs, Holy Cross, Jr.
LB: Ryan Greenhagen, Fordham, Sr.
LB: Milton Braasch II, Colgate, Sr.
LB: Marco Olivas, Lafayette, Jr.
DB: John Smith, Holy Cross, Sr.
DB: Stephen Williams, Fordham, Jr.
DB: Collin Heard, Colgate, Sr.
DB: Gavin Pringle, Bucknell, Jr.
P: Patrick Haughney, Holy Cross, Jr.
Special Teams Non-Specialist: Palmer Nix, Georgetown, Sr.
Special Teams Non-Specialist: Jack Bush, Lehigh, Jr.