OPINION: Stanford and Cal Have the Opportunity Of A Lifetime To Restore Sanity To College Athletics
College athletics has gone insane.
Acting like drone vultures performing a corporate consolidation, The Big 10 and Big 12 picked apart one of the oldest college conferences in the world, the Pac-12, and grabbed the pieces they thought were profitable.
It was stunning to see the speed at which the historic home of Stanford, Cal and the Rose Bowl collapsed, with no written or typed statement for the reason to be believed.
(If you think the Apple TV deal was the reason, or that the Big 10 and Big 12 will continue to get mega-money from traditional cable for the next five years, I've got a bridge to sell you. If you think the Big 10 was "saddened" to be rid of that meddlesome priest, I've got two.)
With the stunning collapse of the Pac 12, however, comes a golden opportunity to reshape collegiate athletics for the better.
Is it a crazy idea? Sure; I admit it.
Yet it's no more crazy than the Big 10 poaching USC and UCLA or somehow pretending UCF vs. Arizona State will now somehow be a thing.
And it's no more crazy than any number of scenarios being floated around – some quite seriously – where Stanford and Cal are cast to a East Coast conference for all of their sports.
If college athletics are going to require regional "pods" to work, why not reorganize them in a way for good, rather than for hypothetical TV markets that are going to obsolete in five years anyway?
In other words – why not rebuild the Pac 10 in the form and shape of an academics-first conference? Like the Patriot League?
Before you close the browser window, keep in mind that perhaps this could be done with the old Pac 12 keeping their existing FBS teams, adding enough to make an 8 team conference (for now), and continue to compete at the FBS level.
Intrigued?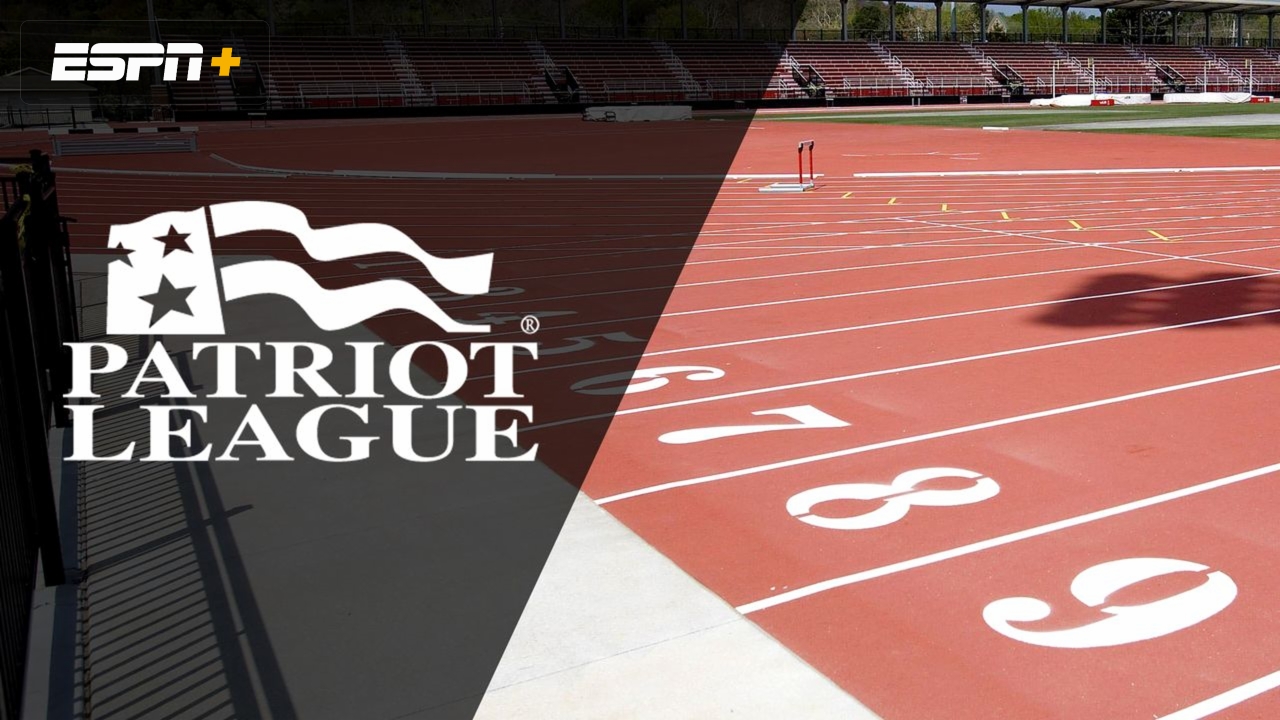 The Patriot League Model
The Patriot League right now consists of 10 members – American, Army, Boston University, Bucknell, Colgate, Holy Cross, Lehigh, Lafayette, Loyola (MD), and Navy.
For sports other than football, it's compact and largely regional. The longest road trip is 386 miles from Worcester, MA to Annapolis, MD, and it can be all done by bus.
And for football, it's flexible.
There are seven football playing members of the conference. Five of them – Bucknell, Colgate, Holy Cross, Lafayette and Lehigh – play football at the FCS level, joining affiliate members Fordham and Georgetown to play in a seven team league.
Army and Navy, however, of course play at the FBS level, Army as an independent, and Navy as a member of the AAC.
It is in this sense that a Patriot League model can work – as what is effectively a West Coast (or at least west of the Mississippi) conference.
For Olympic sports, travel is costly and ineffective. Family members of Stanford track and field athletes, for example, are unlikely to fly to Iowa on a regular basis to watch their kids compete.
But what if it was mostly in California, some at least plausibly within some driving distance?
Reasonably "local" schools that would probably jump at the chance to get an academic affiliation with Stanford and Cal.
Cal Poly-SLO, UC Davis, UC Irvine, San Diego State and the University of San Diego – all very selective schools academically – which of these schools says no, if Stanford and Cal approach them?
Flying to San Diego from, say, Palo Alto is about an hour and a half instead of some of the cross-country flights asked of some of the other sports. It's a much better proposition than some of the other possibilities.
San Diego State, too has an FBS program that could be a valuable lifeline to help save the Pac schools.
What if the existing four schools – Stanford, Cal, Oregon State and Washington State – added San Diego State, and then put out feelers for three more highly academic oriented schools that compete in FBS football, namely Air Force, Rice, and Tulane?
If you don't think schools like Air Force, Rice, Tulane or even San Diego State wouldn't leap at this new conference, you don't know college presidents. Being able to rub elbows with the Presidents of Stanford and Cal are a hugely valuable asset, and at the institutional level schools like Rice and Tulane partnering with these schools would provide incalculable value. It's definitely a long way for these schools, but almost certainly a better institutional match than the American Athletic Conference or the Mountain West.
If you add those four football-playing schools to the remaining four Pac schools – Stanford, Cal, Oregon State and Washington State – you have a highly academic oriented 8 team FBS conference. A new Pac football conference, if you will, but centered around high value education, not NIL.
That number could also easily grow. Cal Poly-SLO and UC Davis in particular have made motions towards entering FBS football in the past, and the presence of Stanford and Cal would probably be the tipping point for them to explore it seriously.
And if they do, it would mean a completely re-imagined Pac 10 in football.
It's not perfect – but it preserves FBS football, and creates something of great value that TV executives have drastically overlooked. (It's not clear what would happen to the bowls in this scenario, but with an intact conference it gives them a much better chance to keep them alive.)
Is it so nuts to think that this is the sort of model that could work for the conference home of two of the most prestigious academic Universities in the world, Stanford and Cal?
With Air Force, the Commander-In-Chief trophy enters into the chat as a part of a new Pac football conference, and with that more connections to Army and Navy back East in the Patriot League in all other sports.
And when you think about it, there are some real possibilities to turn what some TV executives see as crap and turn it into something that proves the TV executives that they're full of crap.
Crazy?
Is it as crazy as Stanford and Cal joining the ACC, which would mean their Olympic sports would have to routinely fly commercial across the country to play in regular season competitions?
Is it as crazy as Stanford and Cal merging with the Mountain West, which would put them with a bunch of institutions like Wyoming and Colorado State that have nothing to do with Stanford or Cal institutionally or academically?
Think about it. It's not that crazy. Why shouldn't Cal and Stanford instead see this as an opportunity to jettison schools that are in no way like them, and instead band together with those who actually value the educations they have on offer?
Football
Although preserving the Pac 10 in some form is the goal, the Patriot League also offers some pointers if, for whatever reason, Washington State and Oregon State conclude they should join the Mountain West instead in all sports. (They could choose to join the Mountain West in all other sports, but keep football independent in the Pac football conference, too.)
If that were to happen, the Bears and Cardinal could continue to play at the FBS level as football independents, just like Army and Navy do, but with the rest of their prestigious and champion Olympic sports programs competing mostly regionally in this new Patriot League-like conference.
Say what you want about the Patriot League, but the Patriot League has always valued the academic part of Division I sports. They have always been small, and regional. And they've done things to ensure that their student-athletes are academically representative of the rest of their class. Their graduation rates and retention rates are always among the nation's top schools.
There are other similarities, too. Like the Patriot League and Ivy League, the Pac 12 has always had a culture of sponsoring huge numbers of sports. Sports teams, most of which cost money rather than generate money, are a part of the DNA of all three leagues.
Like Cal and Stanford, the schools of the Patriot League are on the record as saying that a world where their student-athletes are considered employees would likely cause them to stop sponsoring sports. This is probably also true at Stanford and Cal – Stanford sponsors 36 varsity teams alone.
But the Patriot League has also been a potential model for the West Coast Patriot League in terms of housing Army and Navy – they've allowed them to pursue their football goals in FBS while being a regional league in everything else. If for whatever reason the Pac 12 cannot continue to exist as a football conference, at least a regional-based Pac 10 conference for Olympic sports offers the chance of their football programs continuing independently.
A new type of Pac-10 could end up in a very interesting alignment with the Patriot League and Ivy League down the road as well. I can guarantee there would be no shortage of opportunities for home-and-homes with Harvard, Yale, Princeton, and other Patriot League members in all sorts of sports, much like the Patriot League and Ivy League play each other often. It's often overlooked, but there is a relationship between all these top universities that extends to athletics.
In the end, this is something that shouldn't be about something dying, but about a new opportunity to recreate college sports the way it should be.
Stanford and Cal can be what college athletics will be in the future, once the silliness of NIL goes by the wayside and the value of their actual college educations are taken into proper account by the supposed adults who know better. Stanford, Cal, and the schools of the Ivy and Patriot Leagues know that piddly NIL money is really just fool's gold compared to the ultimate value of a college education from one of these institutions.
Instead of a disaster, this could be the opportunity to restore sanity. And with two of the largest collegiate endowments on the planet, don't believe the hype. I like their chances.