After three weeks off taking on some very formidable foes at the FBS and FCS levels with a mixed bag of results, most of the Ohio Valley Conference teams jump into league play this weekend as the hunt for a postseason berth begins in earnest.
Six of the seven league teams will be in action on Saturday and three of those games being played with mark the beginning of conference play.
Murray State, which went 1-2 during the non-conference portion of the early season, is idle this week as they Racers prepare to open conference play Oct. 2 at home against Eastern Illinois. UT Martin travels to former OVC member Jacksonville State to end non-conference play.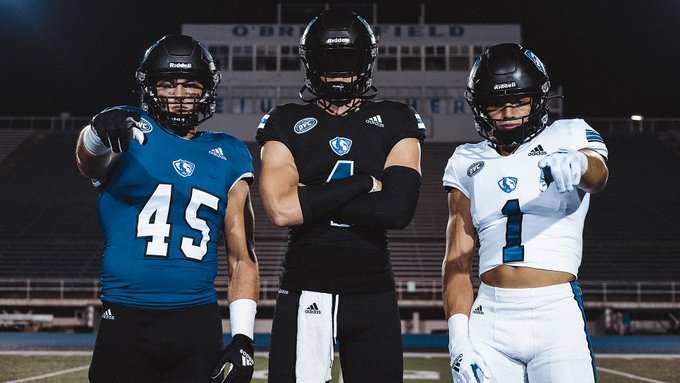 Eastern Illinois (0-0 OVC/0-4 Overall) at Tennessee Tech (0-0 OVC/0-3 Overall)
When: Sat. Sept 25 (1:30 p.m. CT)
Where: Tucker Stadium (16,500), Cookeville, Tenn.
TV/Streaming: ESPN+ (subscription req'd)
Radio: Hit Mix 88.9 FM (Charleston), KISS 98.5 FM (Cookeville)
First Meeting: 1975 (TTU 37, EIU 0)
All-Time Series: EIU leads 20-7
Last Meeting: Tennessee Tech 28, Eastern Illinois 20 (2021 spring)
Overview
While one streak is sure to end, another will surely continue Saturday when Eastern Illinois and Tennessee finish battling things out in Cookeville. Both teams will be looking for its first win of the 2021 season and it can't come at a more appropriate time as the conference season get underway.
While one conference loss would not eliminate either team from finishing the atop the league standings at season's end, starting off in hole will only add pressure the rest of the way.
Scouting Eastern Illinois
Could this be the week Eastern Illinois ends its losing streak? Only time will tell.
One thing is certain though: the Panthers have been playing respectable football this fall. That is indicated by the fact that three of their four losses have come by seven points or less.
Otto Kuhns (6-3, 205, Fr.) seems to be settling in nice for the Panthers at the quarterback position and is nearly what is certain to become the first of several milestones by the time his career in Charleston comes to an end.
After throwing for 168 yards in last week's loss to Illinois State, Kuhns increased his career total to 990 yards (seven touchdowns) and needs just 10 yards against the Golden Eagles to reach the 1,000-yard plateau in his young career.
He has completed 35 of his 73 pass attempts for 481 yards and two touchdowns this season. He has been intercepted three times.
Harrison Bey-Buie (5-10, 205, Fr., RB) continues to impress in his first collegiate season. He has carried 37 times this season for 129 yards (3.5 ypc) and scored a pair of touchdowns for the Panthers. Teammate Markenzy Pierre (5-11, 215, RS-Jr., RB), a transfer from Syracuse, has chipped in with 101 yards on 30 carries (3.4 ypc).
Robbie Lofton (6-3, 185, RS-Sr., WR) and Tyler Ringwood (6-2, 215, RS-Sr., WR) provide Kuhns with a pair of talented targets on the outside. Lofton has caught a team-high 13 passes for 114 yards and two TDs this season. His 13 receptions rank ninth in the league in that department. Lofton had three catches for 25 yards in the loss to the Redbirds last week to extend his streak to six straight games with at least one reception dating back to the spring season.
Ringwood, meanwhile, returned to the EIU lineup last week after missing two games with an injury. He had five catches for 116 yards in a loss to Indiana State to open the season. Despite missing two contests he has a team-high 133 receiving yards on eight catches this season. He is averaging 16.6 yards per catch and his 133 receiving yards ranks 10th in the OVC.
The EIU defense has been an active and impressive unit already this season. Four Panthers currently rank in the top 20 in the league in tackles.
Jordan Vincent (5-10, 185, Fr., DB) and Colin Bohanek (6-1, 210, Fr., LB) are leading the way the defensive side of the ball. Vincent has 29 (21 solo) tackles for the Panthers this season. Ten of those solo stops came against Dayton, a game the Panthers lost 17-10, two weeks ago. His 21 solo stops rank him among the national leaders in that department.
Bohanek, who was also impressive during the spring season, is now far behind. He has collected 28 (10 solo) tackles of his own and is one of 14 Panthers who have notched at least one tackle for loss already this season. Bohanek has 2.5 stops behind the line of scrimmage.
Jordan Miles (6-2, 210, Fr., LB) leads the team with 4.5 TFLs which are a part of his 16 (6 solo) total tackles on the year. Kaelin Drakeford (6-4, 185, Fr., S) and Jason Johnson (6-2, 200, So., LB) joined Bohanek with 2.5 tackles for loss with Drakeford being credited with 19 (12 solo) tackles and Johnson chipping in with 28 (15 solo) stops to tie with Bohanek for second on the team in total tackles.
Scouting Tennessee Tech
Tennessee Tech will be looking to snap an ominous streak The Golden Eagles dropped a 56-0 decision to Tennessee last weekend and have now gone nine quarters without scoring and have scored in just 10 of 12 periods played so far this season. Tech fell to Samford in the season opener
And the 4.7 points per game scored so far this season will not win very many football games.
One of the issues facing Tech is the instability at quarterback as three different players have already seen time at the position this season.
It appears Drew Martin (6-2, 201, RS-So., QB) will draw the starting assignment on Saturday against the Panthers. He came on in relief of Shanley Davis and Willie Miller in last week's loss to Tennessee and completed 10 of 14 passes for 93 yards and one interception in his first action of the season. Davis and Miller have both completed less than 50 percent of their passes on the season and Martin, according to multiple sources, will get his chance to take controls of the offense as the starter this week.
David Gist (5-11, 190, JR., DB) leads the Golden Eagles on the ground. He has carried 33 times for 119 yards (3.6 ypc) and has one touchdown to his credit. His 67 receiving yards out of the backfield are the second-most receiving yards on the team.
A troubling aspect though is that while Gist is averaging just 39.7 yards rushing per game, that amount to nearly all of TTU's rushing output on the season. As a team the Golden Eagles are averaging just 42.3 yards per game.
Quinton Cross (5-11, 175, RS-So., WR) is the team's leading pass catcher. He has caught 15 passes through the first three games of the season and has those have gone for 167 yards.
Seth Carlisle (6-0, 225, Jr., LB) and Jamal Boyd (6-0, 190, So., DB) are pacing the Golden Eagles on defense. Carlisle leads the way with 23 (7 solo) tackles while Boyd has added 21 (8 solo) tackles
Fearless Prediction: Eastern Illinois 21, Tennessee Tech 7
Tennessee State (0-0 OVC/1-2 Overall) at Southeast Missouri (0-0 OVC/0-3 Overall)
When: Sat. Sept. 25 (2 p.m. CT)
Where: Houck Field (11,015), Cape Girardeau, Mo.
TV/Streaming: ESPN+ (subscription req'd)
Radio: WPRT 102.1-FM (Nashville), Real Rock 99.3 FM (Cape Girardeau)
First Meeting: 1991 (SEMO 37, TSU 34)
All-Times Series: Series tied 14-14
Last Meeting: 2021 (SEMO 45, TSU 23)
Overview
Ohio Valley Conference play gets underway Saturday in Cape Girardeau. And Southeast Missouri is hoping to deliver a victory to the fans on hand as part of Family Weekend at the school.
It will also mark the second time SEMO and Tennessee State have met on the gridiron in 167 days. The two schools squared off in finale to end the strange spring season earlier this year. The Redhawks won that game 46-23 in Nashville to tie the all-time series between the two schools at 14 wins each.
Scouting Tennessee State
The hype surrounding the arrival of NFL great Eddie George as coach at Tennessee State reached a crescendo when his time won for the first time since becoming coach with its impressive 41-7 win over Kentucky State. The next step in the logical progression is to look forward to his first conference win.
It could be a challenge to achieve that goal on Saturday against the Redhawks. But, with the optimism and confidence gained in getting the first win under their collective belts, anything is possible.
Geremy Hickbottom paced the Tigers to the win over KSU. He finished the day with four touchdowns, including one on a 12-yard run. He also threw for 264 yards. Teammate Devon Starling added a season-high 144 rushing yards and averaged 6.2 yards per carry against the out-manned Thorobreds.
Tight end Rodell Rahmann and wide receiver Dayton Johnson caught touchdown passes from Hickbottom in the win
The TSU defense held Kentucky State to just 132 yards of offense on the day and linebacker Jahsun Bryant led the Tigers with five total tackles on the afternoon.
Scouting SEMO
SEMO has one of the toughest non-conference schedules in the nation this season. And it showed.
The Redhawks went 0-3 through the first three games which saw then lose to No.7 Southern Illinois, No. 1, and defending FCS champion, Sam Houston State and SEC member Missouri.
During the OVC Media Day earlier this year Tom Matukewicz, the SEMO coach, said his team has enough talent to run the table during conference play and now he gets a chance to make that prediction begin to come to fruition.
SEMO is not without some weapons on offense and that showed in the loss to Missouri last weekend as the Redhawks scored 21 points in the final quarter and outscored the Tigers 28-21 in the second half to make things close.
Transfer quarterback CJ Ogbonna (6-2, 215, Jr.) has shown flashes of brilliance at running the SEMO offense and has completed 29 of 60 passes for 268 and a pair of touchdowns (2 interceptions). He has also rushed the ball 27 times for 115 yards (4.3 ypc) and ranks second on the team in rushing through the first three games of the season.
Geno Hess (5-8, 209, Sr., RB) is leading the way in rushing with 196 yards on 46 carries (4.3 ypc) for the Redhawks and has scored two touchdowns. Shamenski Rucker (5-10, 175, So., RB) stepped in for Zion Custis, who suddenly left the team and entered the transfer portal after the first two games and responded by scoring two touchdowns in the fourth quarter last week against Missouri and finished the game with 48 yards on just seven carries and the first two touchdowns of his SEMO career.
Aaron Alston (6-4, 210, Sr. WR) and Terrell Jester (6-0, 190, So., WR) have both caught six passes for the Redhawks this season and have tallied 99 and 80 yards, respectively. Both are a threat to bust plays wide open as shown by Alston's 16.6 yards per catch and the 13.3 yard per catch being averaged by Jester.
Lawrence Johnson (6-0, 194, Sr., DB), Jacob Morrissey (6-0, 205, So., LB) and Bryce Norman (6-0, 220, Fr., LB) are all averaging at least four total tackles per game this season for SEMO. Johnson has logged 19 (12 solo) tackles and Morrissey, who has six total tackles in the loss at Sam Houston State, is checking in with 17 (11 solo) tackles of his own. Included in that tally are a team-best three TFLs.
Norman, meanwhile, has 12 (5 solo) tackles, including 2.5 tackles for loss. Tyler Nelome (6-3, 180, So., DB), all against Missouri last week, and Ty Leonard (6-0, 170, Jr., DB) both have 10 total tackles on the year.
Fearless Prediction: SEMO 42, Tennessee State 20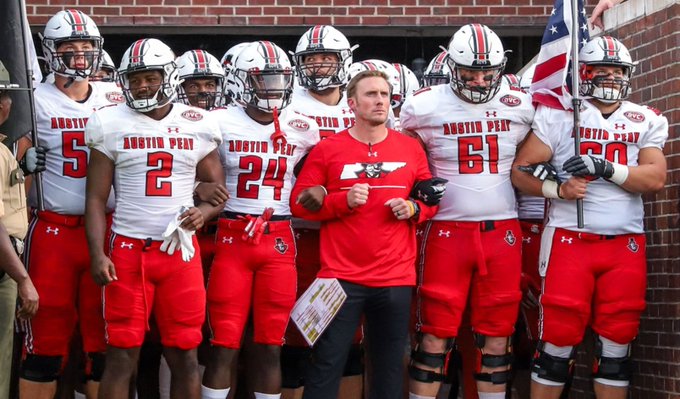 Austin Peay (0-0 OVC/2-1 Overall) at Eastern Kentucky (0-0 AQ7/1-2 Overall)
When: Sat. Sept. 25 (2 p.m. ET)
Where: Roy Kidd Stadium (20,000), Richmond, Kent.
TV/Streaming: ESPN+ (subscription req'd)
Radio: ESPN 104.1 FM (Clarksville), WCYO 100.7 FM (Richmond)
First Meeting: 1959 (EKU 21, APSU 7)
All-Time Series: Eastern Kentucky leads 46-6
Last Meeting: Austin Peay 28, Eastern Kentucky 21 (2019)
Overview
Austin Peay is looking to do something never before done in the history of football at the school: win back-to-back games against Eastern Kentucky.
The Govs have, however, won two of the last three meetings against the Colonels. And both of those triumphs have come on EKU's home field so Scotty Walden's crew must feel pretty good about their chances heading into the contest against the former Ohio Valley Conference foe. The two schools will resume their rivalry in 2022 after APSU announced last week it will be leaving the OVC next July to join the ASUN/AQ7.
An APSU win would also give the Govs their first 3-1 start to a season since 2007.
Scouting Austin Peay
Austin Peay has been impressive in each of their two wins this season and are being led by a number of standouts on both sides of the ball.
Draylen Ellis (6-1, 175, So., QB), the OVC freshman of the year during the spring season and this year's co-offensive preseason player of the year, is off to a solid start this fall. He has completed 67 of 109 passes for 898 yards and has thrown for eight touchdowns while being picked off just twice. Both of those interceptions came in the season opener against nationally ranked Chattanooga in a game the Govs won 30-20.
Behind the play of Ellis at quarterback the Govs are averaging 321 yards per game through the air and 35.3 points per game. That's not surprising with the likes of veteran Baniko Hartley (6-1, 181, Grad., WR) and the emergence of freshman Drae McCray (5-8, 176, WR) on the receiving end.
Hartley has caught 13 passes for 268 yards through the first three games and is averaging 20.6 yards per catch. He has scored three touchdowns on the season. He is closing in on 2,000 receiving yards for his career at the school. He needs just 324 yards to reach that milestone. McCray, meanwhile, has a team-high 16 receptions and is right on Hartley's heels with 260 yards (16.2 yards per catch) of his own and one touchdown.
The running game is averaging 142.3 yards per game is being led by Ahmaad Tanner (6-0, 205, Grad., RB) who has rushed for 258 yards on 54 carries (4.8 ypc) and two touchdowns.
The APSU defense has also been playing at a high level this season has six players who have already tallied at least 12 total tackles through the first three games.
Koby Perry (6-0, 174, Grad., DB) is leading the way for that unit with 26 (18 solo) tackles already this season. Troy Henderson (5-11, 222, Grad., LB) and Shamari Simmons (5-11, 197, Jr., SS) both have registered 18 tackles this season for the Govs. Kordell Jackson (5-10, 185, Grad., DB), the OVC preseason defensive player of the year, and Kory Chapman (5-10, 182, So., FS) both have tallied 16 total tackles heading into Saturday's game against the Colonels.
Jack McDonald (6-0, 210, Grad.), another talented linebacker, continues his solid play over the past three seasons for Austin Peay.
McDonald has already posted 12 (6 solo) tackles on the year and now has 200 total tackles since the start of the 2019 season. Only Jackson Hankey (North Dakota State) and Ty Harris (Western Carolina) have more tackles during that span. Hankey has tallied 212 tackles for the Bison while Harris has posted 211 stops.
While the offense and defense have both been playing well this season for the Govs, opposing defenses cannot sleep on the special teams unit for the Govs.
Kam Thomas (5-7, 173, Fr.) is averaging 23.7 yards on three kickoff returns and has returned 10 punts for an average of 10.2 yards.
Scouting Eastern Kentucky
While APSU has been efficient whether running or passing the football, the same cannot be said of Eastern Kentucky. And that could prove costly for the Colonels.
Parker McKinney (6-3, 208, RS-So., QB) is accounting for 76 percent of his team's offense this season and EKU clearly needs to get increased production for other areas to help take some of the load off the talented signal caller.
McKinney came off the bench to spark EKU to its last win in the series against the Govs back in 2018. He completed seven of eight passes and the game-winning touchdown with 4:29 remaining in the game to propel EKU to a 17-13 win.
This season McKinney has completed 64 of 98 passes for 567 yards and two touchdowns (3 interceptions). He has also carried the ball 27 times for 103 yards (3.8 ypc) and ranks second on the team in rushing. He is approaching 4,000 career passing yards and will likely surpass mark on Saturday against the Govs.
McKinney has played in 22 games so far in his EKU career and has thrown for 3,909 yards (25 TDs, 18 interceptions) and needs just 92 yards this weekend to pass the 4,000-yard plateau,
Da'joun Hewitt (5-10, 205, RS-Fr., RB) tops the team while carrying the ball. He has rushed 33 times for 115 yards (3.5 ypc) and has scored four of EKU's six offensive touchdowns through the first three games.
McKinney's favorite targets so far this season have been Matt Wilcox (5-10, 185, Sr., WR) and Jaden Smith (5-10, 180, Fr., WR) who have combined for 29 catches and 258 yards. Wilcox is leading that tandem in both receptions (16) and yards (136). Smith, meanwhile, has grabbed 13 passes for 122 yards.
The Colonels are being led on defense this season by a trio of talented linebackers in the form of Kyle Bailey (6-0, 215, Sr.), Matthew Jackson (6-2, 205, RS-Jr.) and Eli Hairston (6-3, 230, So.). Bailey leads the team with 26 (19 solo) tackles and Jackson is not far behind with 23 (15 solo) tackles of his own.
Fearless Prediction: Austin Peay 24, Eastern Kentucky 14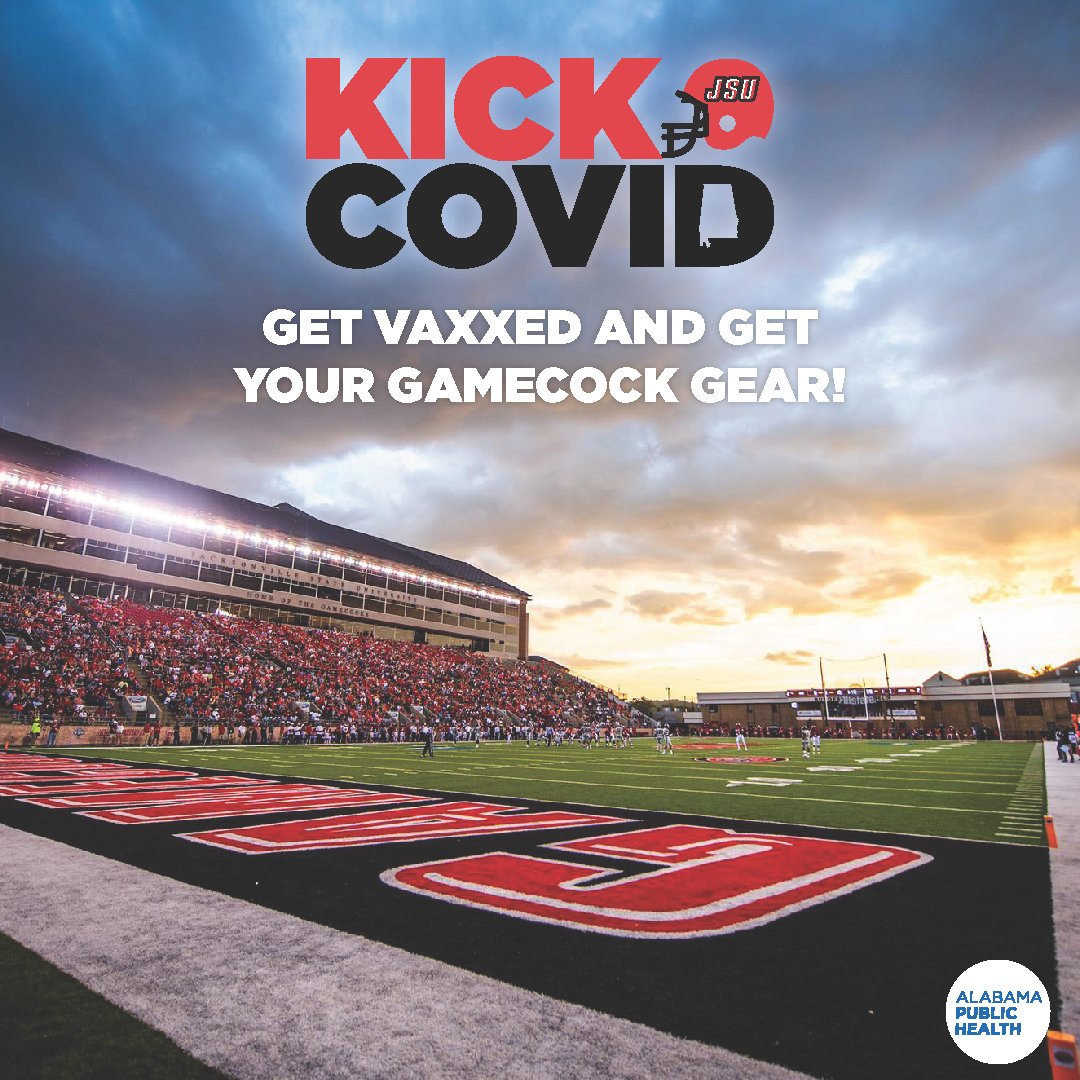 UT Martin (0-0 OVC/2-1 Overall) at Jacksonville State (0-0 AQ7/2-1 Overall)
When: Sat. Sept. 25 (3 p.m. ET)
Where: Burgess-Snow Field at JSU Stadium (24,000), Jacksonville, Ala.
TV/Streaming: ESPN+ (subscription req'd)
Radio: WCMT1410 AM/100.5 FM (Martin), WLJS 91.9 FM (Jacksonville)
First Meeting: 1967 (UTM 38, JSU 0)
All-Time Series: JSU leads 34-8
Last Meeting: JSU 37, UTM 20 (spring 2021)
Overview
The game may lack the significance of past seasons but make no mistake, the outcome of Saturday's game between former OVC rivals UT Martin and Jacksonville State still has plenty of things important to how the rest of the 2021 season unfolds.
And both teams had different paths to winning the last time out.
Jacksonville State, still basking in the glory of its stunning upset of Florida State on a Hail Mary to end the game, struggled to defeat North Alabama a week ago. UTM, meanwhile, rallied from an early deficit to easily defeat Samford and enters this weekend's game with a ton of optimism.
Scouting The Skyhawks
UT Martin looks to end the non-conference portion of the schedule on a high not with a win over former conference foe Jacksonville State and enter conference play on a high note when the Skyhawks tangle with preseason conference favorite Murray State in two weeks at home against the Racers.
But UTM can ill afford to look past the task at home against the Gamecocks who have long dominated the Skyhawks in the long series between the two schools.
Keon Howard (6-1, 215, Grad., QB) leads the Skyhawks in passing and is second on the team in rushing and has the team operating at a high level on offense through the first three games of the season. The 27 points per game this season leads all OVC teams in that department. UTM also leads the league in several statistical categories including total offense (432.5) and rushing offense (220.5). The 212 yards per game passing ranks second in the nation.
Howard, the reigning OVC offensive player of the week two weeks running, has completed 38 of 73 passes for 424 yards and three touchdowns (4 interceptions). He has also rushed 28 times for 110 yards (3.9 ypc) and scored three touchdowns. His six total touchdowns tops all OVC players and is good for sixth in the NCAA this season.
Howard is not alone in rushing the ball with efficiency. Peyton Logan (5-8, 190, Sr., RB) has carried 16 times for 122 (7.6 ypc). Both Logan (fourth) and Howard (fifth) rank in the top five in the league in rushing this season. Behind the play of the two standouts UTM is currently 15th in the nation in rushing with an average of 220.5 yards per game.
Logan also leads the team in receiving with 122 yards on six catches, including a pair of touchdowns on receptions that covered 60 and 51 yards against Samford earlier this season.
Colton Dowell (6-3, 205, RS-Jr., WR) is right behind Logan in receiving with 121 yards on a team-high eight catches.
Deven Sims (6-2, 200, Rs-Jr., FS) is pacing a trio of standout defenders who have at least 10 total tackles through the first three games for a team that ranks first in the nation in rushing defense. Sims has 15 (8 solo) tackles, while D'Carrious Stephens (6-0, 225, Grad., LB) and John Ford (6-3, 230, Grad,), another linebacker have added 13 and 10 stops of their own, respectively.
Stephens was selected as the OVC defensive player of the week after recording five total tackles, including 1.5 tackles for loss, and an interception in last week's win over Samford.
Scouting the Gamecocks
Zerrick Cooper (6-3, 217, RS-Sr., QB) leads the JSU offense. He has completed just 35 of 73 passes for 328 yards and two touchdowns and has added 61 yards on 23 rushes (2.7 ypc), which ranks second on the team in that department.
Josh Samuel (5-11, 215, RS, Jr.) is the team's leading rusher with 153 yards on 32 carries (4.8 ypc) and has found the end zone once on the season so far.
P.J. Wells (6-3, 190, RS-Jr., WR) and Michael Pettway (5-10, 170, RS-Fr., WR) have combined for 18 catches and 251 yards this season. Wells leads the team with 146 yards on seven receptions and Pettway tops the team with 11 receptions for 105 yards. Both are looking for their first touchdown of the season.
Teammate Damond Philyaw-Johnson (6-2, 170, RS-Jr.,) another wide receiver, has caught three passes for 68 yards on the year. It was his catch against Florida State that covered 59 yards as time expired to stun the Seminoles and giving JSU the biggest win in school history earlier this season.
JSU is being led on defense by Marshall Clark (6-0, 210, RS-So., LB) and DJ Coleman (6-6, 245, JR., DE) who both have 20 total tackles this season. Clark has tallied eight solo stops while Coleman has six. The talented lineman also leads the team with three tackles for loss, including a team-best two sacks. Markail Benton (6-2, 230, RS-Jr., LB) has chipped in with 17 (9 solo) tackles for the Gamecocks.
Fearless Prediction: UT Martin 21, Jacksonville State 20
A native of Bismarck, N.D., Ray is a graduate of North Dakota State University where he began studying athletic training and served as a student trainer for several Bison teams including swimming, wrestling and baseball and was a trainer at the 1979 NCAA national track and field championship meet at the University of Illinois. Ray later worked in the sports information office at NDSU. Following his graduation from NDSU he spent five years in the sports information office at Missouri Western State University and one year in the sports information at Georgia Tech. He has nearly 40 years of writing experience as a sports editor at several newspapers and has received numerous awards for his writing over the years. A noted sports historian, Ray is currently an assistant editor at Amateur Wrestling News.