As we come to the last week of the season, the path to determine the Southern Conference champion is as easy as it gets. East Tennessee State hosts Mercer. The winner of the game wins the conference. If East Tennessee State wins, Mercer, Chattanooga and VMI are all firmly on the bubble – provided Chattanooga and VMI win this weekend. If Mercer wins, East Tennessee State would still slot into the field and Chattanooga and VMI still remain on the bubble.
Samford held a 42-35 halftime lead on FBS Florida. But the Gators outscored them 35-10 in the second half as the Bulldogs ran out of gas. Liam Welch accounted for 465 yards and five touchdowns in the loss.
The Citadel stopped a two point conversion in overtime to secure a 45-44 victory over Wofford. Jaylan Adams threw two touchdowns on only nine pass attempts in the game. The two teams combined for 104 rushing attempts and 21 passes.
VMI came down out of bounds on a would be game winning touchdown on fourth down on their final possession. Furman held on for the 37-31 win. Ryan Miller had five catches for 132 yards and a touchdown. For the Keydets, Michael Jackson was a smooth criminal with 13 catches for 177 yards and three touchdowns.
Jacob Saylors and Quay Holmes both went over 200 yards and scored three touchdowns each in East Tennessee State's 56-35 win over Western Carolina. Rogan Wells threw for 385 yards and four first half touchdowns in the loss.
Mercer forced five Chattanooga turnovers in a 10-6 win to stay alive for the Conference title. The victorious Bears managed only 163 total yards but allowed the Mocs just 285 of their own yards.
Last Week: 3-2, Season: 40-17
Wofford at FBS North Carolina (ACC) Saturday November 20, 12:00 pm, ACC RSNs, ESPN3
Wofford finished its conference schedule without a win. The Terriers struggled mightily this year. Their opening weekend win against Elon feels like it was years ago at this point. If not for a late field goal miss by Elon in that game, the Terriers would be staring at an 0-11 season. In four of their games the Terriers lost by one score or less. But they didn't have the offense to prevail. This weekend they head to Chapel Hill to play an FBS opponent.
The season will end with a thud for Wofford. It will be interesting to see how they handle their offseason after such a dismal year.
Fearless Prediction: North Carolina 55, Wofford 3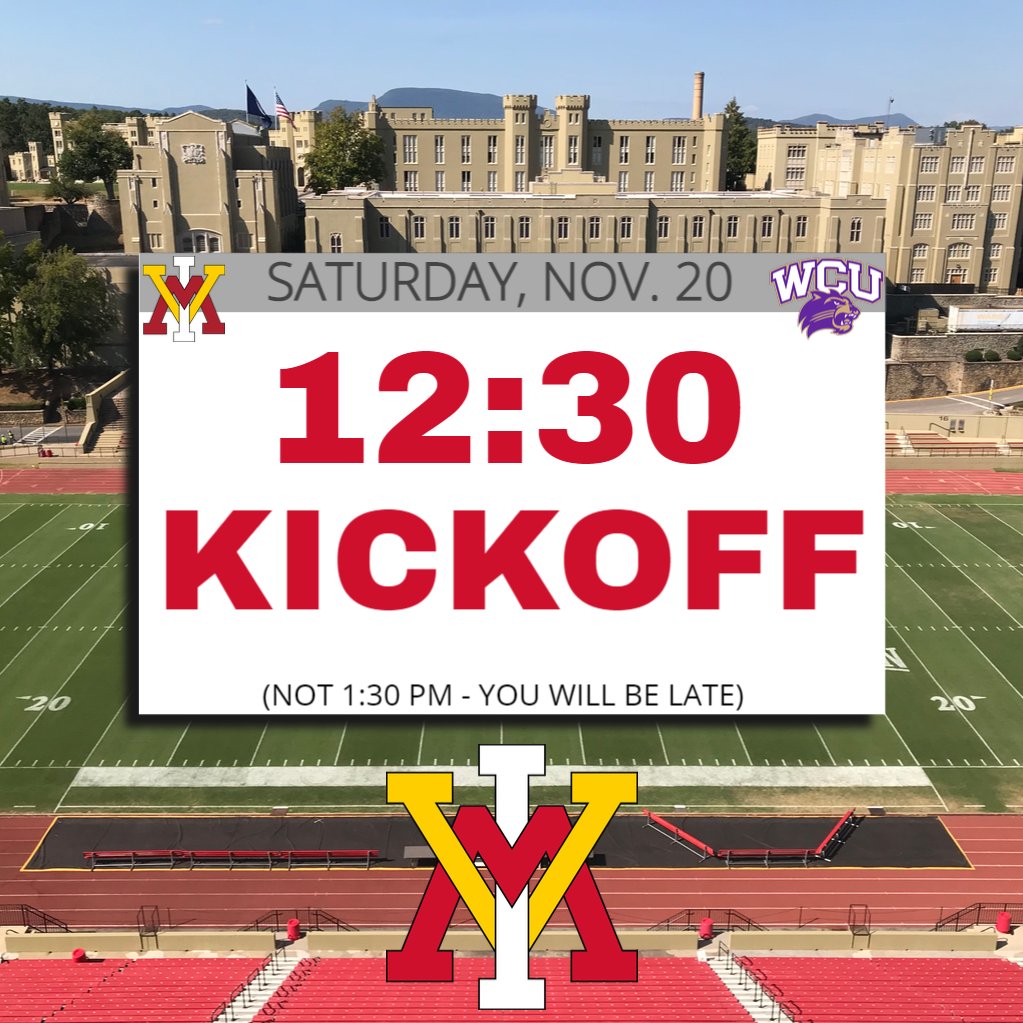 Western Carolina at VMI Saturday November 20, 12:30 pm, ESPN+
Western Carolina's final record will make the season look like a failure. But with a three game win streak that was just ended last week, the Catamounts showed some progress, at least on the offensive side of the ball. Coach Kerwin Bell is in his first season at the helm, but the tide could be turning to make WCU a contender in the next couple years. Clearly, Bell needs to work on upgrading the defense. While the Catamounts score a respectable 30 points per game, they allow a ridiculous 43 a game on defense. While Rogan Wells will graduate, Carlos Davis will be ready to take over at quarterback. But the Catamounts have one more game to finish off the season. They'll look to outscore VMI and end the year on a high note.
VMI is sitting squarely on the playoff bubble as we enter the last week of the season. The Keydets faltered against Furman last week, losing by six despite a huge game by Seth Morgan and Michael Jackson. A win last week coupled with a win this week would most likely have found the Keydets in the field. A win this week is required, but it still may not be enough. They'll be scoreboard watching and then nervously waiting on Sunday afternoon to see if their name is called. Morgan has gotten hot at the right time, having thrown for over 400 yards in two of the last three games.
The Keydets must have this game and they are playing at home. Look for a lot of points to be scored, but VMI will come out on top.
Fearless Prediction: VMI 52, Western Carolina 42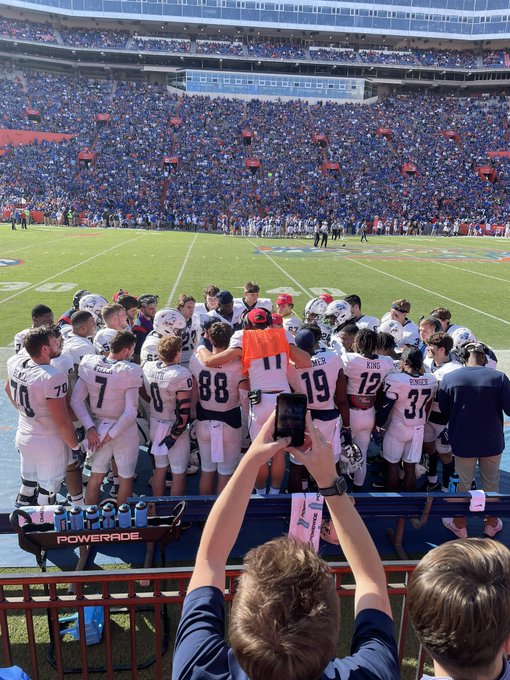 Furman at Samford, Saturday November 20, 1:00 pm, ESPN+
Furman has been middling all season, which brings them to the last week of the season 5-5. They won their first two, then lost the next two, followed by two wins and three losses before winning last week. Continuing the theme of middling, the Paladins score 22.6 points per game and allow 22.5 points per game. Tight end Ryan Miller deserves some spotlight. He has 41 catches (18 more than anyone else on the team) for 684 yards (427 more than anyone else on the team) and six touchdowns (four more than anyone else on the team). Miller should be the SoCon first team tight end at the end of the season.
Samford hung with Florida for three quarters last week, even leading at the half. Eventually Florida pulled away but it was a strong offensive showing for the Bulldogs. Liam Welch accounted for 465 yards of offense and five touchdowns. But the lack of defense and untimely turnovers kept Samford from a more successful season. Samford has been a high octane offense, low octane defense for the last number of years. If this team wants to take the next step, they have to find more balance.
Samford should be able to outscore Furman this weekend. Take the Bulldogs.
Fearless Prediction: Samford 48, Furman 37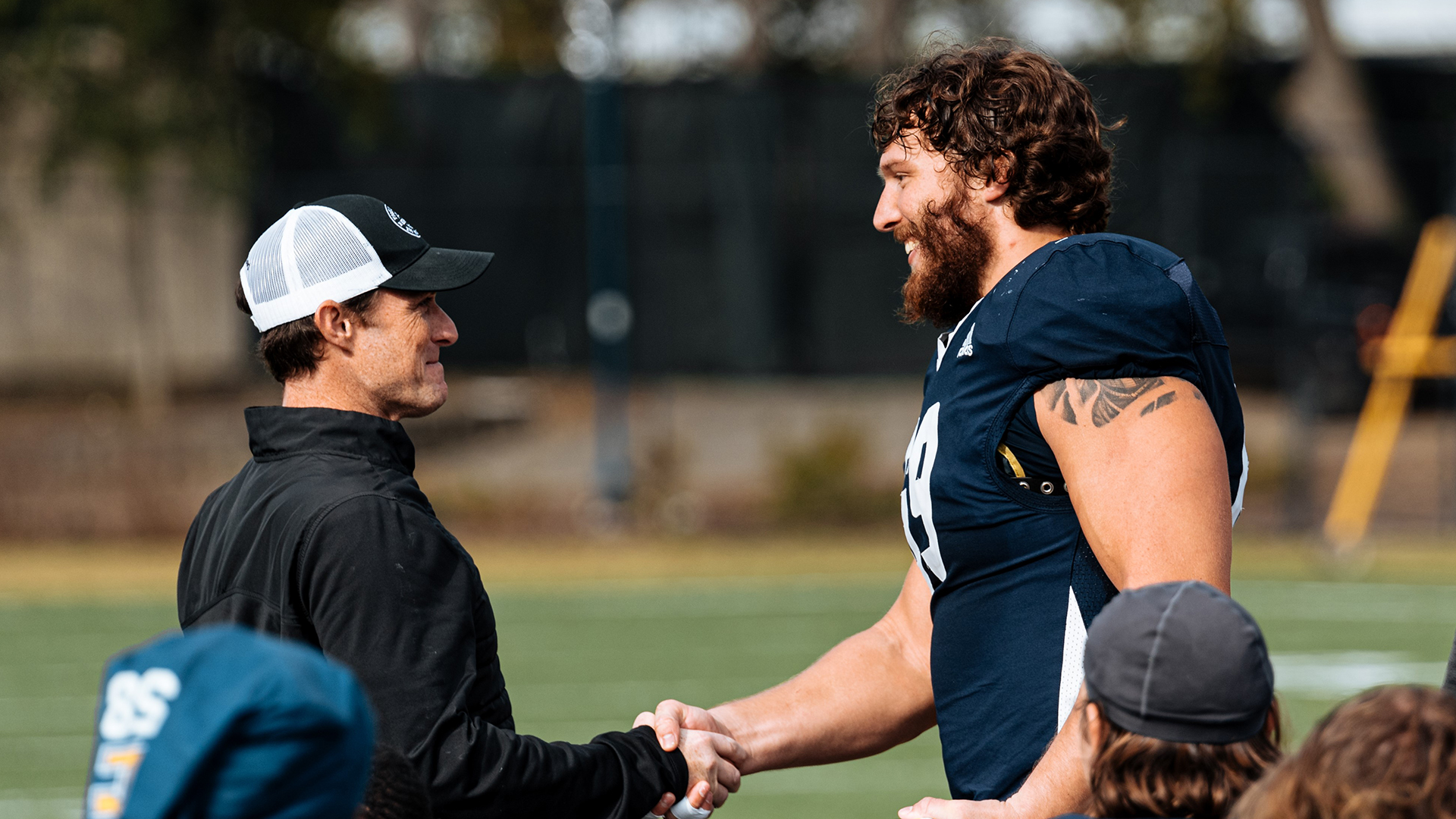 The Citadel at Chattanooga, Saturday November 20, 1:30 pm, ESPN+
The Citadel has been relegated to playing spoiler again this year. Their win over VMI earlier in the season will most likely keep the Keydets out of the playoffs. If they pick up a win this weekend, the Bulldogs will keep Chattanooga from a potential playoff bid. Last week The Citadel broke a five game losing streak with a 2point conversion stop in overtime to secure a win over Wofford. As we have discussed before, The Bulldogs would be wise to focus on improving the defensive side of the ball. This season they have given up 432 yards and 36 points per game. Offensively, the Bulldogs are about average, but next year they should take a step forward. Jaylan Adams has done a decent job at quarterback.
Chattanooga needs a win to keep their playoff hopes alive. Had they won last week, this game would have been their opportunity to win the conference. However the Mocs turned the ball over 5 times and despite allowing just 163 yards lost 10-6. A win wont guarantee the Mocs a bid. Their loss in the opening weekend of the season to Austin Peay is one that will hurt them. 7-4 is a record that will get a lot of consideration, and the Mocs did beat ETSU, a game which may be the only FCS loss ETSU has. So for Chattanooga, its win and wait. The Mocs do it with defense and a solid run game. Defensively they are allowing just 16.7 points per game. On offense, Aylim Ford averages just under 100 yards per game and has nine touchdowns. Tyrell Price has added eight touchdowns. Both backs average over five yards per carry.
Chattanooga is at home and will be fighting for their playoff lives. Take the Mocs
Fearless Prediction: Chattanooga 20, The Citadel 13
#21 Mercer at #8 East Tennessee State, Saturday November 20, 1:00pm, ESPN3
Mercer willed their way to a home win last week to keep their conference title and playoff hopes alive. The Bears have a simple recipe: win the game, win the conference. If they lose, Mercer will be on the bubble. It may be difficult for the Bears to be included with a loss as their FCS record will be just 6-2. Six DI wins will not be enough for Mercer in my opinion. The overall numbers are not spectacular for Mercer, but they have been able to do enough to win games. Defensively they only allow 316 yards per game. Their 53 tackles for loss is a solid number over nine games. The Bears run for 216 yards per game.
East Tennessee State is going to the playoffs regardless of their result this week. But a win gives them the conference title and most likely finds the Buccaneers seeded. Last week, the Bucs flexed their run game muscle. Both Jacob Saylors and Quay Holmes went over 200 yards and each scored three touchdowns. Overall ETSU runs for 248 yards per game, led by the duo mentioned above. On the season, Saylors and Holmes have combined for 2231 yards and 25 touchdowns. Tyler Riddell doesn't have eye popping yardage numbers in the pass game but he has 13 touchdown passes and just three interceptions.
This is the biggest game of the season in the SoCon. The winner wins the title. Its that simple. Both teams will look to run the ball. But East Tennessee State is heads and shoulders above Mercer running the ball. Expect the Buccaneers to come away with the win and a seed.
Fearless Prediction: East Tennessee State 27, Mercer 24
Jamie is a proud 2002 graduate of James Madison University. He's witnessed the growth of the program from no one in the stands in 1998, to the hiring of Mickey Matthews, to the 2004 National Championship, to the 2008 team, to the struggles in the early 2010s, and finally the rebuild under Mike Houston. He also allegedly really enjoys Washington, DC-based Stanley Cup winners.
Reach him at: