Southland Game of the Week
GAME PREVIEW: #14 Southeastern Louisiana vs #25 Nicholls
When: Saturday, October 9 at 12p.m.CST
Where: Guidry Stadium; Thibodaux, Louisiana
TV/Streaming: ESPN+
Frank Scelfo led the Lions to a 4-3 record in the spring of 2021. The Lions finished the unique spring season ranked No. 20 in the Stats Perform FCS Top 25 and No. 21 in the AFCA Coaches FCS Top 25. Under Scelfo's tutelage, senior quarterback Cole Kelley won the Walter Payton Award – the Heisman Trophy of the FCS – as the nation's best offensive player and was a consensus All-American choice. Kelley was joined on the Stats Perform All-America team by junior defensive back Ferlando Jordan, marking Jordan's second straight year to earn All-America recognition.

Tim Rebowe is in his seventh season as head coach of the Nicholls State Colonels. In his six years at the helm, Rebowe has turned the Colonels into a championship-caliber program by leading Nicholls to back-to-back Southland Conference titles and three consecutive appearances in the FCS playoffs – both firsts in school history. The Colonels climbed into the rankings in 2017 for the first time in 10 years and have been a mainstay in the Top 25 ever since.
Southeastern Lions (3-1, 1-0 in Southland)
Cole Kelley is among the national leaders in every passing category, having thrown for 1,593 yards, 13 touchdowns and four interceptions on 135-of-182 passing (74.2 % completion percentage). Kelley has connected with 15 different receivers through the first four games with Austin Mitchell (24 receptions, 323 yards, 3 TDs) and C.J. Turner (22 receptions, 373 yards, 4 TDs) leading the way. Turner (196 receptions, 2,594 yards, 18 TDs) and Mitchell (138 receptions, 2,288 yards, 20 TDs) are two of 13 active FCS players with over 2,000 career receiving yards, ranking fifth and sixth, respectively, among active FCS players in that category.
Nicholls Colonels (2-2, 1-0 in Southland)
Nicholls got off to a fast start against Houston Baptist last Saturday by scoring 21 points in the first quarter while holding the Huskies to just 18 yards of total offense en route to their first Southland victory of the season, 48-17 over the Huskies. This victory was significant for Colonels head coach Tim Rebowe – he earned a school-record 40th win, passing the late Sonny Jackson. The Colonels offense got off to a hot start behind the rushing attack, spearheaded by senior quarterback Lindsey Scott Jr. and junior running back Julien Gums – they ended the first period with a combined 170 rushing yards on just 12 carries. Gums rushed for two scores while Scott added one of his own.
Fearless Prediction
The Colonels will win a close game, setting the stage for a pivotal game with Incarnate Word next week.
Nicholls 38 Southeastern 37
Western Athletic Conference Game of the Week
GAME PREVIEW: Abilene Christian vs Eastern Kentucky
When: Saturday, October 9 at 5p.m. CST
Where: Roy Kidd Stadium; Richmond, Kentucky
TV/Streaming: ESPN+
Adam Dorrel is in his fifth season as the 20th head coach in Abilene Christian football history. Hired on Dec. 19, 2016, as a three-time AFCA DII Coach of the year at Northwest Missouri State University, Dorrel has an overall collegiate head coaching record of 93-36 through 10 seasons. The 2020 Wildcats were one of only 15 Football Championship Subdivision (FCS) teams to play a fall schedule, and postseason All-Southland Conference awards later were presented to two of Dorrel's players – freshman running back Jermiah Dobbins and junior defensive tackle Quent Titre. Dorrel has mentored 13 All-Southland Conference honorees during his tenure, a list that includes 2019 FCS All-America linebacker Jeremiah Chambers.
Eastern Kentucky head coach Walt Wells is a familiar name. Wells served as an assistant under legendary EKU Head Coach Roy Kidd from 1997 to 2002 and was an assistant again with the Colonels in 2015. Wells was hired as the 15th head coach in program history on Dec. 9, 2019.
In his first season, the Colonels faced one of the toughest schedules in program history. Among the nine games in the fall of 2020 were three contests against FBS teams and two games against a team ranked among the top-25 in the FCS.
Abilene Christian Wildcats (3-2, 1-0 in WAC)
Abilene Christian twice took two-touchdown leads in the first half, only to have Central Arkansas roar back with four scores of its own in the second to take a 42-21 win Saturday night at Wildcat Stadium. Wildcat redshirt freshman quarterback Stone Earle threw for 215 yards and two touchdown passes and was his team's leading rusher with 49 yards on nine carries. The win snapped Abilene Christian's three-game winning streak, but the game saw junior wide receiver Kobe Clark move past Arthur Culpepper, who starred from 1983-86, and into fourth place on the Wildcat career receiving list with 169 catches.
Eastern Kentucky Colonels (3-2, 0-0 in Atlantic Sun)
Eastern Kentucky used a suffocating defense and balanced offensive attack to earn a 20-3 victory over Tarleton at Roy Kidd Stadium last Saturday afternoon. Matt Jackson led the Colonel defense with 10 tackles, while Kyle Bailey added seven stops. Offensively, Da'Joun Hewitt paced the rushing attack with 119 yards on 26 carries. Parker McKinney completed 12 passes for 157 yards and added 67 rushing yards and a touchdown on the ground. Eastern Kentucky allowed a season-low 237 yards of total offense and became the first team to hold Tarleton to single digits since McNeese State in the 2016 season-opener, snapping a streak of 59 consecutive games for the Texans with at least 10 points scored.
Fearless Prediction
The Colonels will win this game and prove to be legitimate in the WAC/ASUN Challenge.
EKU 24 Abilene Christian 20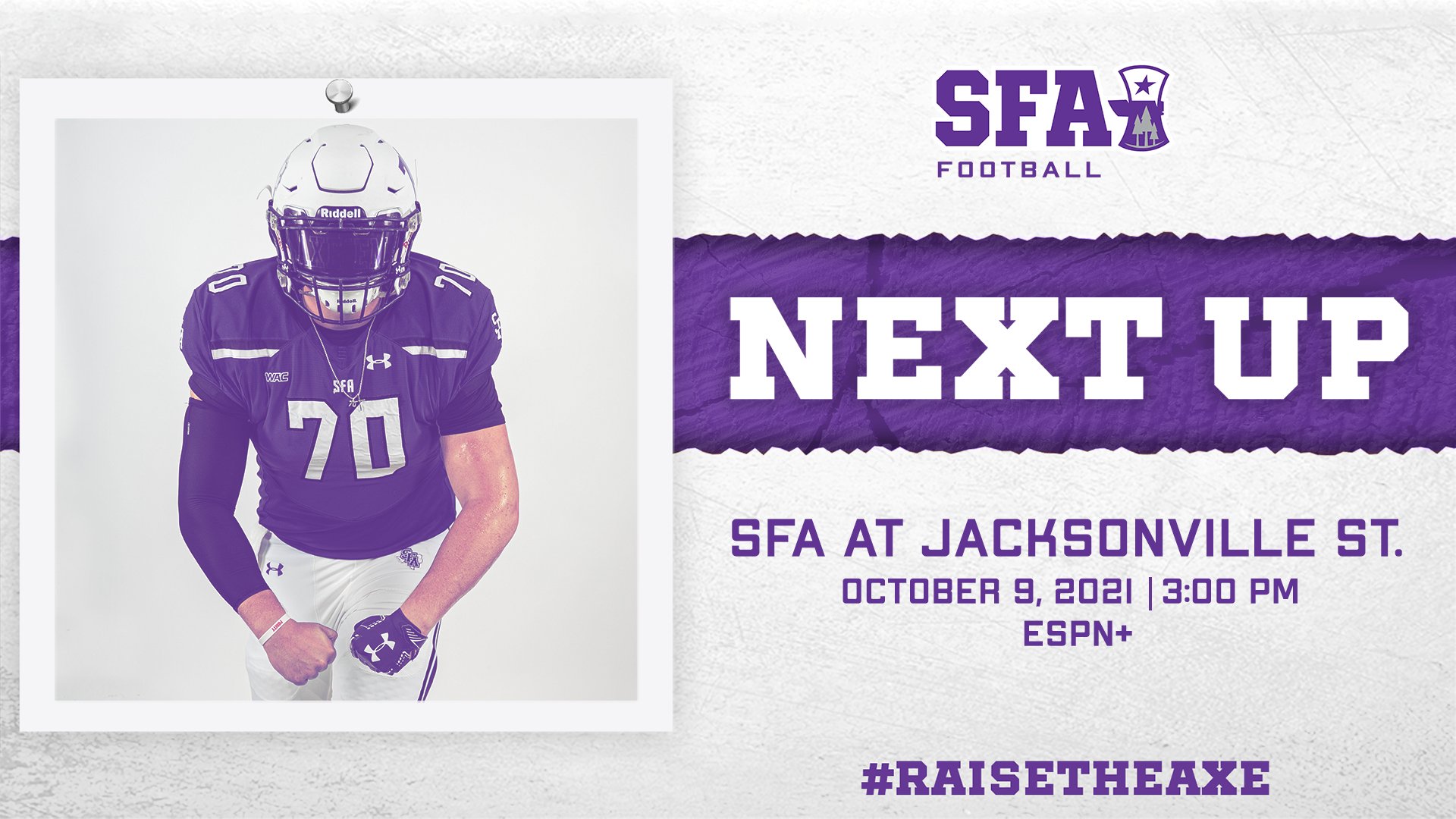 Other games of interest
Lamar (2-2) at #1 Sam Houston (4-0), 2pm CST, ESPN+
Lamar is in rebuilding mode. Sam Houston is on its way back to Frisco.
Sam Houston 52 Lamar 0
Dixie State (0-4) at #6 Montana (3-1), 2pm CST, ESPN+
Montana lost a heartbreaker to Eastern Washington on ESPN2. Dixie State is staring at a winless season.
Montana 48 Dixie State 0
#23 Stephen F. Austin (3-2) at #24 Jacksonville State (2-3), 3pm CST, ESPN+
SFA came within a field goal of upsetting No. 1 Sam Houston. JSU has fallen apart since upsetting Florida State.
SFA 24 JSU 13
Northwestern State (0-4) at Houston Baptist (0-4), 6pm CST, ESPN3
On paper this doesn't seem like much of a game. Both teams desperately need a win.
Northwestern State 34 HBU 30
Rob Butler is a lifelong Texas A&M football fan – his family is full of A&M graduates. He graduated from Lamar University in Beaumont, Texas with two degrees – a BBA in Finance and an MBA. His hobbies include jogging and reading books pertaining to college football.