New Weber State TE Logan Strom has taken a very interesting route to the Wildcat football program. The former two-sport Norfolk High school (NE) standout has been to several different programs in basketball before deciding recently to head to Ogden, Utah as a prospective TE. Our David Mays caught up with Logan.
CSJ's David Mays: I'm interested in your story. It's not often you see someone switch sports as you have in college. There was a former student-athlete at Oregon State that I got a chance to interview and get to know on a personal level. His name is Tim Euhus. He started on the basketball team and then switched over to Football. He then was an integral part of the greatest season in Beavers Football history. He didn't switch schools though. You did. Beyond the discussion with your brother, what prompted the sport switch and when did the offers start coming in ?
Weber State TE Logan Strom: After redshirting first two years straight, I knew that I had gotten burnt out on basketball and needed something new in my life. I still felt that I had more to give from an athletic standpoint and the possibility of playing football had always been in the back of my head. So after speaking with my brother and the rest of the family, I decided that was the route I was going to take. To be completely honest, it was a tough transition from a recruiting standpoint. When I entered my name into the transfer portal, I could only be placed under the "basketball" category and not football. It took a lot of reaching out to coaches that I was familiar with from high school, rivals and other recruiting services professionals that I have relationships with, and sending coaches film on my own behalf. The offers came around February & I had official visits set for March before the COVID outbreak put everything on hold. It was a dysfunctional way of recruiting, but all of the coaches did the best they could with what they were given.
Mays: You lettered all 4 years at Norfolk High School in both Basketball and Football. In football you received 26 FBS offers and chose basketball instead. Was there more interest in basketball at that time ?
Strom: My hometown is Norfolk, a town of about 25,000 in the northeast pocket of Nebraska. It was a predominant basketball town and ever since I was young I was entrenched in that culture. During my junior year of high school is when I started receiving all of my offers, 18 D1 offers in basketball & 10 D1 offers in football. My top 4 for hoops was UC Davis, Indiana State, San Diego, & Nebraska-Omaha. My top 3 for football was Cincinnati, Wyoming, & Buffalo. I definitely put more emphasis on basketball recruiting than I did football by playing AAU ball, going to camps, etc.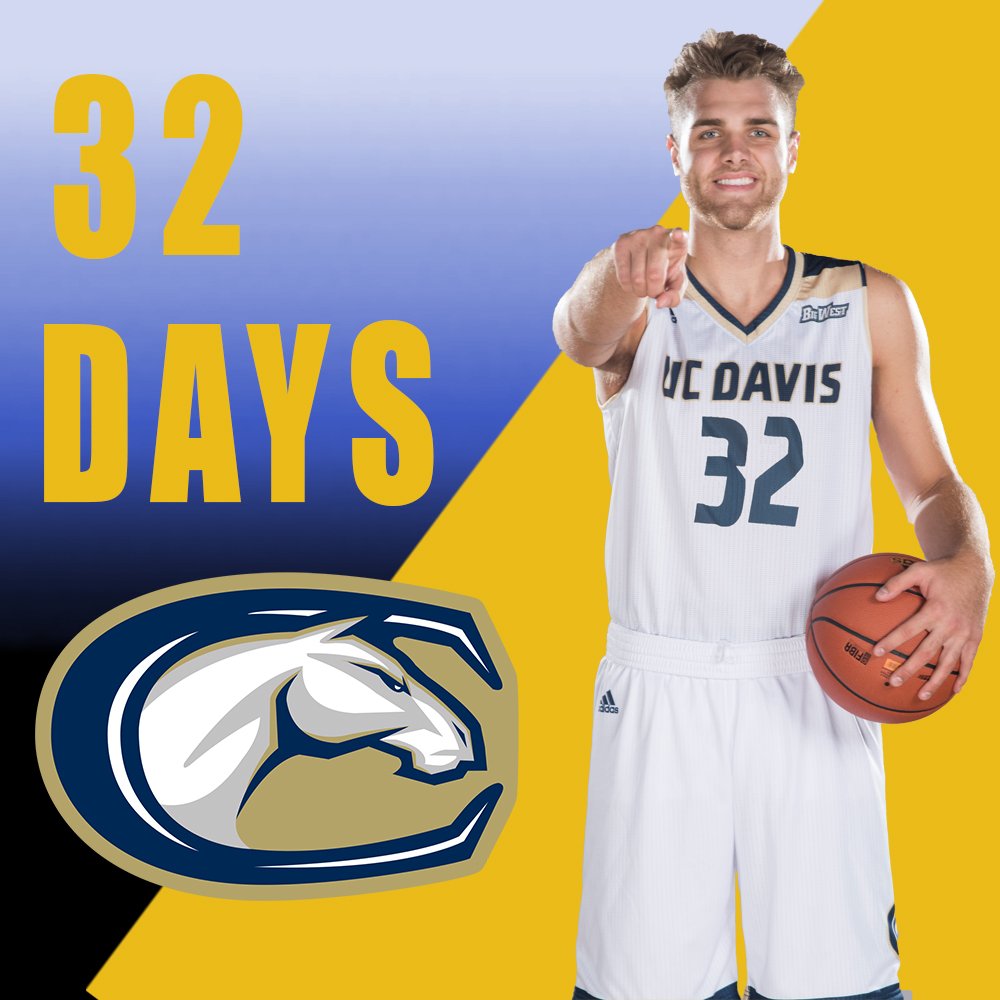 Mays: What originally sold you on UC Davis, over Omaha and San Diego ?
Strom: I love the West Coast & California in particular. I was extremely close to committing to San Diego, but they had a kid commit on their official visit two weeks before I was ready to make my decision. After visiting Davis, I really enjoyed the campus, players, and the academic prestige of the school, so I ended up committing.
Mays: What made you want to transfer back to Nebraska and to play hoops at, Nebraska-Omaha ?
Strom: All of my family is from Northeast Nebraska and that is where I had lived for my whole life, so moving halfway across the country at the age of 18 forced me to grow up very fast. I don't think I was fully ready at that time in my life, so I came back to be closer to family and grow up a little more. I will say that it was one of the best experiences of my life and really taught me a lot about myself.
Mays: What did you like about Weber State and what prompted you to email the coaches in Ogden ? You held offers from Kansas, SDSU, Rutgers, etc. Was there a previous relationship with any or some of those coaches ?
Strom: There was no previous relationship at all to be honest. I reached out to coaches at Weber because they are back-to-back-to-back Big Sky champs, they have an amazing culture, and I really saw myself fitting into their offense well. After talking with the coaches and some of the players, I knew that Ogden was where I wanted to be.
Mays: You've been working out lately with Shon King of AFL fame. How did you two come to workout together and can you expand on your two's relationship?
Strom: We met my freshman year of high school during football. He was the varsity WR coach and up until then, it was extremely rare to have a freshman move up to play on varsity. So, Shon was my main advocate and got the head coach to give me a shot. Our first game together, he ran me on a fade and I caught a touchdown. He's from San Diego and moved back to coach after my freshman year, but we always kept in touch. He came back to Nebraska after my senior year of high school and has been here since, so we linked back up after I stepped away from hoops and we've been working together ever since. He's been a major reason for why I am in the position I am in. I can't say enough about Shon, he'll be my family forever.
Mays: Antonio Gates was a basketball star turned tight end and was an athletic phenom. Have you studied his film or remember watching him?
Strom: I was offered by Kent State for hoops actually. I have had discussions about him a lot and watched a lot of his film because he really transcended the tight end position.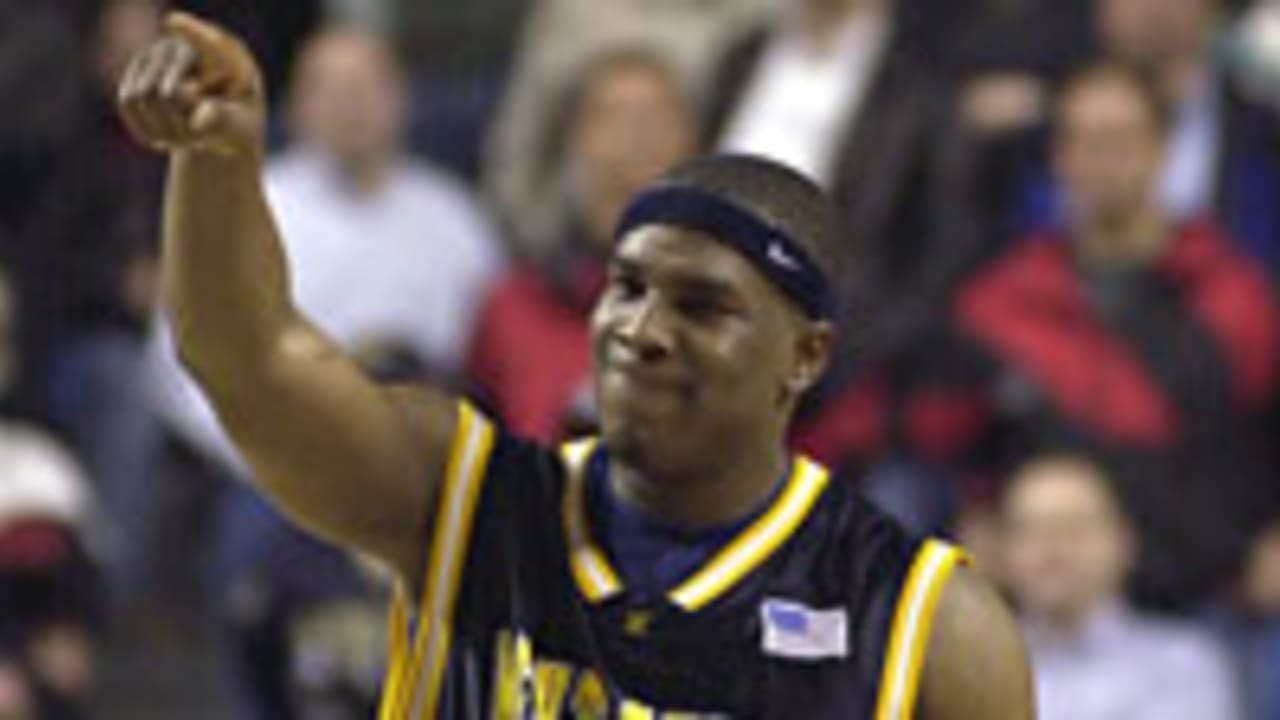 Mays: Who do you try to model your game after, from a football standpoint ?
Strom: Obviously I try to model a lot of my game after former basketball turned football guys like Tony Gonzalez, Jimmy Graham, and Antonio Gates. But I also wear number 87 and am a huge Gronk fan, so I try to mix in some Gronk along with all the others mentioned.
Mays: What are your personal goals these next two years at Weber State ?
Strom: I'm the type of person to keep my personal goals to myself honestly. My main goal is to be the best player I can possibly be so that our team can win another Big Sky title and compete for the National Championship.
Mays: What's your preference? It's been a running theme on my Twitter feed.. Crunchy or Creamy Peanut Butter ? Creamy won in my Twitter poll, however, In my interviews I'm 1-0 in crunchy. Where do you stand?
Strom: I'm a creamy peanut butter guy. I don't discriminate, but if I had to choose it'd be creamy.
Mays: If you see Damien Lillard on campus, please tell him to drop his mixtape already, please? Thank you!
Strom: I'm with you on that, it's Dolla Dame all day! I appreciate you reaching out and taking the time to interview me. I hope you and your loved ones continue to stay safe during these times!
David is a former writer on SB Nation (BuildingTheDam), covering all sports at Oregon State. David also conducted field interviews with students athletes across all sports at Oregon State. Before that, he wrote for Know It All Football. He is a huge sports fan and loves college football and is the brains behind the Twitter handle HardcoreFCS.