By Wayne Otto
College Basketball Columnist
College Sports Journal
PORTSMOUTH, VA - The epicenter of world wide basketball the second week of April annually is: A) New York, B) Barcelona, Spain, C) Rome, Italy, D) Portsmouth, VA?
If you guessed "D", you would be correct and know your basketball.
The 63rd edition of the Portsmouth Invitational Tournament, otherwise known as the PIT, runs from April 8-11 at Churchland High School in Portsmouth, VA, which borders the coastal city of Norfolk.
The tournament is a four day affair that features 64 of the best college seniors in the country playing three games each in a tournament format.
By David Coulson
Executive Editor
College Sports Journal
PHILADELPHIA, PA. — On my first trip to historic Franklin Field, on the campus of the University of Pennsylvania, I made a bit of a pilgrimage.
I walked inside of the 10-yard line to the area of the field where Chuck Bednarik had made the final-play tackle on Green Bay Packers fullback Jim Taylor at the nine-yard line, lifting the Philadelphia Eagles to the 1960 NFL Championship.
I lingered there for several minutes, soaking in the history of a moment that the Eagles still haven't repeated in the 54 NFL seasons since then.
Bednarik, one of the toughest players ever to strap on a helmet and pads, passed away Saturday morning at the age of 89 after several years of failing health, family sources said.
He died of natural causes at an assisted living facility in Richland, Pa., where he had been admitted on Friday.
Even into his 80s, Bednarik was a no-holds-barred, unapologetic, larger-than-life personality.
Read more: Football Community Mourns The Larger-Than-Life Personality Of Bednarik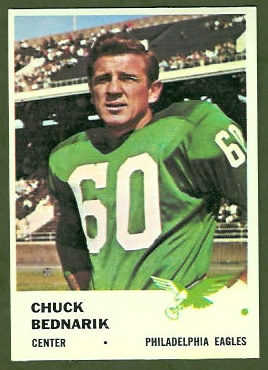 Editor's note: This piece originally appeared on The Sports Network website on Jan. 20, 2010 in David Coulson's regular, nationally-syndicated column on the Football Championship Subdivision and is reprinted in honor of Chuck Bednarik, the legendary Philadelphia Eagles and Penn Quakers football star, who passed away March 21, 1915 at the age of 89.
By David Coulson
Executive Editor
College Sports Journal
PHILADELPHIA, PA. — When Chuck Bednarik was a kid, growing up in a working-class neighborhood in Bethlehem, PA., he and his friends would sneak into Taylor Stadium at nearby Lehigh University for the chance to play football on a real grass field.
"There was this guy that used to always run us off the field," Bednarik said during a recent book-signing appearance at the Philadelphia Athletics Historical Society in downtown Hatboro, PA.
Showing the skill and agility that would serve him so well in an All-American football career at Penn and during his 12-year, NFL Hall of Fame career with the Philadelphia Eagles, Bednarik and his friends would escape unscathed, surviving to play another day.
Though he played in a period that far pre-dated the Football Championship Subdivision, the NFL's last two-way performer has some serious FCS roots and competed with the heart and hunger we have come to expect from players who now slug it out at this level.
Read more: CSJ Classic: Chuck Bednarik Served As An FCS Role Model
By Wayne Otto
College Basketball Columnist
College Sports Journal
PORTSMOUTH, VA - The Summit League commissioner Tom Douple could barely hold back the smiles of relief and joy with the smug look he was trying to hold after the first women's basketball tournament session of the 2015 Summit League basketball tournament.
Douple was getting a quick dinner in the media room between tournament sessions and had a reason to feel joyous.
The Summit League tournament has been called by USA Today "college basketball's best kept secret". It might not be the best kept secret anymore.
The tournament moved to Sioux Falls, SD seven years ago and has had a great run in the 6,878 seat Sioux Falls Arena, setting numerous tournament attendance records for both men and women along the way.
Read more: Women's "March to the Summit" Starts With South Dakota Victory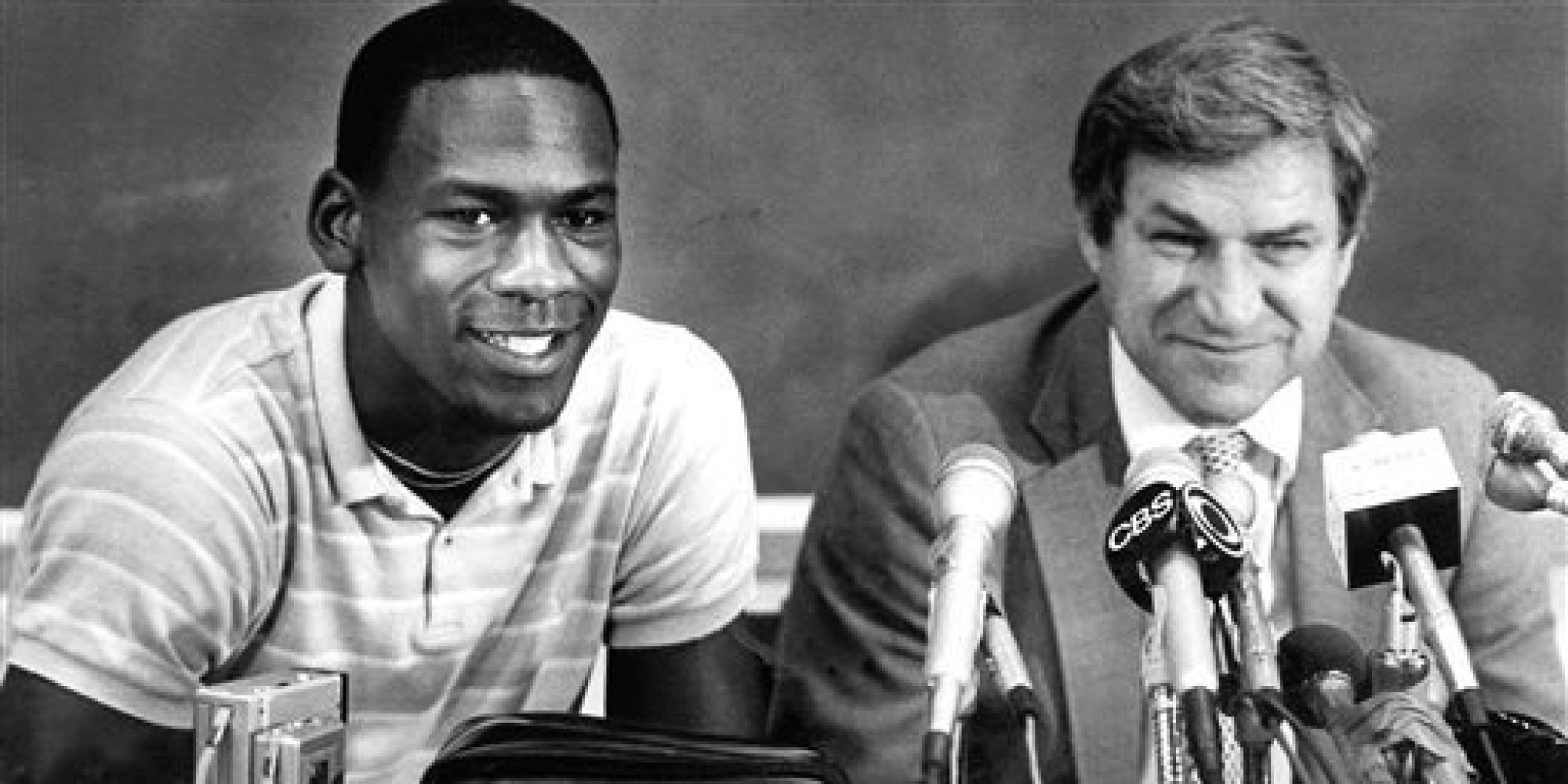 Editor's Note: This is a special remembrance of legendary University of North Carolina men's basketball coach Dean Smith, who passed away February 7 at the age of 83. Waddell, currently the senior associate athletic director at the University of Illinois and the former athletic director at Towson University, wrote about his personal relationship with Smith, formed over Waddell's lifetime.
By Mike Waddell
Special Contributor
College Sports Journal
CHAMPAIGN, IL. — I believe I first met Dean Smith at a Ram's Club event when I was five. He autographed a little Tar Heel sticker and wrote… To a Future Tar Heel, Mike … Dean Smith.
The next year I was all decked out in a UNC hoops uniform, No. 12, after my favorite player, a point guard from Rocky Mount named Phil Ford. For the rest of my childhood up until April 1994, my greatest sports love was Carolina Basketball.
I went to Carolina Basketball School for seven years and loved every minute of it.
Our love affair with the program was family wide. This would not have happened without Coach Smith's creation of a model program. My Mom loved his 96% graduation rate and my Dad's affinity was from when he helped integrate Chapel Hill.
In a day and age of coaches who use foul language I never once heard the man utter a curse word. He had a sarcasm that would cut you to the core of your soul, but it was always in a way that made you think, he did not come right at you, so even in that sense he was teaching and challenging you.
Read more: Remembering UNC Men's Basketball Coach Dean Smith