2018 College Football Team Previews: Army-West Point Black Knights
August 22, 2018
Army-West Point Black Knights
Location: West Point, NY
Coach: Jeff Monken (24-26 @Army, 62-42 overall) 5th Season
Stadium: Michie Stadium (Capacity:38,000)
CSJ Projections:
2nd: FBS Independents
1st: New York
58th: FBS
60th: Division I
2017 In A Sentence: The Black Knights are coming off a 10-3 season that included winning the Commander-in-Chief Trophy (first time since 1996) after defeating both Air Force and Navy and also defeated San Diego State in the Armed Forces Bowl.
Biggest Shoes to Fill: QB Ahmad Bradshaw led the Army option attack that led the nation in rushing with 362.3 yards per game. He alone had 1,746 rushing yards and 14 touchdowns. He finished fifth on Army's all-time rushing list with 3,038 yards.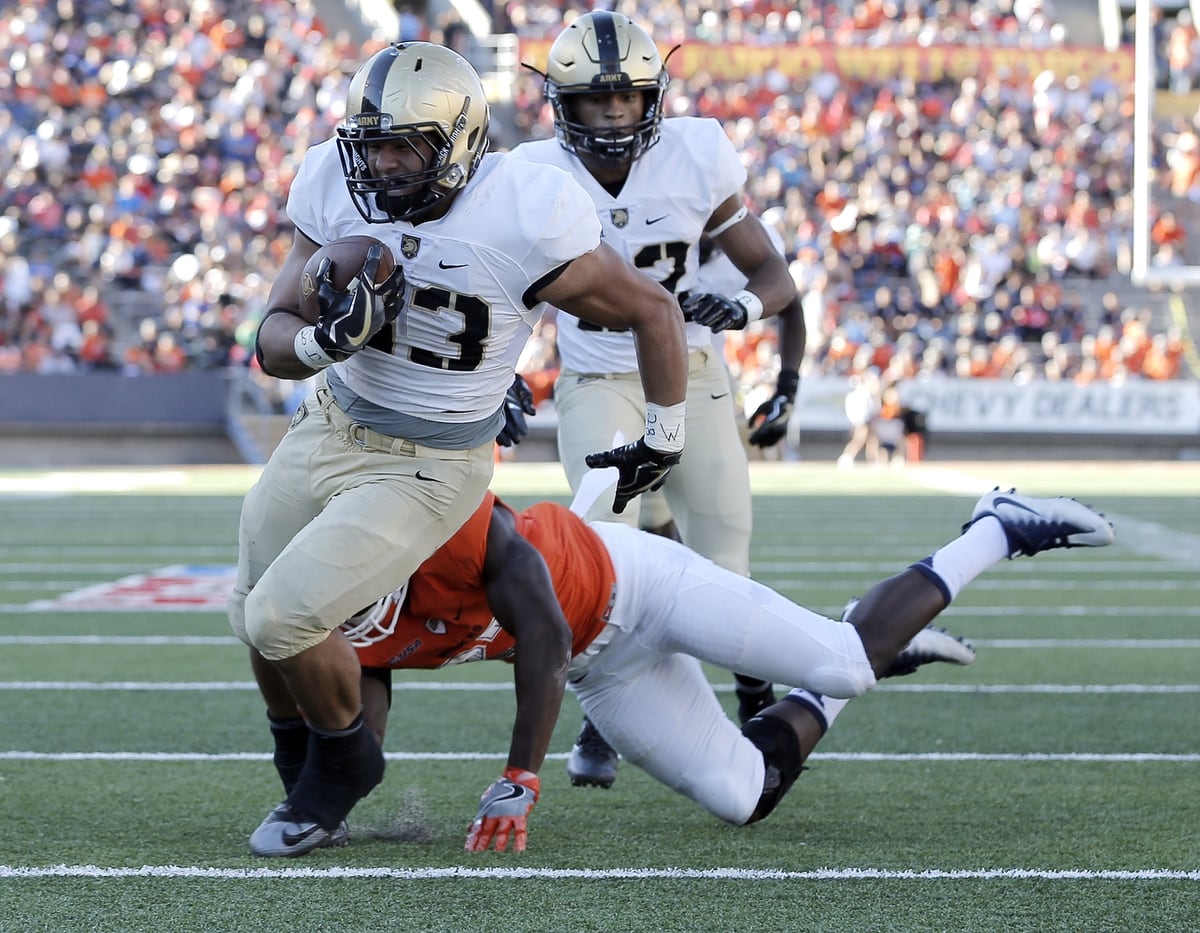 Key Player: Senior FB Darnell Woolfolk and the remaining three full backs of Andy Davidson, Calen Holt, and Conner Slomka all combined together for 1,869 yards in the key dive play mainly. This group will hope to make up for the lose of Bradshaw and groom new quarterback (either junior Kelvin Hopkins or senior Luke Langdon) in the option game.
Fearless Prediction: Despite the loss of Bradshaw, as well as four of the five starting offensive linemen, Army still looks like a team that will produce. The Black Knights have seven starters back on defense to help make-up any loss of output on offense and getting another 10-win season is not out of the question.
Originally from LaMoure, North Dakota, Kent is a 1996 graduate of North Dakota State University. His prior writing experience is over 15 years having previously worked with D2football.com, I-AA.org, and College Sporting News before coming to College Sports Journal in 2016. His main focus is college football in the western half of the United States– the Big Sky Conference and Missouri Valley Football Conference within the Division I FCS. And in 2017, he began also to look at the FBS Group of Five conferences of the American Athletic, Conference USA, Mid-American, Mountain West, and Sun Belt.
Reach him at this email or click below: