UTSA Roadrunners
Location: San Antonio, TX
Coach: Frank Wilson (12-12) 3rd Season
Stadium: Alamodome (Capacity: 65,000)
CSJ Projections:
7th: Conference USA (4th in West Division)
10th: Texas
98th: FBS
107th: Division I
2017 In A Sentence: UTSA started the season at 3-0 but then only won three of its last eight to finish 6-5 overall and missed out on a bowl bid after appearing in 2016 for the first time.
Biggest Shoes to Fill: DE Marcus Davenport was the Conference USA Defensive Player of the Year after recording 55 tackles and 8.5 sacks. During his career, he had 185 tackles and 21.5 sacks. He was a first round pick (14th overall) in this past spring's NFL Draft of the New Orleans Saints.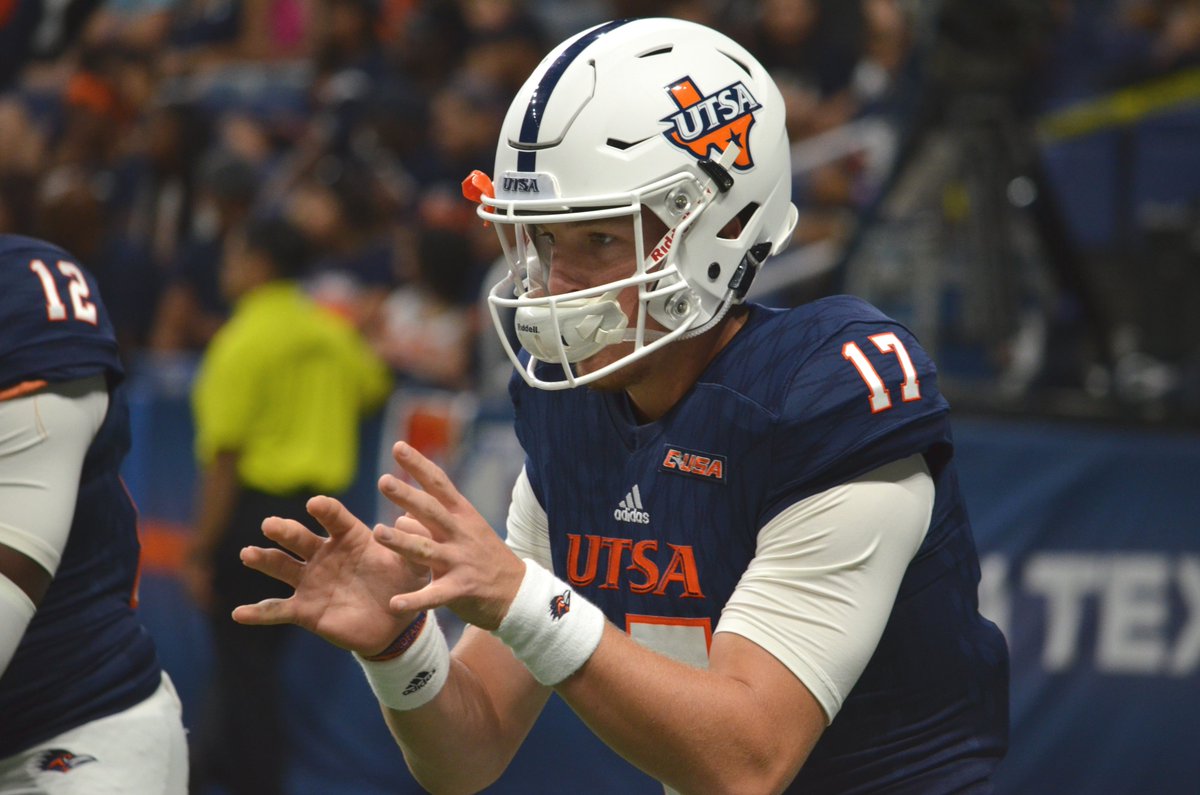 Key Player: QB Bryce Rivers replaces the graduated Dalton Sturm. Rivers brings a much more powerful arm and should help an anemic offense put more yardage an points. He saw limited action–off the bench in three contests during his true
freshman season and completed 5-of-8 passes for 43 yards.
Fearless Prediction: While UTSA missed out a postseason game, it did have one of the best defenses in all of FBS last year. While Davenport and a couple other pieces are gone, the defense still should be one of the tops in C-USA. Now if the offense can just get a little more production, the Roadrunners will be very formidable. This likely will happen at least to some degree and 6-7 wins is in reach to get a bowl game bid.
Originally from LaMoure, North Dakota, Kent is a 1996 graduate of North Dakota State University. His prior writing experience is over 15 years having previously worked with D2football.com, I-AA.org, and College Sporting News before coming to College Sports Journal in 2016. His main focus is college football is the Missouri Valley Football Conference within the Division I FCS. And in 2017, he began also to look at the FBS Group of Five conferences of the American Athletic, Conference USA, Mid-American, Mountain West, and Sun Belt.
Reach him at this email or click below: