Georgia State Panthers
Location: Atlanta, GA
Coach: Shawn Elliott (9-15 @ GSU, 10-20 overall), 3rd season at GSU
Stadium: Georgia State Stadium (Capacity 25,000)
CSJ Projections:
7th: Sun Belt (4th SBC East)
5th: Georgia
115th: FBS
51st: Group of Five
151st: Division I
2018 In a Sentence: The Panthers dipped to just 2-10 overall (1-8 SBC) after going bowling following the 2017 season–and six of those losses were decided by three possessions or more.
Biggest Shoes to Fill: LB Michael Shaw was a four-year starter at outside linebacker who finished as Georgia State's career leader in tackles for loss with 26.5. He finished ranked fourth in GSU history with 216 career tackles and tied for fourth with 7.0 sacks. Shaw signed a free-agent contract with the NFL's Jacksonville Jaguars this past spring.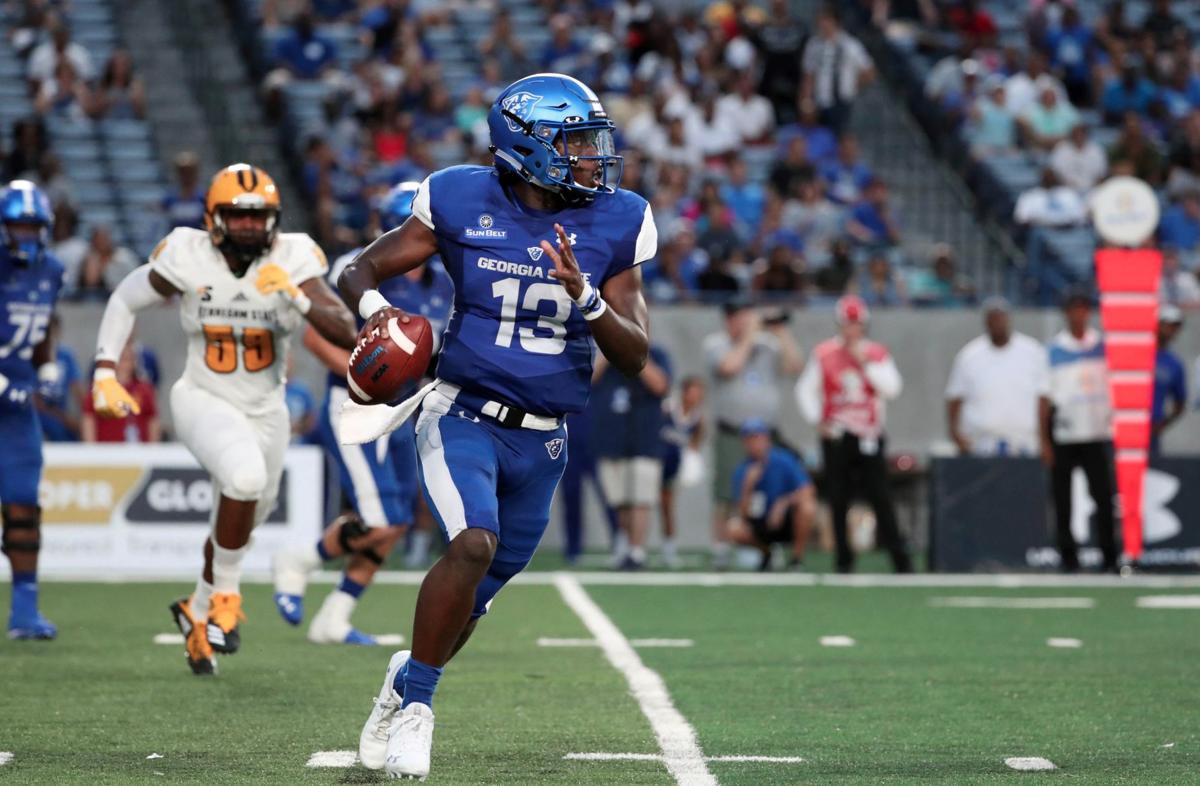 Key Player: QB Dan Ellington returns behind center after leading the team in passing and rushing in his first year with the program. He threw for 2,119 yards and rushed for 625 more on the ground while accounting for 17 touchdowns (12 passing, 5 rushing) to earn All-SBC honors. He will be working under new offensive coordinator and quarterbacks coach Brad Glenn so how well these two mesh together will be key to the Panthers' offense.
Fearless Prediction: Georgia State returns nine starters on offense, seven on defense and standout P/PK Brandon Wright so experience will be there for the Coach Elliott's squad. But the fact that the Panthers have a tough schedule and are coming off a battered season, expect the Panthers to improve but likely will not mean a large number of increased victories. Three or four wins seems like the ceiling for this team.
Originally from LaMoure, North Dakota, Kent is a 1996 graduate of North Dakota State University. His prior writing experience is over 15 years having previously worked with D2football.com, I-AA.org, and College Sporting News before coming to College Sports Journal in 2016. His main focus is college football is the Missouri Valley Football Conference within the Division I FCS. And in 2017, he began also to look at the FBS Group of Five conferences of the American Athletic, Conference USA, Mid-American, Mountain West, and Sun Belt.
Reach him at this email or click below: