Marshall Thundering Herd
Location: Huntington, WV
Coach: Doc Holliday (70-46 @ MU & overall) 10th season at Marshall
Stadium: Joan C. Edwards Stadium (Capacity 38,016)
CSJ Projections:
3rd: C-USA (2nd C-USA East)
1st: West Virginia
71st: FBS
17th: Group of Five
74th: Division I
2018 In a Sentence: Marshall has had back-to-back bowl winning seasons, going 8-5 in 2017 and 9-4 in 2018 and the Herd enjoyed the season finale,where the Marshall defense sparked a 38-20 win over USF in the Gasparilla Bowl.
Biggest Shoes to Fill: S Malik Grant is coming off a season with 95 tackles, with nine of those being tackles for a loss, with one sack and two interceptions. He had one more season of eligibility but decided to go professional, where he was signed as a college free agent by the NFL's New England Patriots.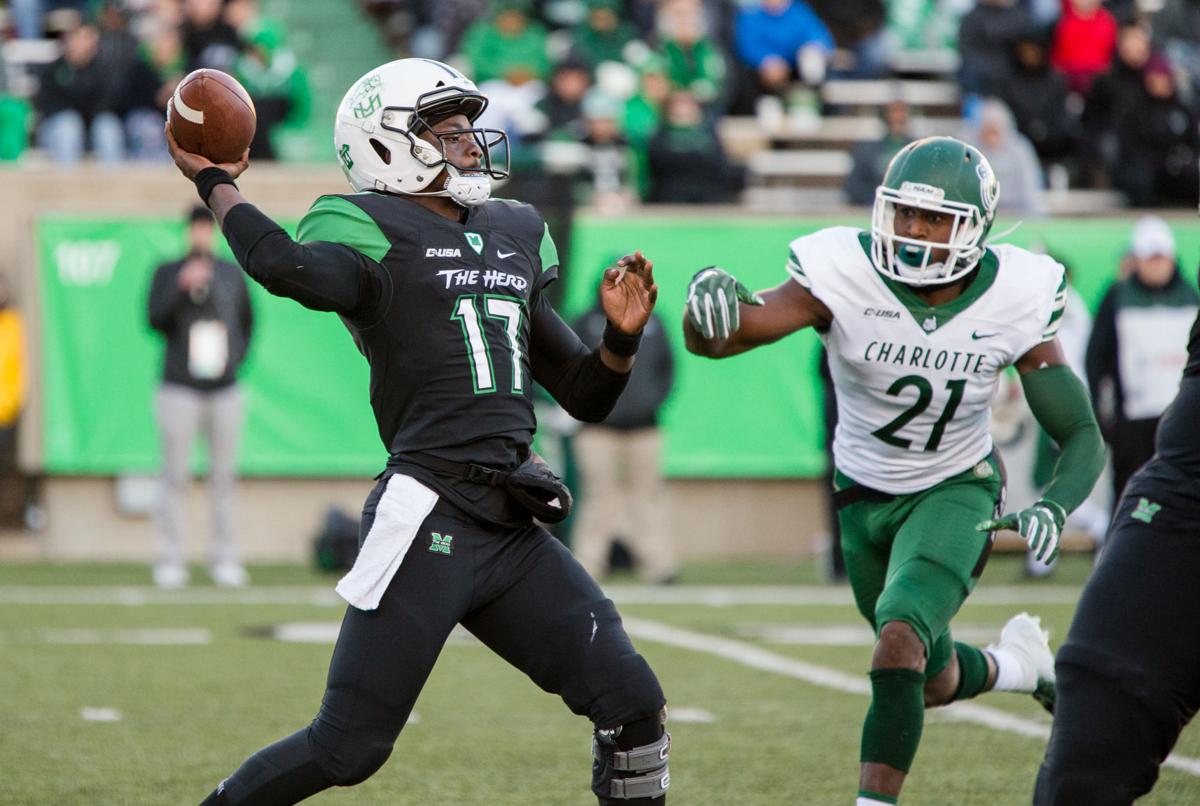 Key Player: QB Isaiah Green emerged as a playmaker and earned Conference USA Co-Freshman of the Year honors last year after throwing for 2,459 yards and 15 touchdowns with 10 interceptions. Holliday's quarterbacks in the past have improved each year they are in his system and the same should be true with Green despite the departure of top target Tyre Brady.
Fearless Prediction: Turnovers were the main issue that the Herd was not playing in the C-USA title game last year–committing 24 for the second most in the league. That will have to turnaroud if Marshall wants to get to to a C-USA East Division crown. The defense has six starters back and has been consistent in the past two seasons so this should stay the same. Expect Marshall to contend but come-up just short of the division title but still should finish around the 8-9 win total it has seen the prior two seasons.
Originally from LaMoure, North Dakota, Kent is a 1996 graduate of North Dakota State University. His prior writing experience is over 15 years having previously worked with D2football.com, I-AA.org, and College Sporting News before coming to College Sports Journal in 2016. His main focus is college football is the Missouri Valley Football Conference within the Division I FCS. And in 2017, he began also to look at the FBS Group of Five conferences of the American Athletic, Conference USA, Mid-American, Mountain West, and Sun Belt.
Reach him at this email or click below: