The contenders will get a chance to distinguish themselves from the pretenders in the Ohio Valley Conference as a pair of games on Saturday will go a long way in determining who will represent the league in the upcoming FCS playoffs. The first round of the playoffs will begin on Nov. 30.
Three of the four games involving OVC members this weekend could, at least on paper, be nail-biters.
League-leading UT Martin, which has won five of six conference games this season, heads to Clarksville, Tenn. to take on Austin Peay in the top conference game of the day. The Skyhawks own a 5-1 conference record and are a half-game ahead of the Governors, who own a 4-1 record in league play.
The other key contest involves Southeast Missouri, which is currently tied with Austin Peay for second in the OVC, and Eastern Kentucky, in a game to be played on the Redhawks' home turf in Cape Girardeau. The Colonels still have a glimmer of hope of finishing atop the conference standings. They are currently 3-2 in league play.
Other conference games have Jacksonville State at Tennessee Tech, while Eastern Illinois travels to tangle with Tennessee State.
BYE: Murray State (4-6, 2-4)
Conference Game of the Week:
UT Martin (6-3, 5-1) at Austin Peay (6-3, 4-1)
Where: Fortera Stadium, Clarksville, Tenn.
When: Saturday, Nov. 9, 3 PM.
TV/Streaming: ESPN+ (subscription req'd)
UT Martin Skyhawks
UT Martin's mettle is sure to be tested in a huge way by the homestanding Governors on Saturday. Just how well the Skyhawks respond will go a long way in deciding how far they will advance into the playoffs. A win in each of the next two games will give UT Martin just its second conference championship in history and the first since 2006. UT Martin plays Tennessee State Nov. 16 before closing out the regular season the following week against Southeast Conference foe Kentucky.
Key Players: John Bacchus leads the Skyhawks from his quarterback position. He has completed 135-of-236 passes on the season for 1,890 yards and 12 touchdowns. He has been intercepted six times this year. Behind his leadership UT Martin is averaging 216.6 yards per game through the air this season. That could be one of the keys to watch for as the Govs are giving up an average of just 221.8 passing to their opponents. Bacchus' top targets have been Terry Williams and Colten Dowell. Williams has 39 receptions on the year for 393 yards and a pair of scores, while Dowell leads the team with 544 yards on 26 receptions. He has found paydirt four times for the Skyhawks.
The running attack has a solid foundation in the form of Peyton Logan, who has rushed for 784 yards on 109 carries (7.2 ypc) this season and scored six times for the Skyhawks.
Austin Peay Governors
Austin Peay is also looking to put an end to its OVC championship drought with a second conference title in school history. A homecoming win over the Skyhawks will position the Govs to do just that. A victory on Saturday would propel AP to the top of the OVC standings with two contests remaining on its conference schedule. The Govs play at Murray State on Nov. 16 and play host to Eastern Illinois in the regular season finale on Nov. 23 as Austin Peay looks to capture its first conference crown since 1977. MSU and EIU have combined for two conference wins this season heading into this weekend's slate of games.
Key Players: QB JaVaughn Craig is a mere carbon copy of his weekend counterpart when it comes to statistical numbers. He has thrown for 1,941 yards after completing 137-of-240 passes so far this season. Six of his completions have resulted in touchdowns for the Governors, a little better than the five interceptions he has thrown. Craig can also run the ball efficiently. He has gained 425 yards on 74 carries (5.2 ypc) and added another six TDs for his team.
Kentel Williams is the team's top rusher on the year. He has 633 yards to his credit after carrying the ball 126 times (5.0 ypc) and, like Craig, has scored six times. DeAngelo Wilson is the top pass catcher for the Govs. He has caught 52 passes for 966 yards and nine touchdowns. His 54 points are the second-most on the team behind kicker Logan Birchfield's 68 points.
Hey, if the Chicago Cubs can end a drought that seemingly lasted forever, why can't the Governors?: Austin Peay 31, UT Martin 27
Fearless predictions for the rest of the slate
Eastern Kentucky (5-4, 3-2) at Southeast Missouri (6-3, 4-1)
Where: Houck Stadium, Cape Girardeau, Mo.
When: Saturday, Nov. 9, 1 p.m.
TV/Streaming: ESPN3 (cable subscription req'd)
While Halloween may have passed, EKU and SEMO have compiled eerily similar numbers on the season when it comes to scoring. Both are averaging just over 28 points per game on offense, while yielding fewer than 26 points per game to the opposition. The Redhawks are allowing nearly 75 yards more per game and that means field possession could help determine Saturday's outcome. If the game comes down to a field goal, the slight edge goes to SEMO's Kendrick Tiller, who has connected on 29-of-33 (.879) attempts this season, including one from 55 yards out earlier this season against Montana State. He booted three field goals in his team's key conference win last week against Jacksonville State. His counterpart, Sam Hayworth, has made 9-of-12 (.750) on the year and was successful on four in the Colonel's win two weeks ago against Eastern Illinois that earned him conference honors for his performance. Eastern Kentucky 27, Southeast Missouri 24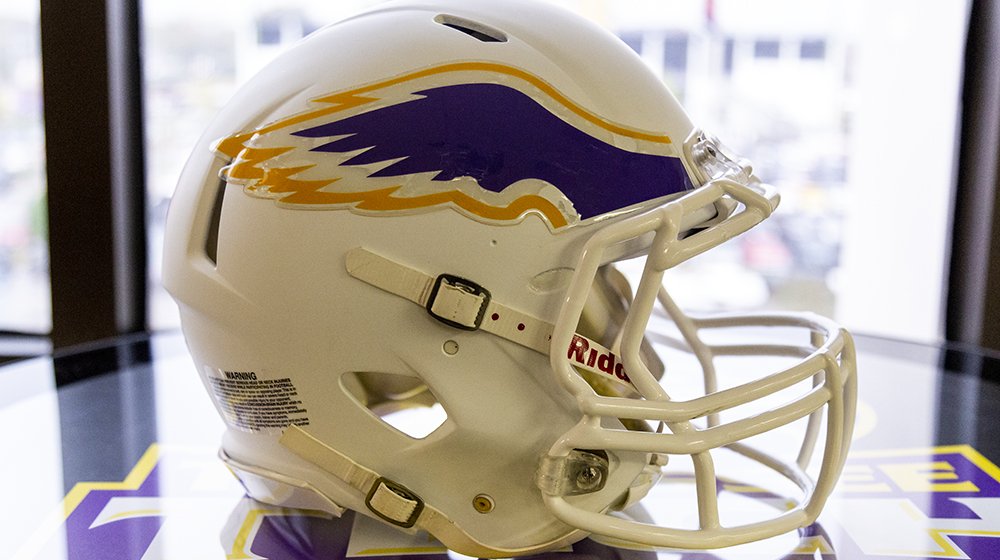 Jacksonville State (6-4, 3-3) at Tennessee Tech (5-4, 2-3)
Where: Tucker Stadium, Cookeville, Tenn.
When: Saturday, Nov. 9, 1:30 p.m.
TV/Streaming: ESPN+ (subscription req'd)
Jacksonville State, winners of five straight OVC championships, runs the risk of having that streak come to a screeching halt, along with a possible playoff berth, if the Gamecocks falter on the road at Tennessee Tech. A win by the Golden Eagles could allow them to leapfrog JSU into a tie for fourth place in the OVC standings depending on what happens in the game between SEMO and Eastern Kentucky. It's homecoming in Cookeville: Tennessee Tech 28, Jacksonville State 27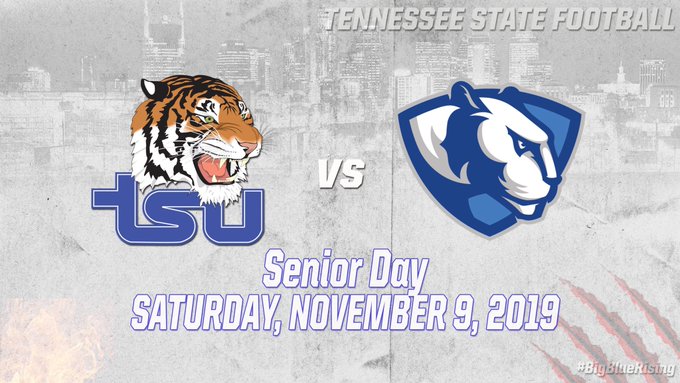 Eastern Illinois (0-9, 0-5) at Tennessee State (2-7, 1-4)
Where: Hale Stadium, Nashville, Tenn.
When: Saturday, Nov. 9, 2 p.m.
TV/Streaming: ESPN+ (subscription req'd)
Tennessee State scores points at a respectable pace. Trouble for the Tigers is that they also allow points at an alarming rate. Eastern Illinois, on the other hand, has troubles in both aspects, hence the winless season so far for the Panthers. Tennessee State 31, Eastern Illinois 17
A native of Bismarck, N.D., Ray is a graduate of North Dakota State University where he began studying athletic training and served as a student trainer for several Bison teams including swimming, wrestling and baseball and was a trainer at the 1979 NCAA national track and field championship meet at the University of Illinois. Ray later worked in the sports information office at NDSU. Following his graduation from NDSU he spent five years in the sports information office at Missouri Western State University and one year in the sports information at Georgia Tech. He has nearly 40 years of writing experience as a sports editor at several newspapers and has received numerous awards for his writing over the years. A noted sports historian, Ray is currently an assistant editor at Amateur Wrestling News.