College Sports Journal Southern Conference Football Preview Week of 2/27/21
February 26, 2021
The Southern Conference is playing an eight game conference only schedule this spring, meaning there are games every week with little room for error. Last week the two teams that everyone expects to battle it out for the conference title, Wofford and Furman, cruised to victory.
This should be a game between one of the favorites (Wofford) and one of the teams looking to crash the SoCon party (Chattanooga). However, multiple reports have said that the Mocs intend to treat the Spring season as a warmup for the fall and play a lot of different players. It seems like an integrity of the game issue, but the more I think about it; Chattanooga can handle their program as they see fit. Look for them to be a strong program that challenges in the Fall. But for the Spring, Wofford is looking to continue their dominance over the Southern Conference after getting by Mercer 35-14 last week.
Fearless Prediction: Wofford 27, Chattanooga 13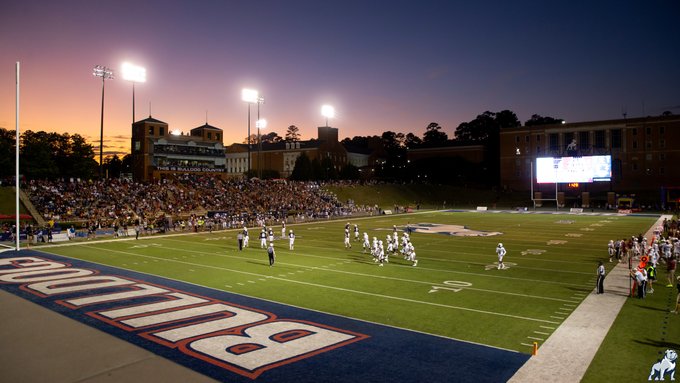 Don't look for either of these teams to contend for the SoCon title in the Spring. Western Carolina has become one of the bottom teams in the SoCon over the last few years with a defense that mostly resembles swiss cheese and traffic cones. Samford is a few years removed from a strong offense, but still struggled to stay in playoff contention in 2019. Look for the Bulldogs to pull this one out after suffering a tough loss to East Tennessee State last week.
Fearless Prediction: Samford 30, Western Carolina 10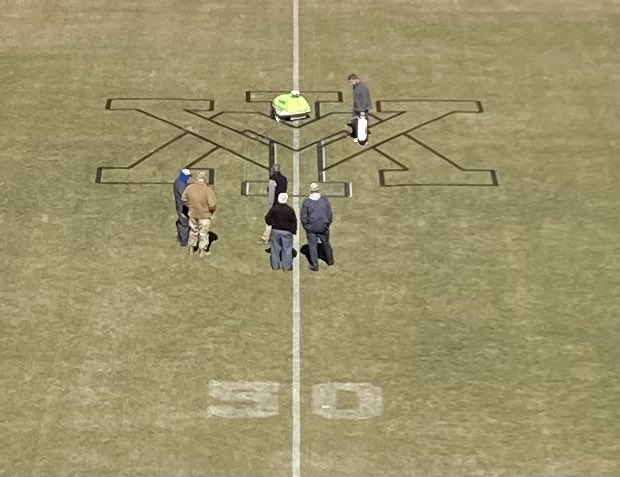 Furman, the other SoCon favorite, cruised to victory last week by pulverizing Western Carolina 35-7. They know they have to match Wofford blow by blow each week before their big matchup at the end of the season. VMI has QB Reese Udinski for one more season before he transfers to Maryland, and he'll be putting on a show with their potent offense. Normally VMI may have been able to challenge in this one, but they've lost a couple of key contributors to transfer over the last couple years in Kris Thornton (James Madison) and Alex Ramsey (The Citadel). Furman may feel a first half challenge, but will ultimately come out on top.
Fearless Prediction: Furman 38, Virginia Military 24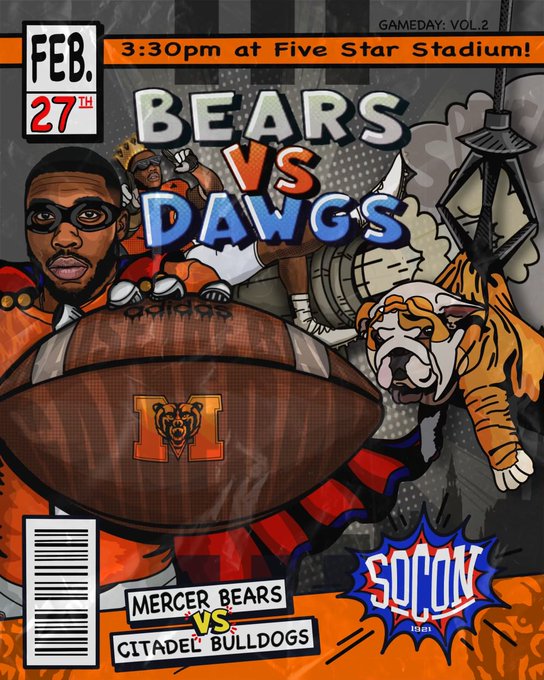 Prior to the cancellation of the season in the fall, many looked at The Citadel as a team who could challenge for the league title. After going 0-4 including a loss to Eastern Kentucky, the shine has gone off the Bulldogs. Mercer has not been able to get any traction in recent years, and they wont pick up a win this week either.
Fearless Prediction: The Citadel 19, Mercer 14