Youth. Questions. Fifth.
Those are three words that haven't normally been associated with Lehigh at the start of preseason training camp in August.
On the Patriot League media day conference call, the Mountain Hawks were picked to finish fifth, a finishing spot where they are not accustomed to be.
Also on the Patriot League media day conference call, new head coach Tom Gilmore mentioned that over 40% of the Lehigh roster are first-year players.
Add to that the graduation of four-year lettermen QB Brad Mayes and RB Dominick Bragalone, the latter the all-time leading rusher at Lehigh, and this preseason summer camp is one with more questions than usual.
Here are my five questions that need to be answered in this summer's Lehigh preseason training camp.
1. How will the offense gel under QB Tyler Monaco?
You have to say this about QB Tyler Monaco – he's been incredibly patient. It says a lot that after sitting on the bench behind two incredibly talented QBs his entire career (QB Nick Shafnisky and QB Brad Mayes), he has emerged in the spring and summer as the presumed leader of the offense. In a spot where most programs would have allowed a free-for-all audition at the QB position, Monaco instead ended up as the de-facto spokesman for the offense.
His off-the-field leadership aside, however, the question is how that that will translate into on-the-field performance. He won't be wanting for talent at the skill positions – Lehigh returns their top two receiving threats and a hugely promising rusher in RB Rashawn Allen – and he'll be operating behind most of the same offensive line from last season. What will the offense look like when they suit up against St. Francis (PA) on August 31st?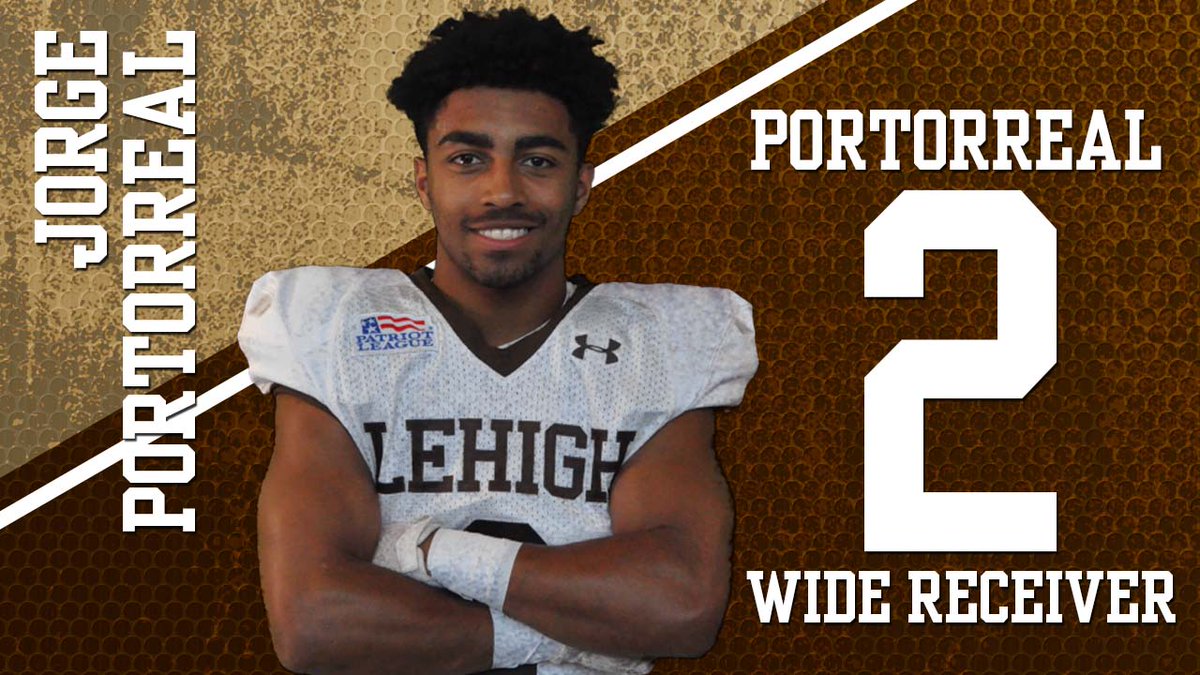 2. How will the receiving corps shake out?
At the top of the depth chart will undoubtedly be Lehigh's only preseason all-Patriot League selection, junior WR Jorge Portorreal, his less-hyped but perfect opposite-side complement WR Dev Bibbens, and promising promising sophomore WR Austin Dambach. Over the years "Air Lehigh" has had a reputation for cranking out great wideouts over the generations like WR Rennie Benn, WR Dave Cecchini, WR Ryan Spadola and more recently WR Troy Pelletier, and at the top of the depth chart, the question is whether Portorreal, Bibbens and Dambach can go from being "very good" to "great".
But "Air Lehigh" also had a reputation of hosting a whole stable of receivers and depth that had other FCS teams jealous. Teams never knew what Lehigh would throw at them, which made it critical that their wideouts would sometimes go six, seven, or even eight deep. Will TE Alex Snyder, WR De'Shun Mickens, WR Nate Solomon, or WR Matt Jordan get involved in more of a spread passing game? Will a true freshman break in?
3. Will the defense change schemes?
With SS Sam McCloskey and DE Juwon Morrow getting additional years of eligibility, Lehigh's defense received a real boost for 2019. Their return means nine out of eleven starters return for Lehigh, with only two starters from last year's defense, DE Harrison Kauffman and CB Donavon Harris, graduating.
But Lehigh's defense is one area that appears to be getting an overhaul by coach Gilmore, an overhaul that could involve schemes. "We are always evolving but I believe this year will see some of most significant changes at Lehigh in all three phases of the game in some time," he told me before the season started. What that means won't be clear until Lehigh's home opener against St. Francis (PA), but how will the coaching staff assemble this defense to play up the unit's strengths?

4. What do we have in K/P Austin Henning?
One of the bigger shoes to fill from graduation are those of P/K Ed Mish, who was a dependable leg for short FG attempts and a terrific punter. Like Monaco, senior P/K Austin Henning, who did an admirable job filling in for Mish when he got hurt, has waited for his chance to be the main specialist, and his time has arrived as well.
But how will he work this preseason, and might freshman P/K Dylan Van Dusen work his way onto the kickoff team? Will one punt and the other kick extra points? Will Henning do it all?

5. Who will step up on the two deep depth chart at…. everywhere?
I can't ever recall a Lehigh team going into training camp with this many freshmen and sophomores expected to come in and find their way onto the depth chart. Managing injuries, head coach Tom Gilmore said, is going to be a major theme this preseason, and the fact that DL Colin Nace hasn't hit the practice field yet underscores the point that there are a lot of depth spots on the roster that are up for grabs for hard-working and determined freshmen and sophomores.
All that can be guaranteed is that somewhere on this team there's going to be a "next man up" situation and that it's very likely a true freshman or sophomore is going to have to step up and take significant snaps, and when that happens they will have to be ready. As a result, following these freshmen and sophomore classes, and seeing their progress, is going to be critical.