Southland Predicted Order of Finish
If you are an FCS fan and you long to see excellent quarterback play, then have we got a deal for you! The Southland conference is full of excellent returning quarterbacks that should keep the scoreboard operators busy all season long.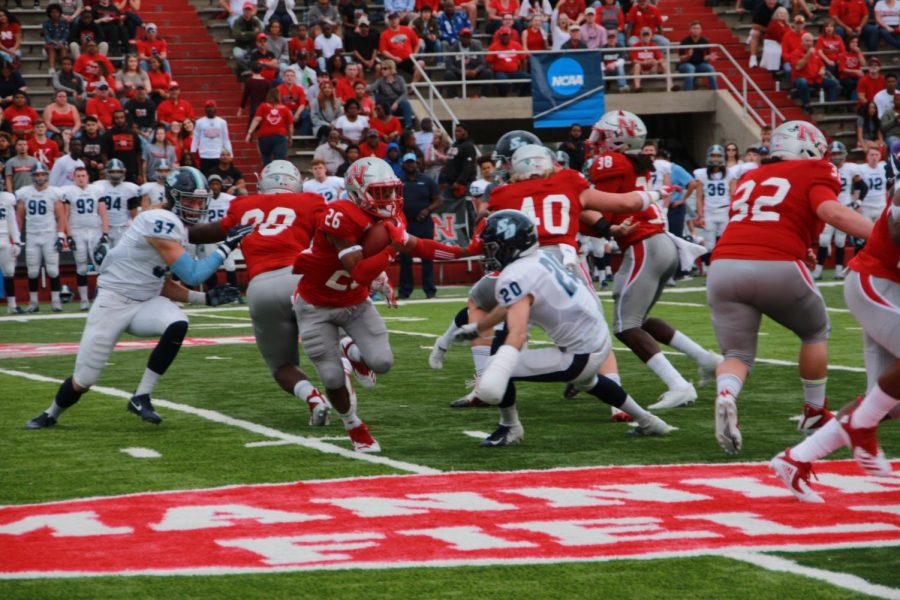 1. Nicholls
The defending conference champions are predicted to repeat their 2018 success. The Colonels will be looking to assert themselves among the FCS elite, not just the elite of the Southland Conference. Nicholls has the talent and experience to take that next step in 2019.
Read our full Nicholls team preview here.
2. Sam Houston State
The Bearkats look to return to prominence after a down year in 2018. Through most of the decade of the 2010s Sam Houston State could be penciled in for a Southland title and a national quarterfinal appearance at worst. After the graduation of Walter Payton Award winner Jeremiah Briscoe, 2018 brought uncertainty to the quarterback position for the Bearkats.

Read our full Sam Houston State team preview here.
3. Central Arkansas
The Bears faltered in the back half of their 2018 campaign. If they can avoid another late season swoon, there is no reason to think Central Arkansas cant return to playoff contention. The big question for the Bears will be under center: Breylin Smith or Luke Hales. You really cant go wrong with either sophomore signal caller.

Read our Central Arkansas full team preview here.
4. Incarnate Word
Incarnate Word came out of nowhere to claim a playoff spot and put their name on the FCS map. With Jon Copeland at the helm, the Cardinals are looking to take that next step as a consistent playoff threat.

Read our full Incarnate Word team preview here.
5. McNeese State
The Cowboys looked like they were on their way to a potential Southland title, but losing four of their last five games ended any hope McNeese had of being included in the playoff field. The talent is there, but the execution must be as well.

Read our full McNeese State team preview here.
6. Abilene Christian
If you are looking for a team that could far exceed is preseason projection, look no farther than the Abilene Christian Wildcats. This team returns all of its best players from a 2018 team that really started to click toward the end of the season. Don't be surprised when QB Luke Anthony takes this team to new heights in 2019.

Read our full Abilene Christian Team Preview here.
7. Southeastern Louisiana
The Lions seem to be that team that hovers in the middle of the conference. They aren't so bad that they have no chance, but theyre also just not good enough to beat the upper echelon teams in the conference. That trend looks like it will continue in 2019.

Read our full Southeastern Louisiana Team Preview Here.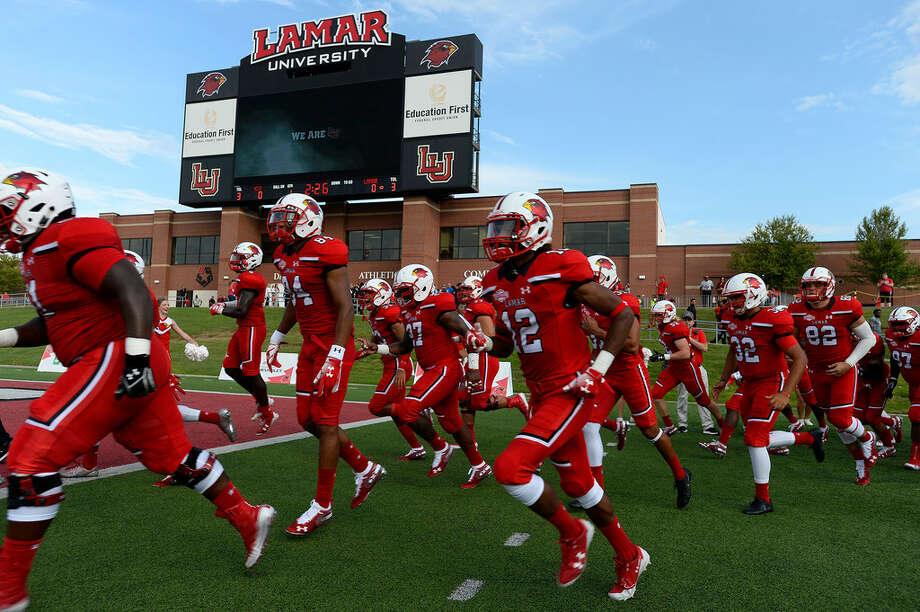 8. Lamar
Another group of Cardinals that came out of nowhere to make the FCS playoffs in 2018. The fact that they are projected eighth this year has less to do with Lamar but rather the gradual improvement of other Southland teams as a whole. If the pieces fall together again, this team should compete for a playoff spot once again in 2019.

Read our full Lamar team preview here.
9. Northwestern State
The Demons seem to rise up in one game and beat a team you expect them to lose to. Last year that team was McNeese State. It could be anyone on this year's schedule, but Northwestern State lacks the consistency to elevate themselves in the conference race.

Read our full Northwestern State team preview here.
10. Stephen F. Austin
Unfortunately for the Lumberjacks, it looks like another tough season in Nacogdoches. SFA has struggled for the last few years, and 2019 will be no different. The Lumberjacks look like a bottom rung team in the Southland.

Read our full Stephen F. Austin team preview here.
11. Houston Baptist
Despite having an excellent quarterback in QB Bailey Zappe, Houston Baptist is destined for the doldrums of the Southland Conference. The Huskies have a porous defense and have a hard time keeping opponents out of the end zone. So while many of their games will be exciting, the results they get will not match that excitement.

Read our Houston Baptist team preview here.
5 Big Conference Games to Watch
1. Abilene Christian at Central Arkansas 9/14
2. Lamar at Incarnate WordNicholls at Sam Houston State 10/19
3. Nicholls at Sam Houston State 10/19
4. Sam Houston State at Central Arkansas 10/26
5. Nicholls at Incarnate Word 11/2
Ten Players to Watch from the Southland
Offensive Players to Watch
1. Chase Fourcade, QB – Nicholls
2. Luke Anthony, QB – Abilene Christian
3. Jon Copeland, QB – Incarnate Word
4. Bailey Zappe, QB – Houston Baptist
5. Breylin Smith and Luke Hales, QB – Central Arkansas
6. Ty Brock, QB – Sam Houston State
7. Chason Virgil, QB – Southeast Lousiana
8. Nathan Stewart, WR – Sam Houston State
Defensive Player to Watch
1. Sully Laiche, DL – Nicholls
Special Teams Player to Watch
1. Myles Ward, WR/KR – Northwestern State
Jamie is a proud 2002 graduate of James Madison University. He's witnessed the growth of the program from no one in the stands in 1998, to the hiring of Mickey Matthews, to the 2004 National Championship, to the 2008 team, to the struggles in the early 2010s, and finally the rebuild under Mike Houston. He also allegedly really enjoys Washington, DC-based Stanley Cup winners.
Reach him at: