CSJ's Predicted Order of finish:
1. James Madison
2. Villanova
3. Richmond
4. Albany
5. New Hampshire
6. Delaware
7. Stony Brook
8. William & Mary
9. Maine
10. Towson
11. Elon
12. Rhode Island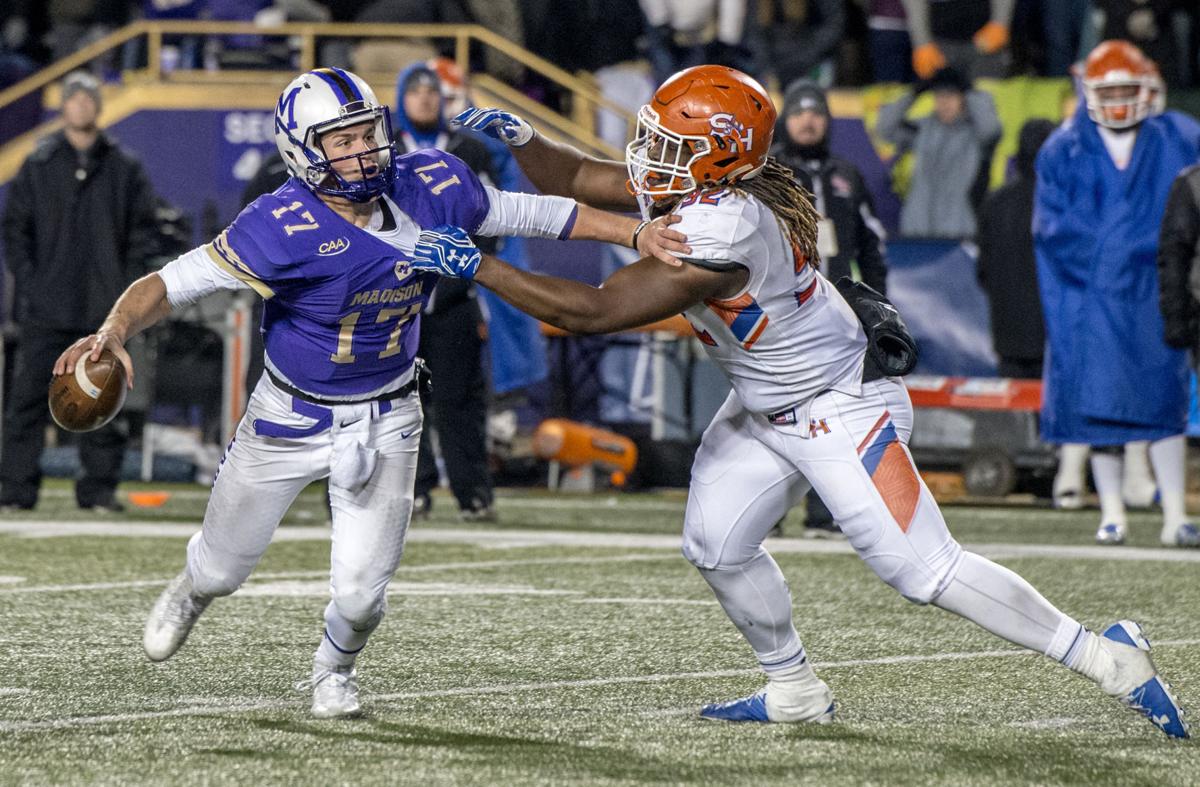 James Madison
Fearless Prediction: This just in: Last year's FCS National Champions are good. This also just in: Despite the suspension of six players (for a "violation of team rules", some of which were a carryover from last season) that shouldn't affect the Dukes when they get to league play – and making matters even easier for JMU is a road schedule where they don't play a single CAA team that had a winning record in 2016 (Rhode Island, Elon, William & Mary, and Delaware).
Impact player: The storybook career of James Madison QB Bryan Schor should continue this season. The one-time backup to the highly-touted FBS transfer Vad Lee, all Schor did last year is guide the Dukes to 14 FCS wins and the FCS National Championship. With him returning with a boatload of offensive weapons, his steady hand at the wheel of the offense should spell another potential championship run this year as well.
Villanova
Fearless Prediction: Don't be fooled by the "new" head coach: longtime assistant Mark Ferrante was long a prominent member of Andy Talley's coaching staff for many years, and he's more than ready to jump right in and keep the Wildcats atop the CAA. Even better, he returns 15 starters and 32 letterwinners from last year's playoff team, including the preseason CAA defensive player of the year.
Impact Player: S Rob Rolle had an amazing season in 2016, notching 7 interceptions, 63 tackles, and scoring two touchdowns, one on an interception return and another on a fumble recovery for a touchdown. The Newfield, New Jersey native will be a centerpiece of the Wildcat defense.
Richmond
Fearless Prediction: Last season the Spiders had a great run through the FCS playoffs – but that was with since-departed head man Danny Rocco at the helm. The CAA is hoping to become the cradle of "first time head coaches that take a team to the FCS National Championship", which is precisely what happened with James Madison head coach Mike Houston. Will Russ Huesman be able to do the same trick at Richmond? Personally, I don't think so.
Impact Player: Few teams had their hopes more dashed for an FCS National Championship run than the Spiders, when they learned that QB Kyle Lauletta tore his right ACL in the final game of the season against William & Mary. Huesman is promising to run an up-tempo offense, and he has high hopes for Lauletta to jump right in and execute his high-octane gameplan. Can Lauletta jump right into this new system and get Richmond a CAA Championship?
Albany
Fearless Prediction: Aside from the fact that Greg Gattuso's Great Danes came within a whisker of making the FCS Playoffs last season, you have to like their chances of making a run at the CAA title thanks to some scheduling quirkiness: since the CAA is comprised of 12 teams and they don't all play each other, they don't play James Madison during the regular season. Challenging trips to Delaware and Richmond are still on the schedule, but this up-and-coming team has an excellent shot at a playoff berth.
Impact Player: RB Elijah Ibitokun-Hanks is a 5'8, 194 lb sparkplug that had a breakout season for Albany last year, notching 1,401 rushing yards and averaging 5.7 yards per carry. New Hampshire couldn't contain him last year in a game where he got nearly 300 yards rushing, and we may be seeing a repeat of those sorts of performances from him in 2017.
New Hampshire
Fearless Prediction: If it's August, it means yet another prediction that Sean McDonnell's Wildcats are going to make yet another run at the FCS playoffs. (For more than a decade, a "fearless prediction" that New Hampshire will make the playoffs is the safest prediction in all of sports.) Look beyond the obvious, though, and it seems like a possibility that UNH has some things tow work out before a return to the playoffs seems a sure thing: most notably, they need to build an offensive line that will get them there.
Impact Player: A late season injury to QB Trevor Knight seriously impacted the Wildcats' ability to make a run at the FCS National Championship, even though it's debatable whether a fully-healthy UNH squad could have stopped James Madison in their tracks. The local junior from Amherst, New Hampshire has shown flashes that he can be among the better quarterbacks in the CAA – will be do so?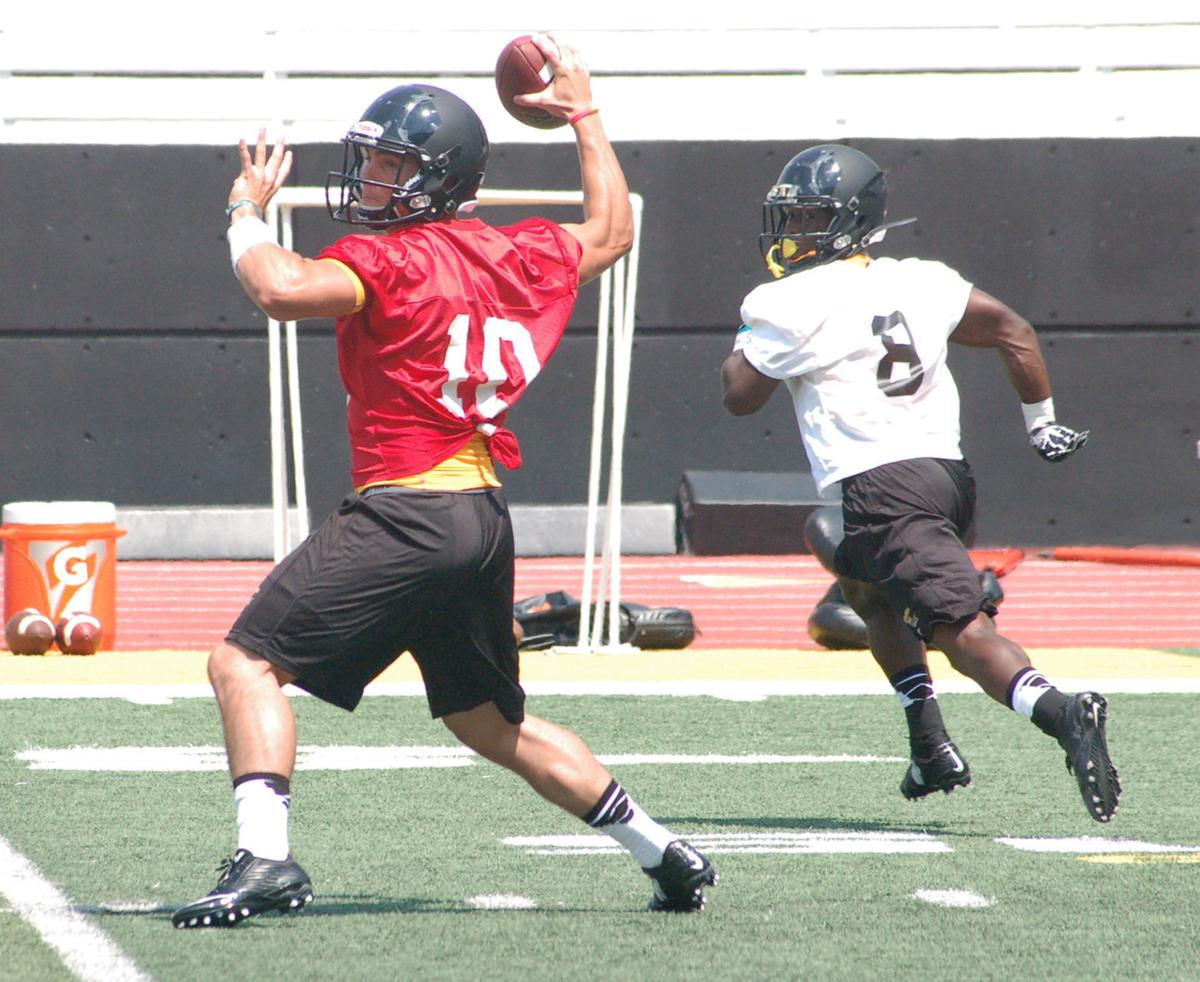 Delaware
Fearless Prediction: Are the Blue Hens back? I mean, really, really back? Like Joe Flacco and deep run in the FCS Playoffs back? It's hard to say, but with a tough core of defensive players returning, new head coach Danny Rocco poached from league rivals Richmond, and two high-profile FBS transfers, it's possible. Rocco will need to get everything gelling on this team rather quickly, however, since Delaware's home date vs. James Madison in Week 4 might very much determine the course of their season.
Impact player: Delaware boasts some very strong returning defensive players like DT Bilal Nichols and LB Charles Bell, both of whom will be counted upon to continue their stellar play. But it's hard to escape the idea that the development of their transfer from Appalachian State, QB J.P. Caruso, will be the key to their season. If he develops quickly into a dominant starter, the Blue Hens should compete for a CAA championship. If he struggles, or it takes some time, Delaware could be in for yet another under-.500 season.
Stony Brook
Fearless Prediction: The defensive-minded Seawolves had a chance to make a run at an FCS playoff berth, but dropped their last four games to knock them out of the picture. In 2017, they return a solid corps of defenders and were rewarded by a visit from the CAA schedule fairy, who gave them five straight games vs. under-.500 FCS teams before facing off against New Hampshire at home (and no games vs. Villanova or James Madison). The slate sets up nicely for a possible title run – if they can develop an offense to go with their great defense.
Impact Player: Aside from having one of the best football names in all of the CAA, LB Shayne Lawless is the sheriff of the Seawolf defense, playing the "Sam" linebacker position. With 78 tackles and 9 tackles for loss, Lawless' development as a linebacker could make Chuck Priore's defense even better in 2017.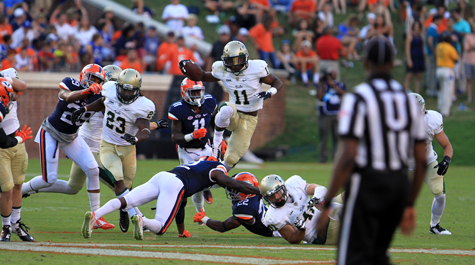 William & Mary
Fearless Prediction: The good news for Tribe fans is that the early part of their schedule starts with a fun game at FBS Virginia and a bunch of winnable FCS games versus Norfolk State, Bucknell, Stony Brook and Elon. The bad news for Jimmye Laycock's team is that the second half of the schedule is a murderer's row of CAA teams, including not-so-easy road trips to Maine, Delaware, and Richmond, with home tilts vs. James Madison and New Hampshire for good measure. For a team needing to break in a new quarterback, running back, and new key guys on defense, it will be a challenge.
Impact Player: Even though he was hurt part of last year, WR Devonte Dedmon still led the Tribe last season with 553 yards receiving and 5 touchdowns. Laycock will be relying on the Williamsburg, Virginia native to be an impact player in both the offense and the return game to have William & Mary have a successful season.
Maine
Fearless Prediction: No offense, but what on God's Green Earth was Black bear head coach Joe Harasymiak thinking when he put together this schedule? Aside from the head-scratching decision to make their big Rivalry game with New Hampshire the very first game on the schedule (the Battle for the Brice-Cowell Musket), three of their next four games consist of the following brutal contests: at James Madison, at UCF (FBS), and then at Villanova. Even if Maine was at full season strength with a returning corps of veterans this schedule would have been brutal: as it stands, they don't, which makes this orders of magnitude worse.
Impact player: Maine has always been known as the Linebacker U. of the CAA, and junior LB Sterling Sheffield is the latest great linebacker to emerge on the Black Bears. Last season, the Mullica Hill, New Jersey native had 65 tackles and 11 tackles for loss, making him the force to be reckoned with on Maine's defensive front.

Elon
Fearless Prediction: The Phoenix football team turned to a PSAC head coach, Curt Cignetti, to take on the effort to get Elon's football team to rise from the ashes and to be competitive in CAA play. After assembling a talented group of assistant coaches, it seems like Elon may be able to improve somewhat on their 2-9 record from last season. Those wins will probably have to come after September, however, since a trip to FBS Toledo, followed by four brutal games (at Furman, Charleston Southern, at Richmond, Albany) seem awfully daunting.
Impact Player: DL Daniel Everett stands out on the Phoenix defense, with 46 tackles and 5 tackles for loss, including two vs. Villanova last season. He'll have to work to be more consistent, but if he does it could help in Elon's work to be more competitive in CAA play.
Towson
Fearless Prediction: After a 7-4 record in 2015, last season the Tigers regressed, losing six straight in the middle of the season to fall to a 4-7 record. They ended the season with a three-game winning streak, however, behind improved play at quarterback and the development of a strong running back to help shoulder the offensive load. But they still seem a step behind the expected leaders of the CAA, and they play an inordinate number of them early in the season.
Impact Player: Once QB Morgan Mahalak, a transfer from FBS Oregon, was installed as the starter late in the season, the Tigers started to improve. Though he only had 4 touchdowns and 2 interceptions, he led Towson to three straight victories and gives Tiger fans some hop going into this season. If Towson is to turn around their record from last season, Mahalak will probably have a lot to do with that.
Rhode Island
Fearless Prediction: Once upon a time, Rhode Island was in the FCS playoffs. (Yes, really – in 1985.) Once upon a time, the Rams had a winning record. (Yes, really – in 2001.) Getting back to those goals has been a perennial challenge for head coach Jim Fleming, and this squad too should struggle to meet that goal. Some bright spots, most notably a win over Brown in the Governor's Cup and a 30 point blowout win over Elon, were experienced last season.
Impact Player: WR Marven Beauvais was one of those bright spots in 2016 for the Rams, a 6'4. 211 lb wideout that could emerge as a strong receiving threat for Rhode Island. Late in the season his 3 catch, 44 yard performance with a touchdown impressed, and in the spring season he was a key player as well.