Central Connecticut State Blue Devils
Location: New Britain, CT
Coach: Ryan McCarthy (0-0), Interim head coach, 1st season at CCSU
Stadium: Arute Field (Capacity: 5,500)
CSJ Projections:
2nd: NEC
2nd: Connecticut
73rd: FCS
201st: Division I
2018 In a Sentence: Two close conference losses, both by a single score to Sacred Heart and Duquesne, were all that separated the Blue Devils from a conference title. Instead, CCSU fell to a 6-5 record and saw head coach Pete Rossomando hired by Rutgers in the offseason to take over as their offensive line coach. Offensive coordinator Ryan McCarthy was promoted to take over the head coaching job on an interim basis.
Biggest Shoes to Fill: QB Jacob Dolegada, the program's all-time leader in passing yards, will be missed. Last year he passed for 2,221 yards and scored 22 TDs.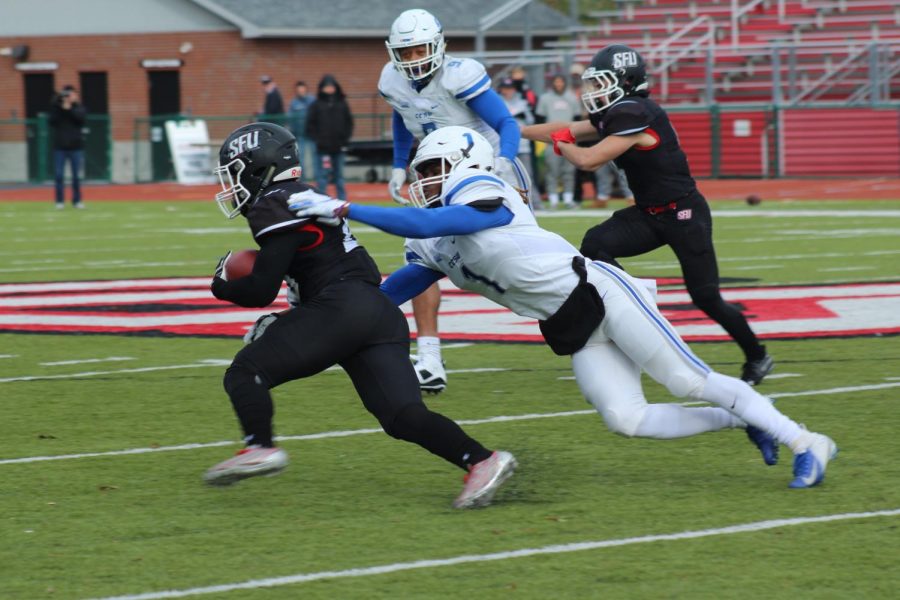 Key Player: CCSU returns a ton of young talent from last year's team, but the most impressive of the bunch might be FS D.J. Exilhomme. With 74 tackles – 46 solo – and 4 forced fumbles and 1 interception, the Malden, Massachusetts native led CCSU in tackles and brings energy to the Blue Devil defense. It's going to be exciting to see what he brings in 2019.
Fearless Prediction: Certainly it is not easy for a team to lose its head coach and its starting quarterback, but CCSU is loaded with talent and has some time to pull things together in order to make a run at the NEC title. It won't be easy with road games at Sacred Heart and Duquesne, but if McCarthy's young players continue to grow, an NEC title isn't out of the question.