Sacred Heart Pioneers
Location: Fairfield, CT
Coach: Mark Nofri (44-36), 8th Season at Sacred Heart
Stadium: Campus Field (Capacity: 3,334)
CSJ Projections:
3rd: NEC
4th: Connecticut
84th: FCS
214th: Division I
2018 In a Sentence: The FCS Playoff autobid came down to the wire in Pittsburgh, PA, but Sacred Heart's 28-24 loss to Duquesne meant 7-4 Sacred Heart would end up tied for 1st for the NEC championship , but without the autobid.
Biggest Shoes to Fill: Two-time team captain QB Kevin Duke gave the Pioneers steady leadership under center (1,736 yards passing, 473 yards rushing, 20 TDs). It's a huge hole for head coach Mark Nofri to fill this offseason.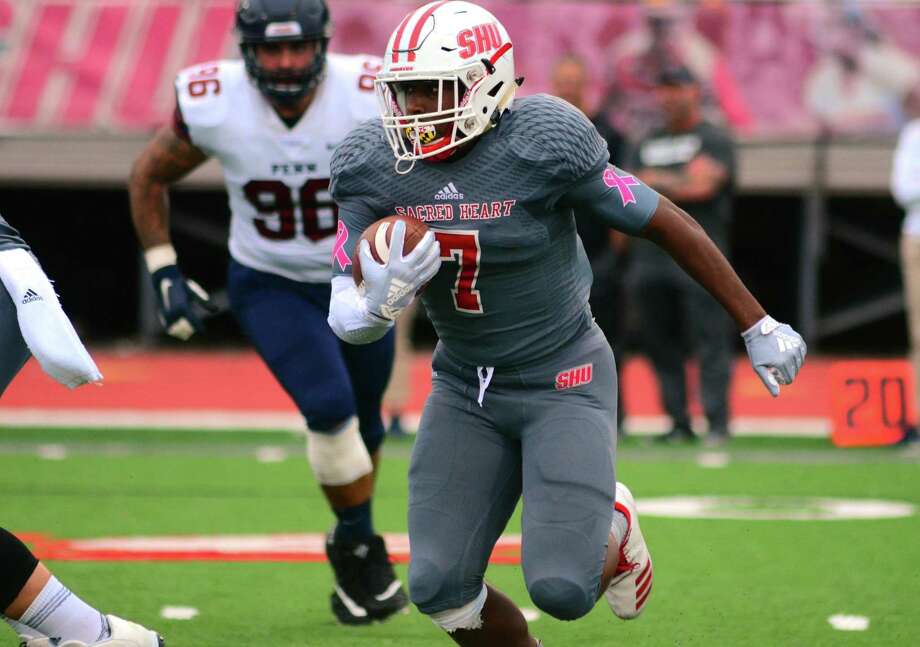 Key Player: Whomever lines up under center next season for the Pioneers, they're going have an incredible 1-2 punch at running back running the ball. 5th year RB Jordan Meachum led the Pioneers with 1,396 yards and 13 TDs, and sophomore RB Julius Chestnut was the perfect complement to Meachum last year, notching 713 tough yards rushing and 7 TDs.
Fearless Prediction: Sacred Heart seems to be in a place where they are always in contention for NEC titles, even during so-called rebuilding years. Still, the uncertainty of replacing their team captain at QB makes it difficult to pick them to win it all. If the Pioneers can find Duke's replacement, they are very much NEC title contenders.