Jacksonville State has long had a strangle hold on the Ohio Valley Conference, winning the conference every year since 2014. Despite losing to SEMO last year, the Gamecocks still prevailed. The rest of the conference seems to be improving, but the Gamecocks are improving as well. This should be a hotly contested league that comes down to the last couple weeks with 3 teams with a legitimate shot at the title.
PREDICTED ORDER OF FINISH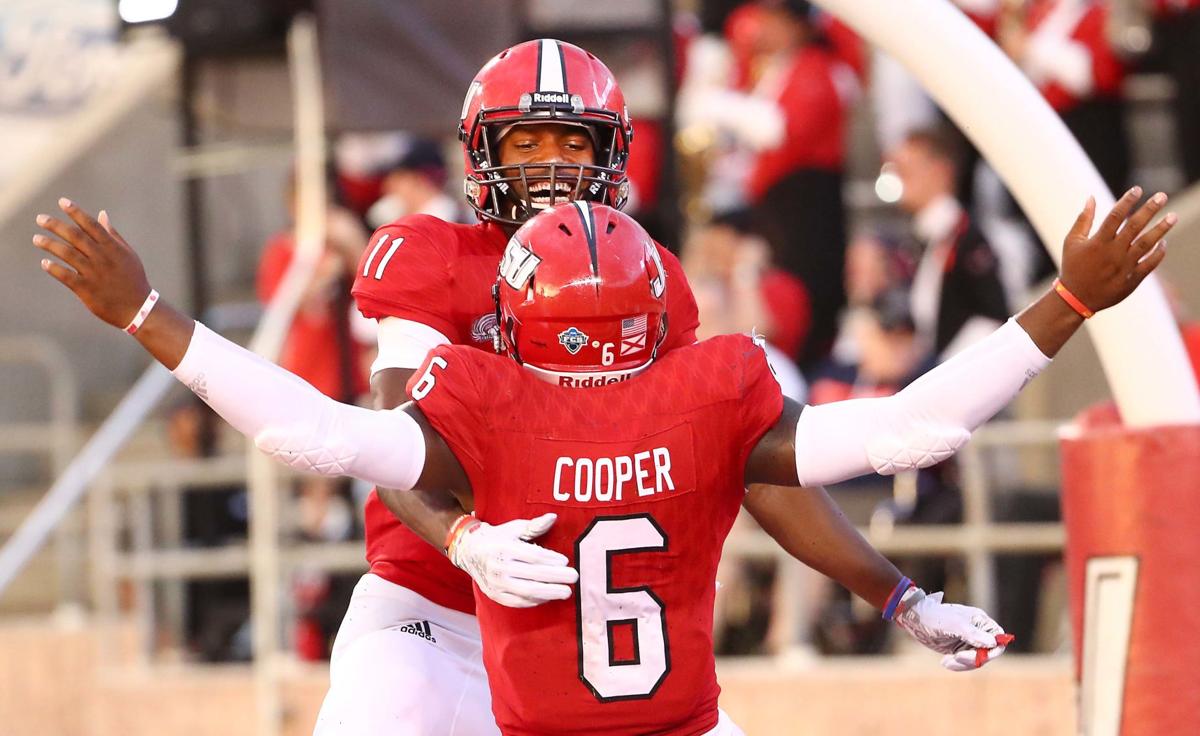 Jacksonville State
There is no reason to think this will be different than any of the previous five years. The Gamecocks are loaded and could be a contender for Frisco. Keep an eye on the QB/WR combination of Zerrick Cooper and Josh Pearson. Both should garner Walter Payton votes at the end of the season.
Read our full Jacksonville State team preview here.
Southeast Missouri State
Defending Buck Buchanan Award winner Zach Hall is back as the anchor of the defense for Southeast Missouri State. This is the team most likely to challenge Jacksonville State for OVC supremacy having beaten them last year. The Redhawks again look like a playoff team.
Read our full Southeast Missouri State team preview here.
Eastern Kentucky
Eastern Kentucky is another team with their sights set on an OVC title. The Colonels were 7-2 versus FCS competition, losing two other games to FBS foes. That still wasn't enough to get them into the playoffs, so the Colonels will be out to make sure they leave no doubt in the committee's mind that they belong in 2019.
Read our full Eastern Kentucky team preview here.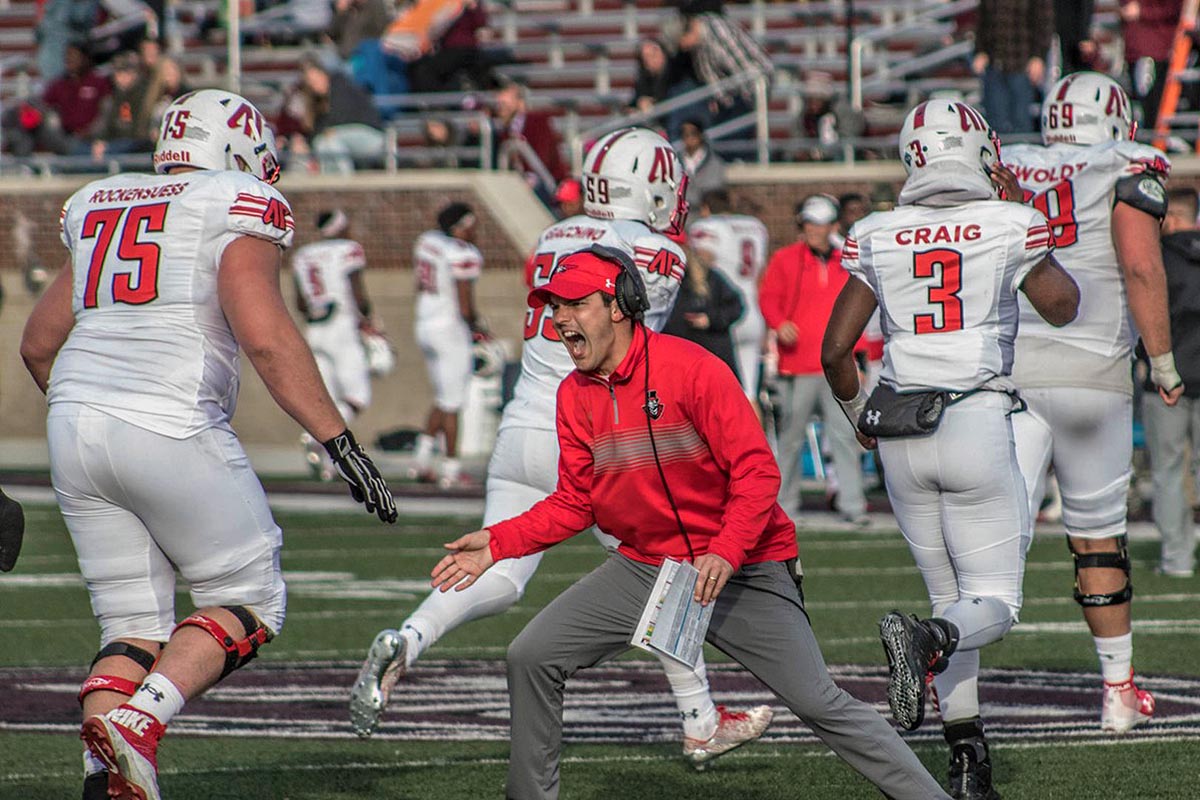 Austin Peay
We aren't sure what to expect from Austin Peay with Coach Will Healy moving on to UNC Charlotte in the FBS. The Governors felt that they were snubbed of a playoff berth in 2017 but couldn't back that up in 2018; mostly thanks to a 3-5 conference mark. If they want to take that next step, they have to succeed in the OVC first.
Read our full Austin Peay team preview here.
Eastern Illinois
This seems like a team that is going to wind up being a better team than their record will show. With a tough non-conference slate, the Panthers only real hope to make the playoffs would be to shockingly win the conference auto bid. There is talent there, but probably just not enough.
Read our full Eastern Illinois team preview here.
Murray State
The Racers were respectable in conference play but really took it on the chin in the non-conference portion of their schedule, losing all of those games. They did win the game with the craziest finish of the 2018 season against Southeast Missouri State. This looks like another mid pack season for Murray State.
Read our full Eastern Illinois team preview here.
Tennessee State
This looks like a .500 team at best. With a tough but manageable 4 game stretch in October, the Tigers can make themselves relevant for longer than one may expect. In a competitive Ohio Valley, this team isn't on the same level as the teams above them.
Read our full Tennessee State team preview here.
Tennessee-Martin
Tennessee-Martin seem destined for the bottom rungs of the OVC with a defense that is well below average. The Skyhawks went winless on the road in a 2-9 season in 2018 and the prospects for a better 2019 just don't seem to be there.
Read our full Tennessee-Martin team preview here.
Tennessee Tech
Outside of Austin Peay, it sure seems like the Tennessee contingent of the OVC has fallen behind the rest of the teams in the conference. Tennessee Tech is the bottom dweller of that group. The Golden Eagles may struggle to win an FCS game in 2019.
Read our full Tennessee Tech team preview here.
5 BIG CONFERENCE GAMES TO WATCH:
Jacksonville State at Austin Peay 9/28
Southeast Missouri State at Austin Peay 10/12
Southeast Missouri State at Jacksonville State 10/19
Eastern Kentucky at Southeast Missouri State 11/9
Eastern Kentucky at Jacksonville State 11/23
10 PLAYERS TO WATCH FROM THE OHIO VALLEY
Offensive Players to Watch
Zerrick Cooper, QB – Jacksonville State
Daniel Santacaterina, QB – Southeast Missouri State
Josh Pearson, WR – Jacksonville State
KEntel Williams, RB – Austin Peay
Defensive Players to Watch
Zach Hall, LB – Southeast Missouri State
Aaron Patrick, DL – Eastern Kentucky
Marlon Bridges, DB – Jacksonville State
Dajour Nesbeth, DB – Tennessee State
Special Teams Players to Watch
Gabriel Vicente, K – Murray State
Jake Reynolds, P – Southeast Missouri State
Jamie is a proud 2002 graduate of James Madison University. He's witnessed the growth of the program from no one in the stands in 1998, to the hiring of Mickey Matthews, to the 2004 National Championship, to the 2008 team, to the struggles in the early 2010s, and finally the rebuild under Mike Houston. He also allegedly really enjoys Washington, DC-based Stanley Cup winners.
Reach him at: